The first on-line Bugatti focussed magazine!

Editor: Jaap Horst
---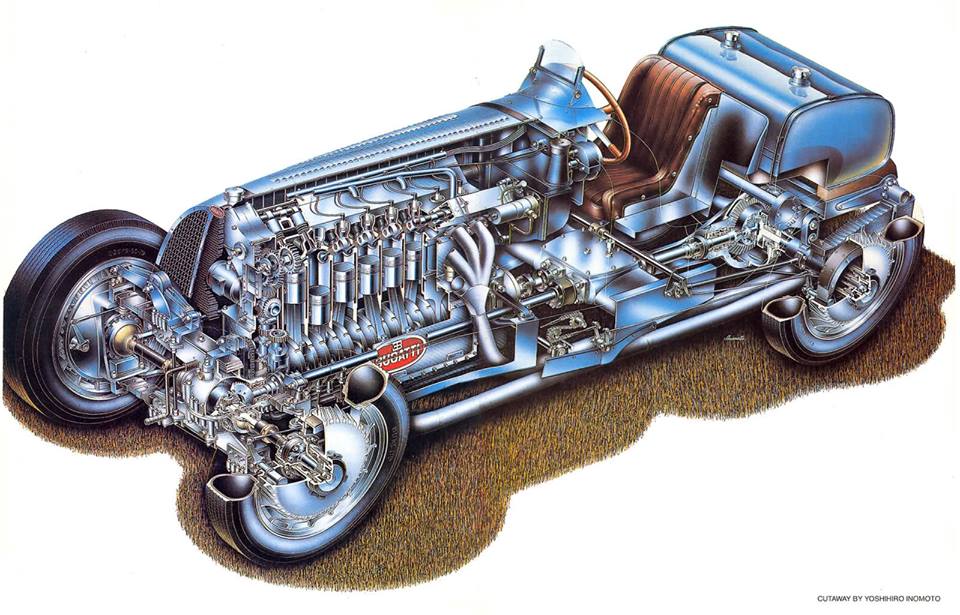 Contents of Volume 21, Issue 1 (May 8, 2016) :


Opening picture: Cutaway drawing of the four-wheel drive Type 53 by Yoshihiro Inomoto.
---
Content of Past Issues
---
the Bugatti revue is an at (ir)regular intervals appearing magazine, with interesting articles on Bugatti. Otakar Kopecky came with the idea, and wrote the main articles for the first few issues. Authors are invited from all over the world to write a contributing article about some part of the Bugatti history.
This can be parts of history, interesting stories about individual cars, meetings, races in the past etcetera.
Mail the editor: if you have any ideas or want to contribute.
Editors address:


Jaap Horst
Abstederschans 65
3432 EH Nieuwegein
the Netherlands
Phone: +31 30 6060481
E-mail: J.J.Horst@BugattiPage.com

The revue can be found at:
www.BugattiRevue.com

Protect your Bugatti magazines and memorabilia from water damage with LeafFilter and, as an added bonus, get the Leaf Filter no clogged gutters for life guarantee!
---
Back to the Bugatti page
---
Vive La Marque !!