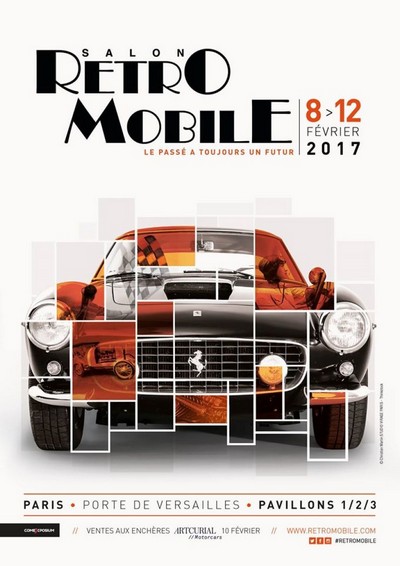 A virtual magazine for a true passion!

Editor: Jaap Horst
---
Volume 22, Issue 2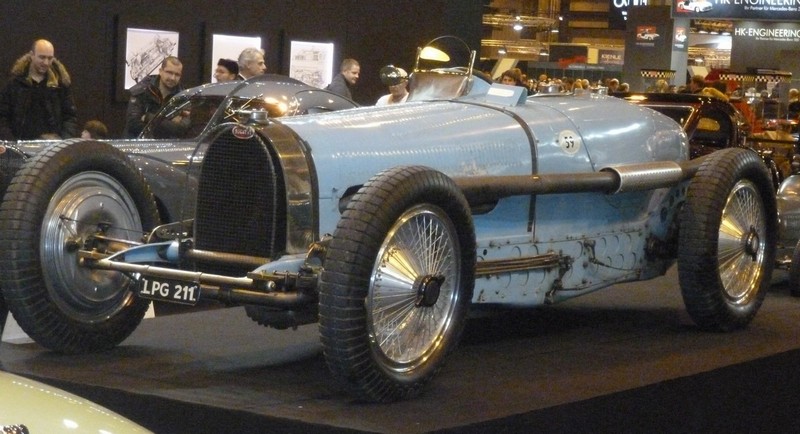 Bugattis at Lukas Hüni exhibition, Retromobile 2017
Jaap Horst
Click on a picture for an enlargement. Big pictures open in a separate window.
Lukas Hüni set together a huge exhibition with Bugattis and Bentleys, with examples of the best and most famous Bugattis, Including several T57S, famous racing GP's, but also the T54 and T59, as well as nice examples of the T43 and T55...
For more information about the cars, see the chassis number list on the main page of this Retromobile 2017 article.
Some overview photographs showing the set-up and the richness in Bugattis present.
T57C Stelvio.
Type 57 Atalante.
Type 57S Atlantic. The rebuilt remains of the famous Chatard car.
The ex Dr. Williamson Type 57S Atalante.
Type 54.
Type 59, the famous LPG211. Famous for the "Atlantic style" wings that it had for a long time, and in this shape on the shelves of many Bugattistes, as the Bburago model.
Type 57 Aravis Gangloff.
Ex- Miles Coverdale Type 55 Roadster.
Type 43 Grand Sport.
Type 22 Brescia.
Trintignant Bugatti Type 35C.
Bugatti Baby.
All parts of this article:
---
Back to the Bugatti revue
---
Vive La Marque !!