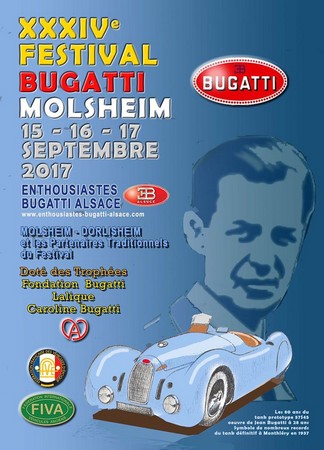 A virtual magazine for a true passion!

Editor: Jaap Horst
---
Volume 22, Issue 3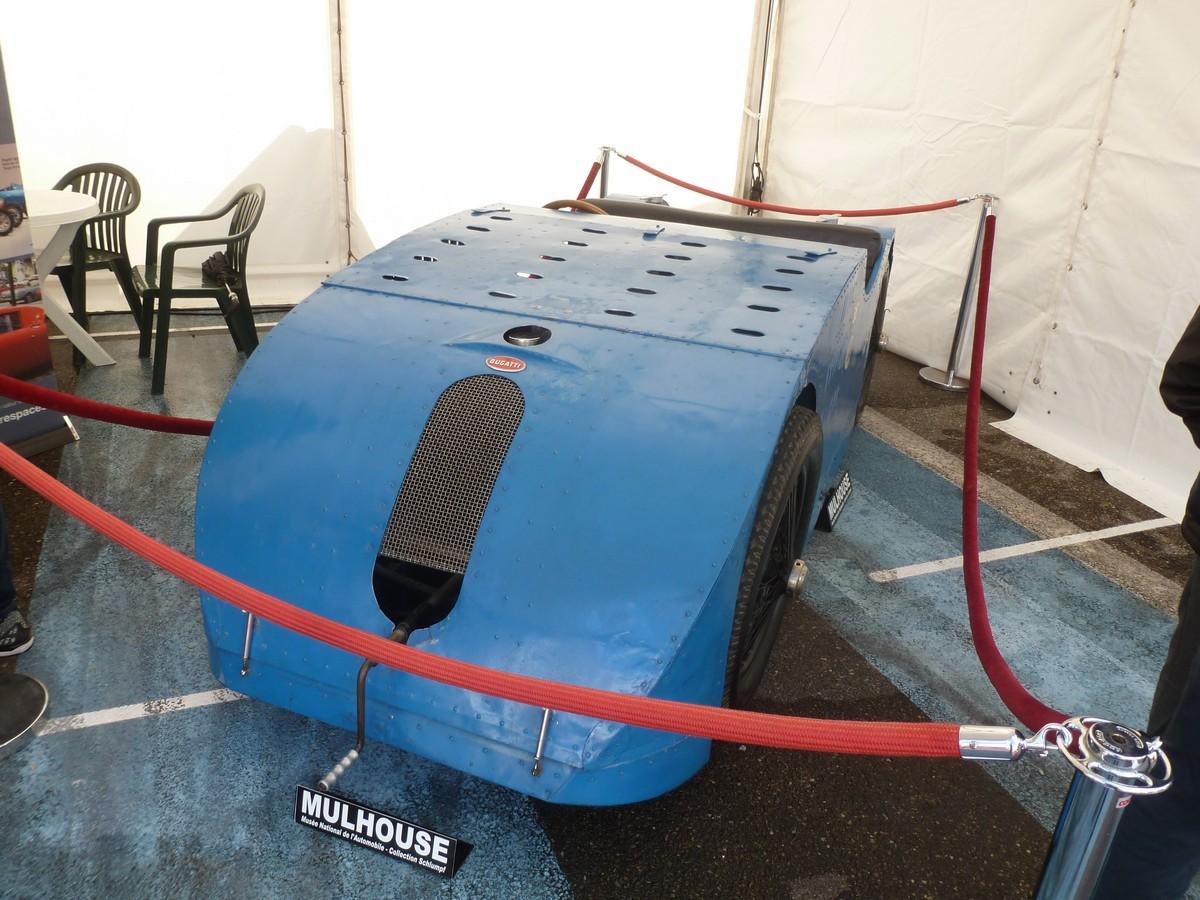 Bugatti Festival Molsheim 2017, Saturday evening at the l'Anneau du Rhin race track
Including some nice footage from the race track...
by Jaap Horst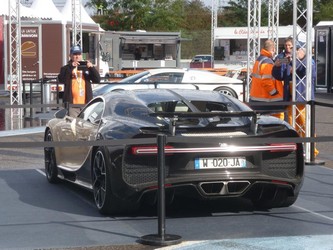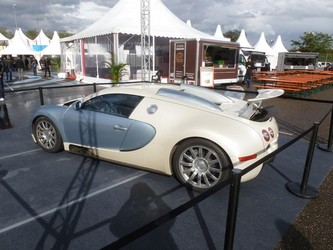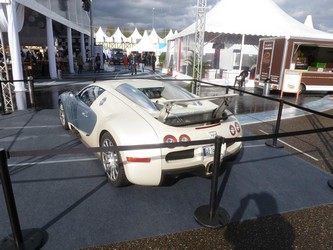 Some cars on display, of course a Chiron (the same as in the morning), and a Veyron.
Much more interesting of course the only original T32 Tank from 1932.
This is a real Ettore Bugatti designed car, with all of his innovations; gearbox incorporated in the rear axle (waht we would start calling a transaxle many decades later), underslung chassis, with quarter eliptic leaf springs both at the front and rear; straight 8 2 liter engine with 3 calves per cylinder, no compressor etc... Take a look at the footwell, and yes, the brake pedal is missing. The master cylinder is being overhauled, master cylinder of the hydraulic brakes on the front wheels only, the rear brakes are mechanical and by hand lever only. The Brake fluid was water-based.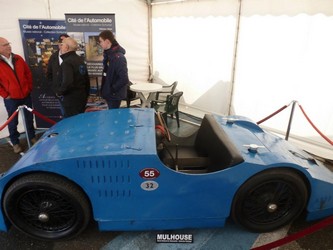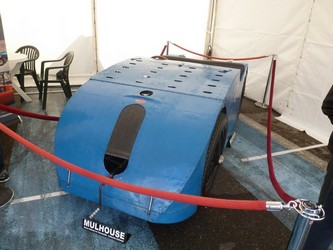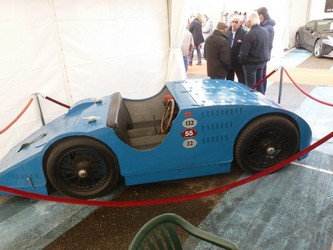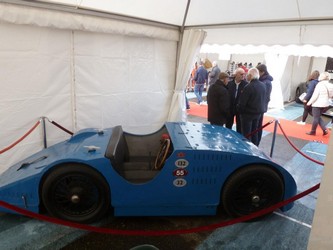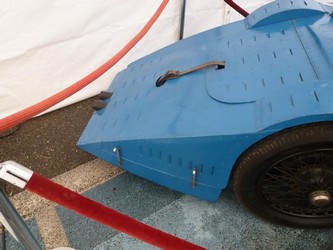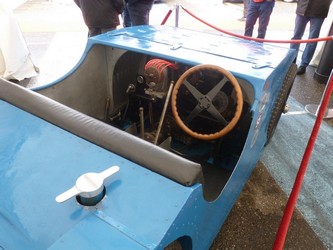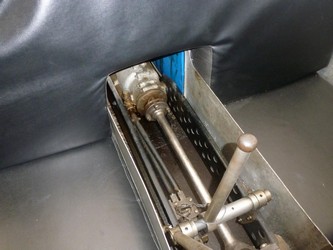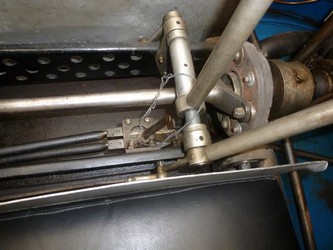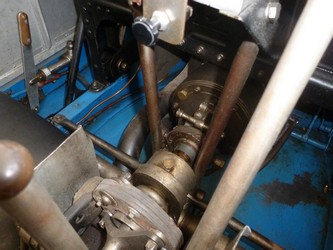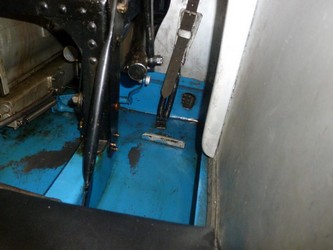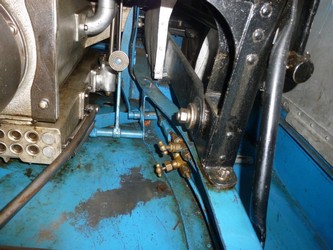 Waiting for the start of the demonstration run on the race track, pre-programme to the "500 Nocturnes", a 500 km night race with GT cars. Rain starts to pour down by the bucketful.
Turning on to the race track (photographs by Pierre Vieuille).
On the race track in the T49 with Daniel Schuler!
Some movies taken from the car: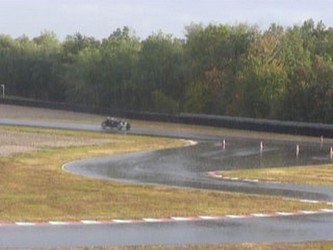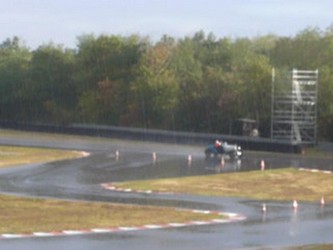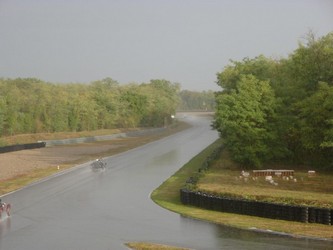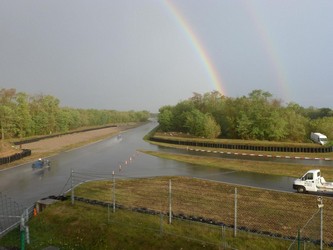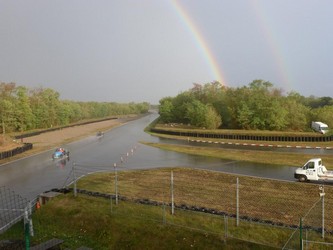 Above: Ever saw any Bugatti racing under such fantastic rainbows??
Below; also unique; chances are small that you will ever see such a totally wet Chiron again...
Continue with the Sunday, public display of the cars
---
Back to the Bugatti revue
---
Vive La Marque !!