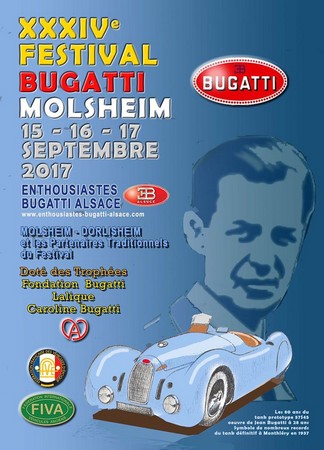 A virtual magazine for a true passion!

Editor: Jaap Horst
---
Volume 22, Issue 3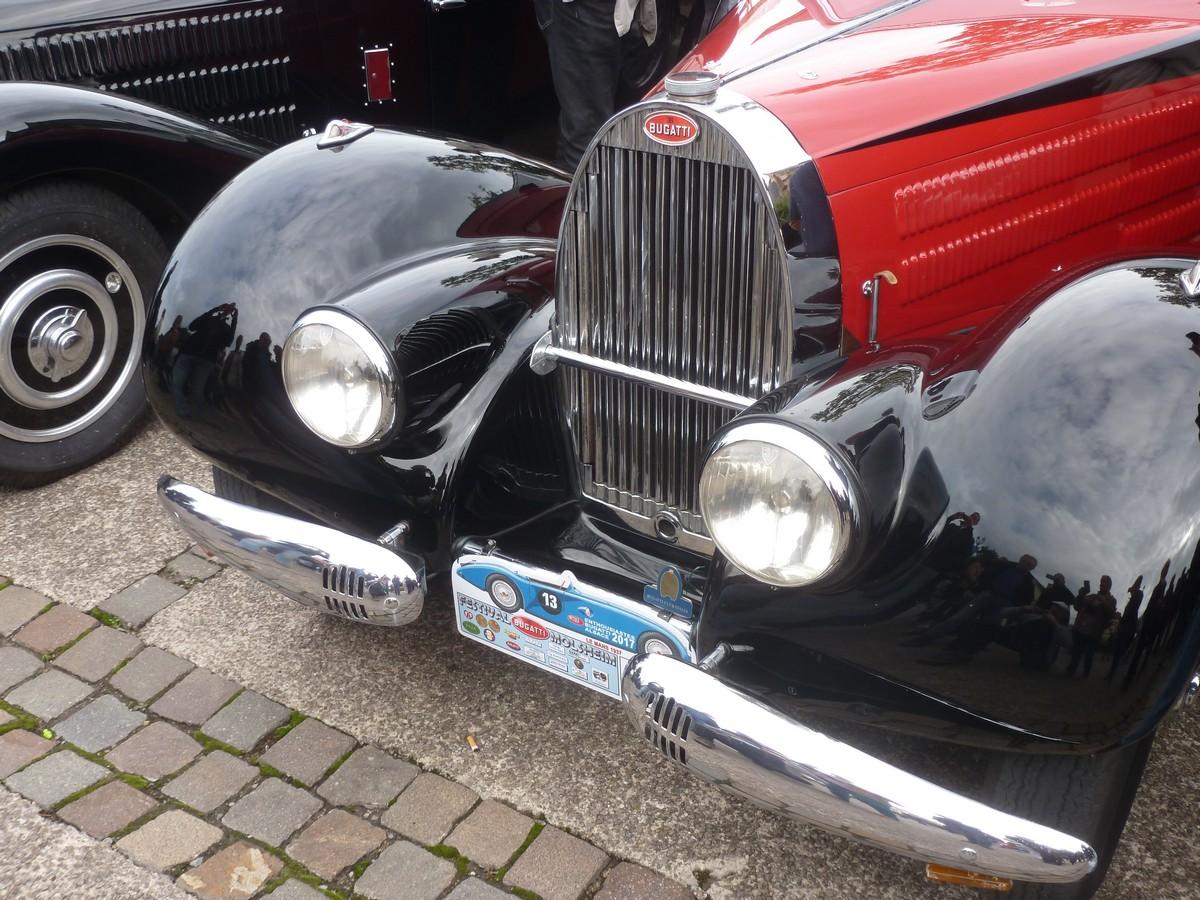 Bugatti Festival Molsheim 2017, Sunday public display
by Jaap Horst
The set-up was changed a bit from former years, with arrival of the Bugattis at the Place de Jésuites first, then lunch, and after lunch the main public event: The presentation of all Bugattis.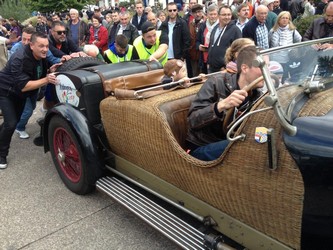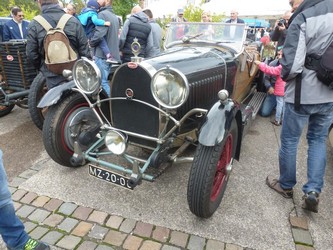 Brilliant thinking by Ewaut Heubült, as Peter Mullin won the Chantilly concours a week before, by having his Atlantic pushed to the Jury, he tried the same in Molsheim. I believe it did not work this time...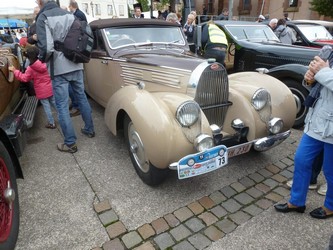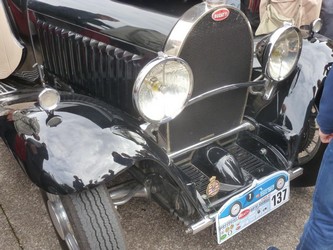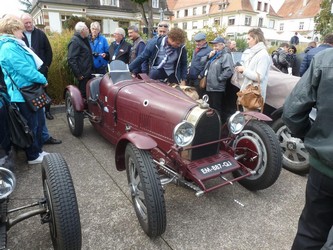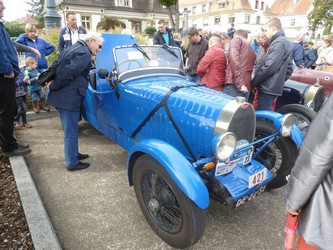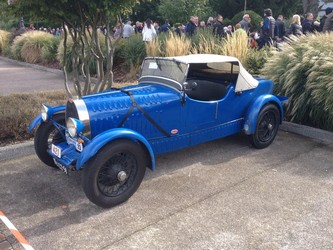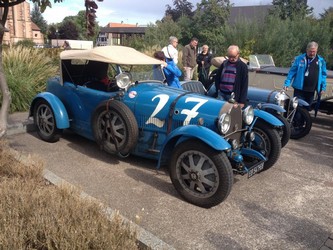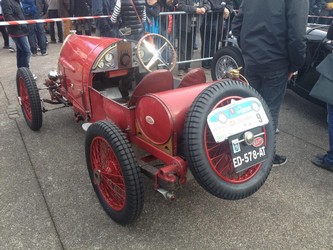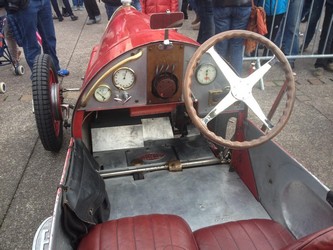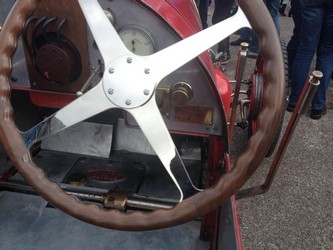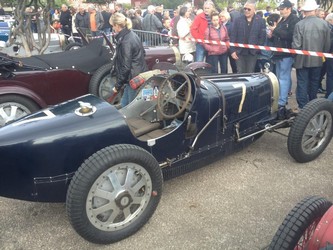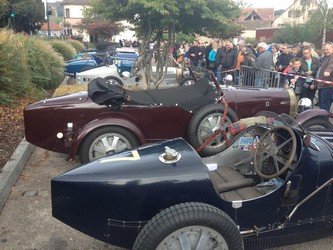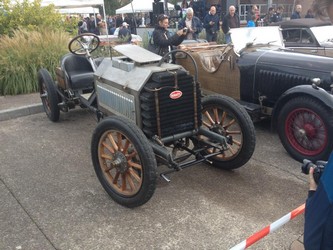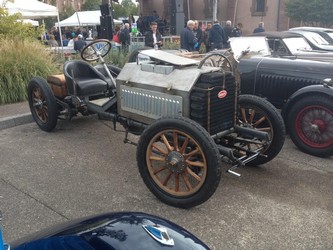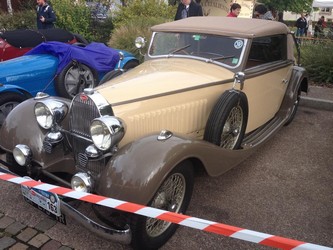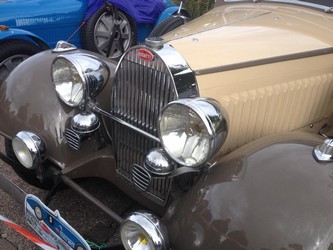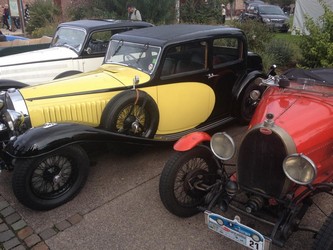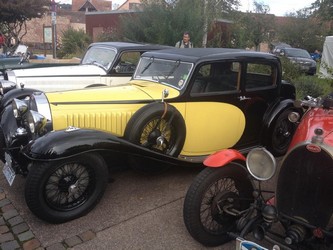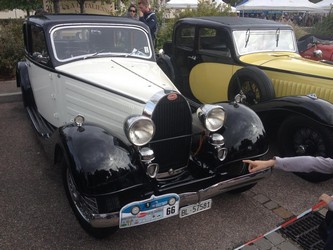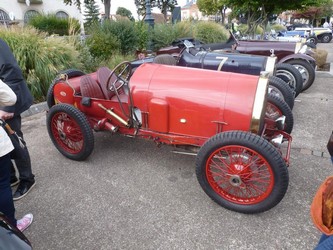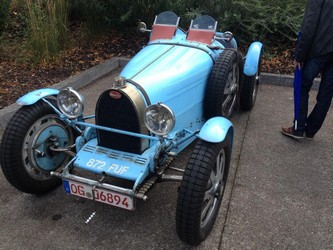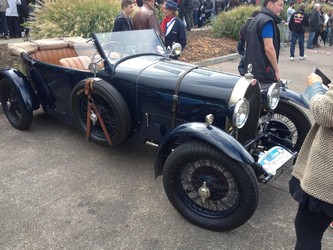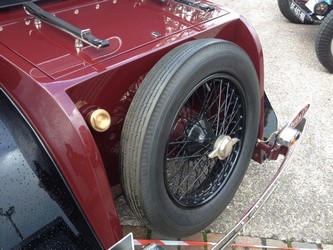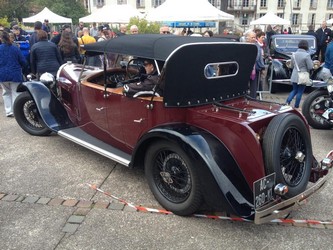 Some GP's of Argentinian origin, on trailers in front of the Hotel de la Monaie.
The, Massive, jury. Dark clouds behind.... Children's cars first, including one of Ettore's great grandchildren!
And yes, there were the Veyron and the Chiron again!
A series of children's cars; interesting the one with the miniature Bugatti-style 4 cylinder engine.
Some fun: the arrival of the Chiron drew a crowd of (young) photographers!
Were there any other cars? Yes a few. Please view below. Can you identify them> I see at least one fast truck!
And the winner is....
Andrea & Alexandra Capra win main prize at Molsheim Festival
At the last (36th) Molsheim Festival, under threatening rainclouds, the annual public presentation was held on the Sunday 17th. Andrea Capra took not just one, but two impressive type 57's with him, not just the 57414 Saloon by Van Vooren (driven by his wife Alexandra), but also the first Type 57 Galibier, 57102.
The whole weekend took place under a constant threat of rain, which sometimes did come down by the bucketful. This was especially during the half-hour when the Bugattis could be taken out on the Anneau du Rhin, as a pre-programme of the 500 Nocturnes GT race. Rain came pouring down all the time! More about this later in an issue of the Bugatti Revue.
Some of the prizes:
Trophée de la Fondation Bugatti: 1st prize for the 57414 of the Capra's
Trophée Lalique: 1st prize for the 38221 Torpédo of Damien Bourgaux
Coupe des dames: 1st prize for the 44547 Cabriolet 4-places of Annick Friederich

57102 (and 57414), 38221 and 44547
Start again on the Friday.
---
Back to the Bugatti revue
---
Vive La Marque !!