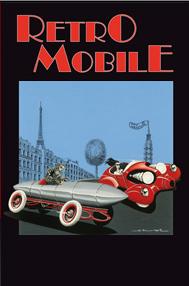 A virtual magazine for a true passion!

Editor: Jaap Horst
---
Volume 14, Issue 1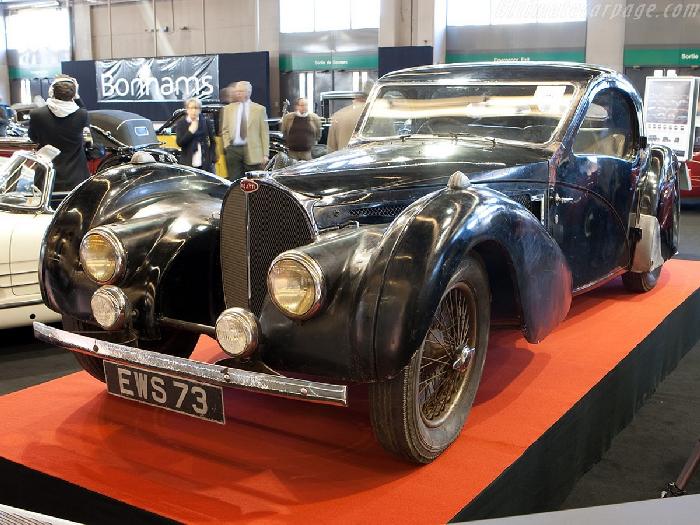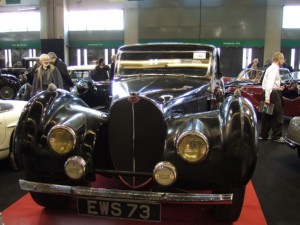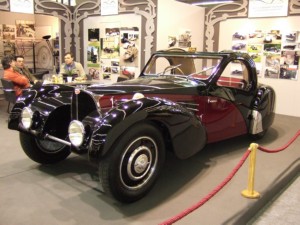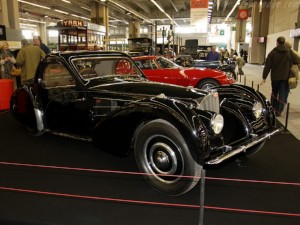 Three different T57S Atalante's in one show!
The middle one (red/black) is totally new though!
Retromobile 2009
Jaap Horst, some photographs by Martijn Visser
Click on a picture for an enlargement. Big pictures open in a separate window.

There were so many Bugattis at this year's retromobile show in Paris in February, that I had to add extra pictures to be able to show all the Bugattis. There are 3 extra pages, one with the early Bugattis, one with the 3 type 57s Atalantes, and one with the Type 57's or click any of the 3 pictures below. All the other Bugattis, and of course the other interesting cars and items are shown on this page.
There were of course a load of Bugattis, including two very famous ones, in the Bonhams' auction, which was held on February 7. Below the results with prices including Buyer's premium.
1913 Bugatti Type 13 '8 valve' Two Seater, Chassis no. 442 , estimate 150,000 - 200,000 euro: Result: not sold
1913 Bugatti Type 18 5-litre Sports Two-seater, Coachwork by Labourdette, Chassis no. 474, "Black Bess", Estimate: €1,300,000 - 1,600,000 : Result: €2,427,500, sold to the Netherlands!
1934 Bugatti Type 57 Sports Saloon, Coachwork by James Young - 57158, estimate 290,000 - 350,000 euro. : Result: €306,700
1937 Bugatti T57 Ventoux - 57319, From the collection of Jean Michel Cerede, estimate 180,000 - 220,000 euro.: Result: €166,750
1937 Bugatti Type 57S Atalante Coupé - 57502, estimate ????? euro. : Result: €3,417,500
"1930" Bugatti Type 35B Project, Estimate: €55,000 - 65,000. : Result: not sold
Concluding: prices seem reasonable, with the result for "Black Bess" the biggest surprise: Higher than the estimate!
However, apart from these 6 Bugattis in the auction, there were so many more Bugattis, many of them for sale (for example with Jaap Braam Ruben, who showed 5 Bugattis together with Bruno Vendiesse. 2 of these came from the Peter Williamson collection. There were in fact so many Bugattis, that many visitors overlooked one or a few. The one that was most overlooked was the type 56, which was shown alongside the "Jamais Contente" replica in the "Alternative energies" stand. In fact, I heard from Bugatti minded people that they did in fact see the replica of this first car that went over 100kmh, with Jenatzy at the wheel, but did not see the little electric Bugatti standing next to it!
Alongside the pictures below, I will give some comments and informations.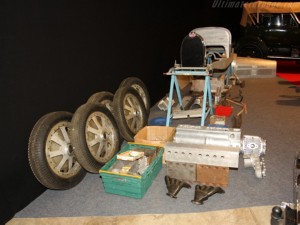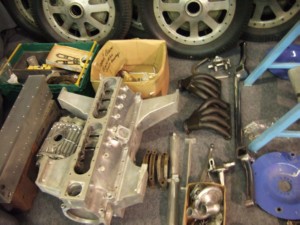 The kit of parts in the Bonhams auction, not really sufficient to build your T35B from. That's maybe the reason that it did not sell?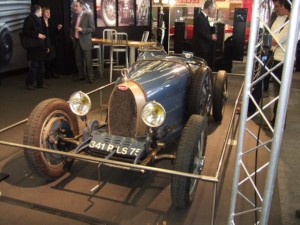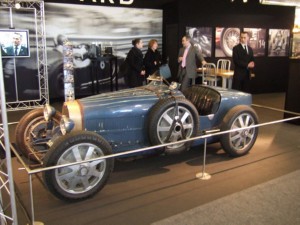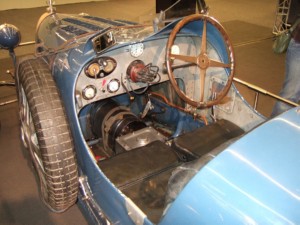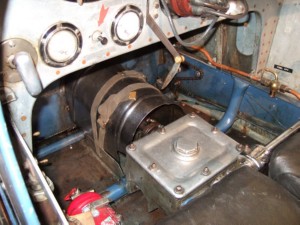 Type 35, one of only two complete ones. Chassis 4744, engine 21/4450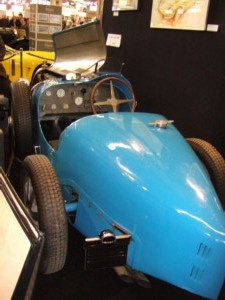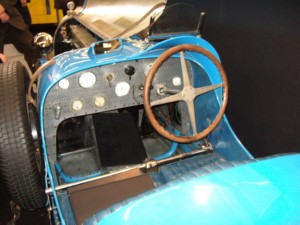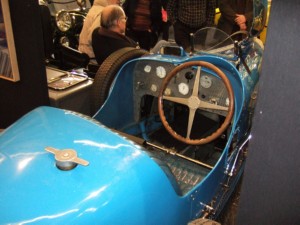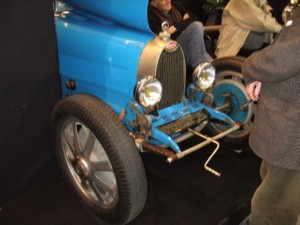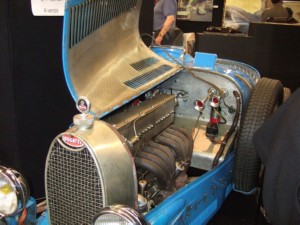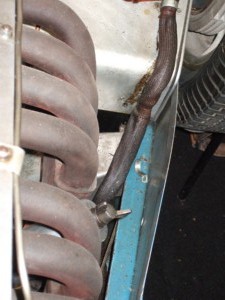 Type 35, on offer by Marc Nicolosi. Chassis 4906, engine 133A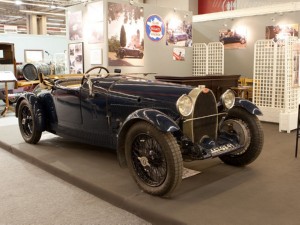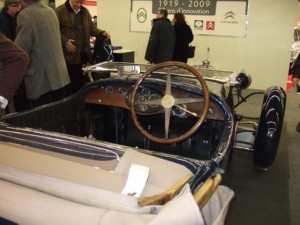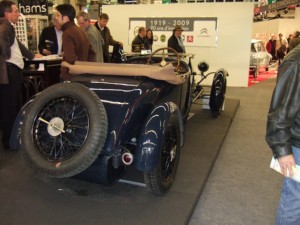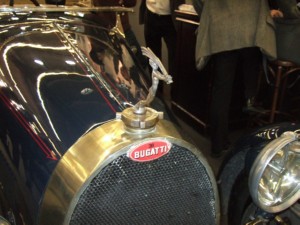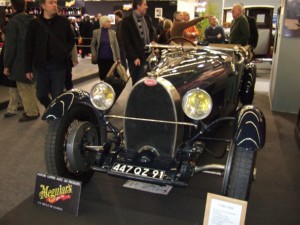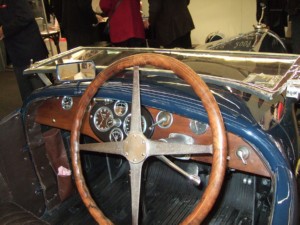 Very nice original Type 38, at the French Bugatti Club stand.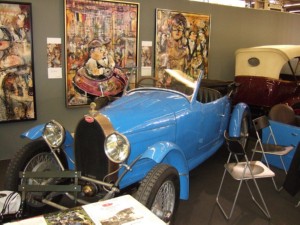 Only one picture of this T40, for sale with Jaap Braam Ruben.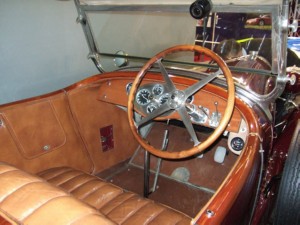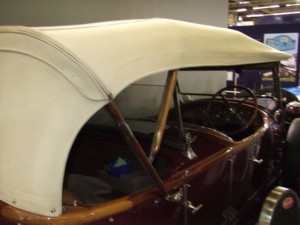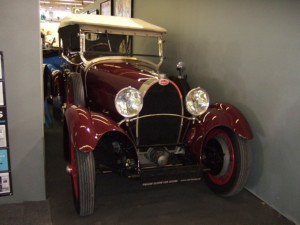 Type 44, 44311, very nice Double Phaeton, ex Peter Williamson, also offered by Jaap Braam Ruben.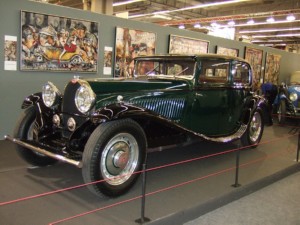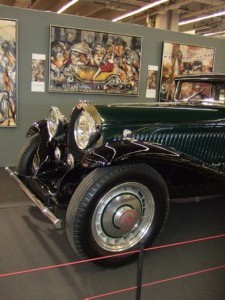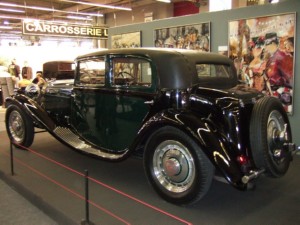 One of the most fantastic cars present, Type 46, 46533, Berline by Freestone & Webb, ex Peter Williamson, also offered by Jaap Braam Ruben.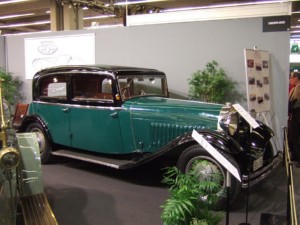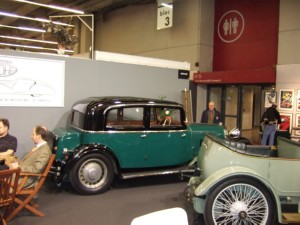 Br>Type 49, 49451 with body by Ruckstuhl. Still for sale.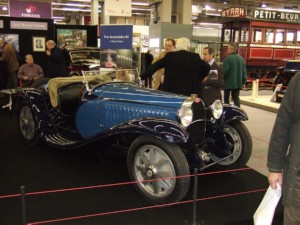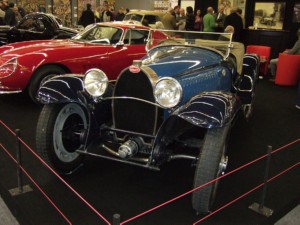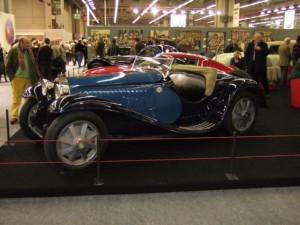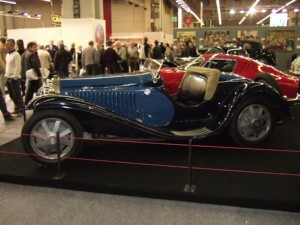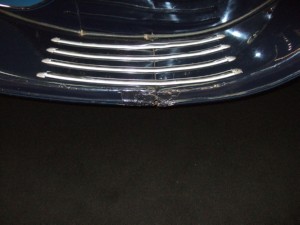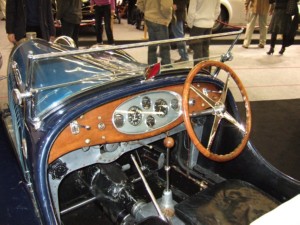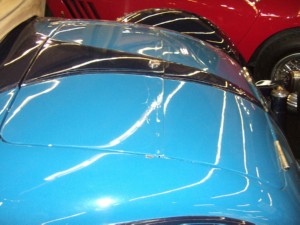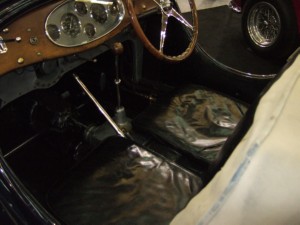 Bugatti T55 Roadster 55208. Has often been on shows during the last decade, and sold a few times. Now again for sale with Jaap Braam Ruben. The pictures show that not all Bugattis are 100% restored!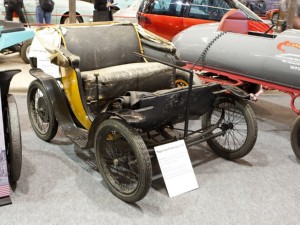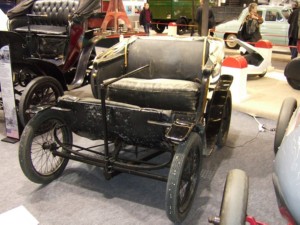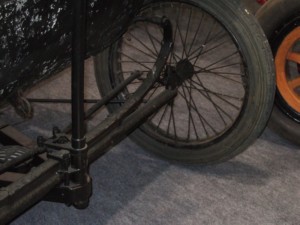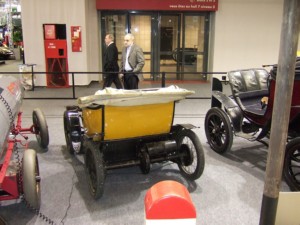 The electric Bugatti T56, not often on show! It is said to have 1 HP, and was presented in the 1931 Salon de l'Automobile alongside the Royale. Approximately 10 were made, this one was first sold to a Mr. Violet, Director of the Byrrh company.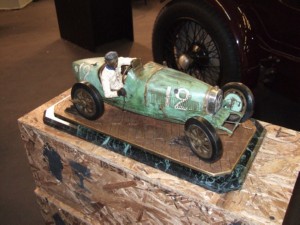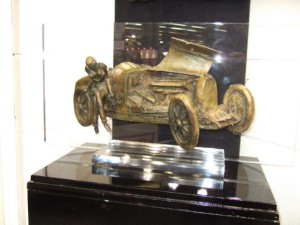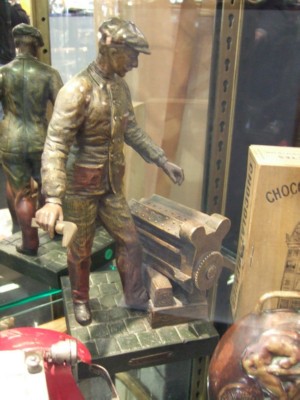 Three bronzes on the Bugatti theme.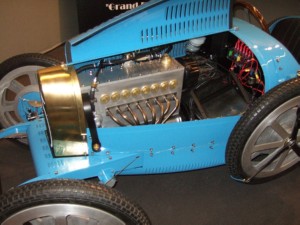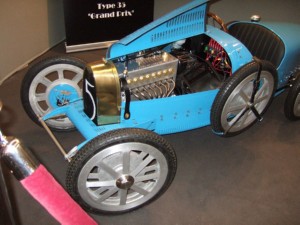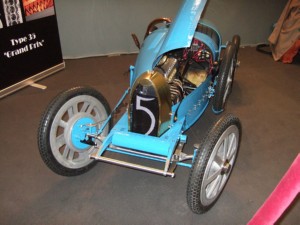 Via Mitica makes this miniature T35, including working, 250cc, 8-cylinder engine!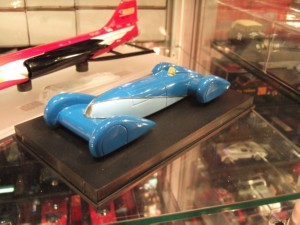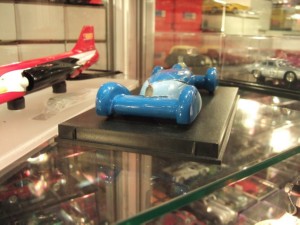 ABC Brianza's interpretation of one of the record car sketches.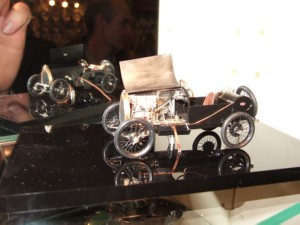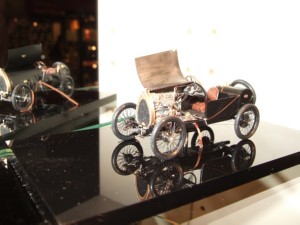 Alain Bouissou's Brescia. Making a detailed miniature in 1:8 scale is nice, but putting the same level of detail in a 1:43 scale miniature is close to a miracle. The photographic limitations of my camere (and it's owner!) prevent me from showing you the full level of detail!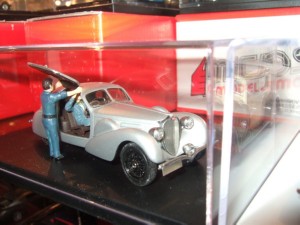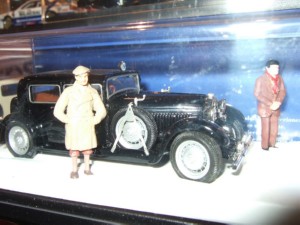 More miniatures, two small "diaromas" with Bugattis.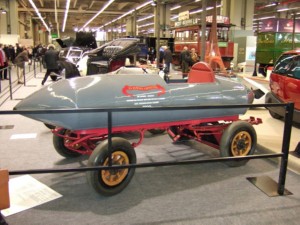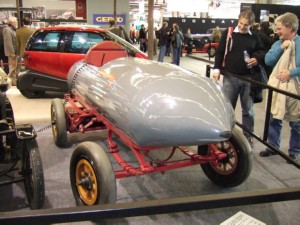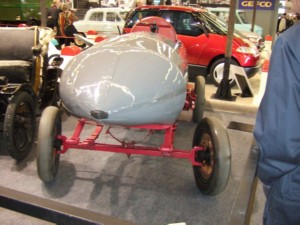 Alternative energy cars: The "Jamais Contente" replica. I always thought that the "Torpedo" which sits on top of the carriage was circular in cross section, the front photo however proves otherwise!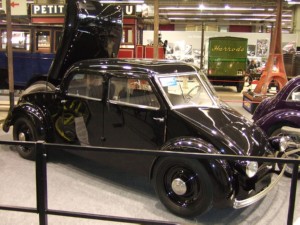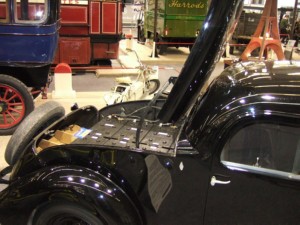 Another electric car, a French taxi with a load of batteries in the boot!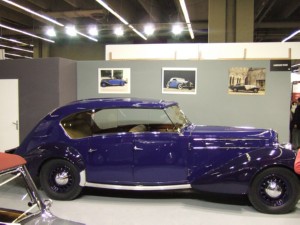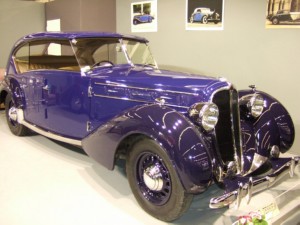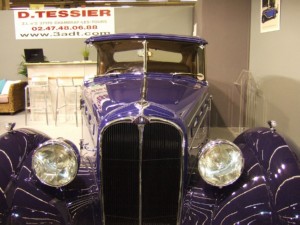 One of the other interesting cars, a Delahaye 148L, with a 1936 "Vutotal" body by Labourdette.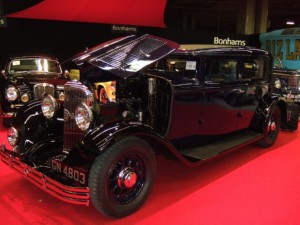 Also interesting, this very big Panhard Levassor.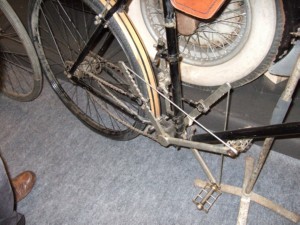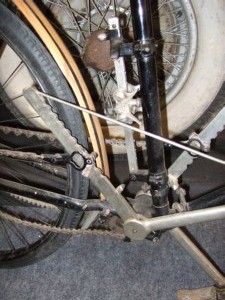 Ok, no Bugatti this one, not a car even, but a very interesting mechanism indeed! And remember, that the author of this is the 1987 world cycling champion, category "boneshakers"! The rear wheel is driven using two freewheels on either side of it, using levers with adjustable position of the chain. An adjusting mechanism (I don't know if this could be used during riding, probably) can change this position and thus the gearing. A second chain ensures that, when one lever goes down, the other goes up. It seemed to me also that the rear pinions were of non-constant diameter, giving a change in gear during one "step", counteracting the differing effective length of the lever.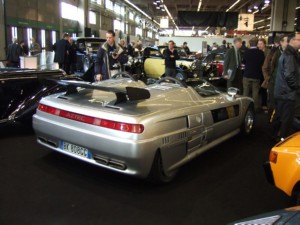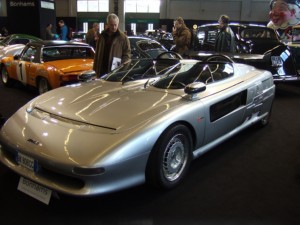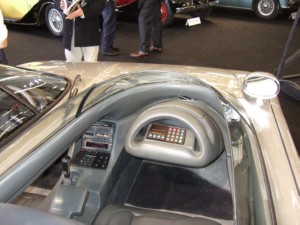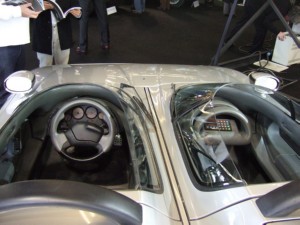 Much newer, this Italdesign Aztec. It looks as if the passenger also has a steering wheel!
---
Back to the Bugatti revue
---
Vive La Marque !!