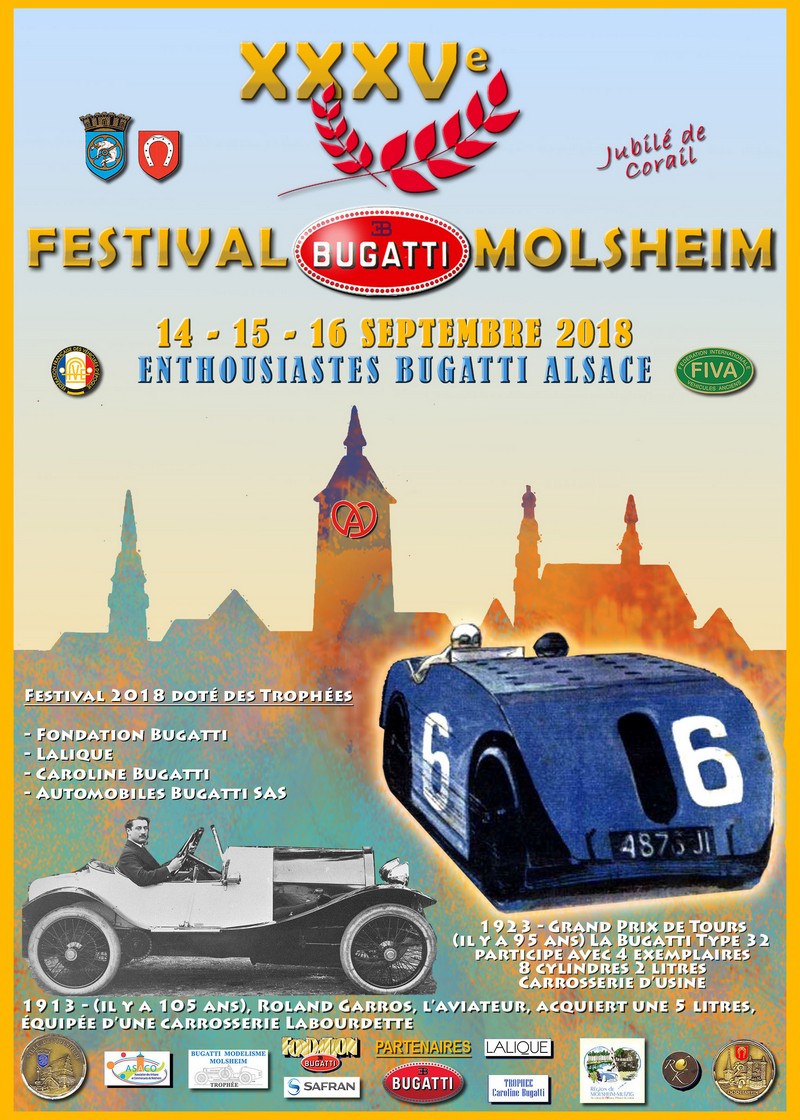 A virtual magazine for a true passion!

Editor: Jaap Horst
---
Volume 23, Issue 3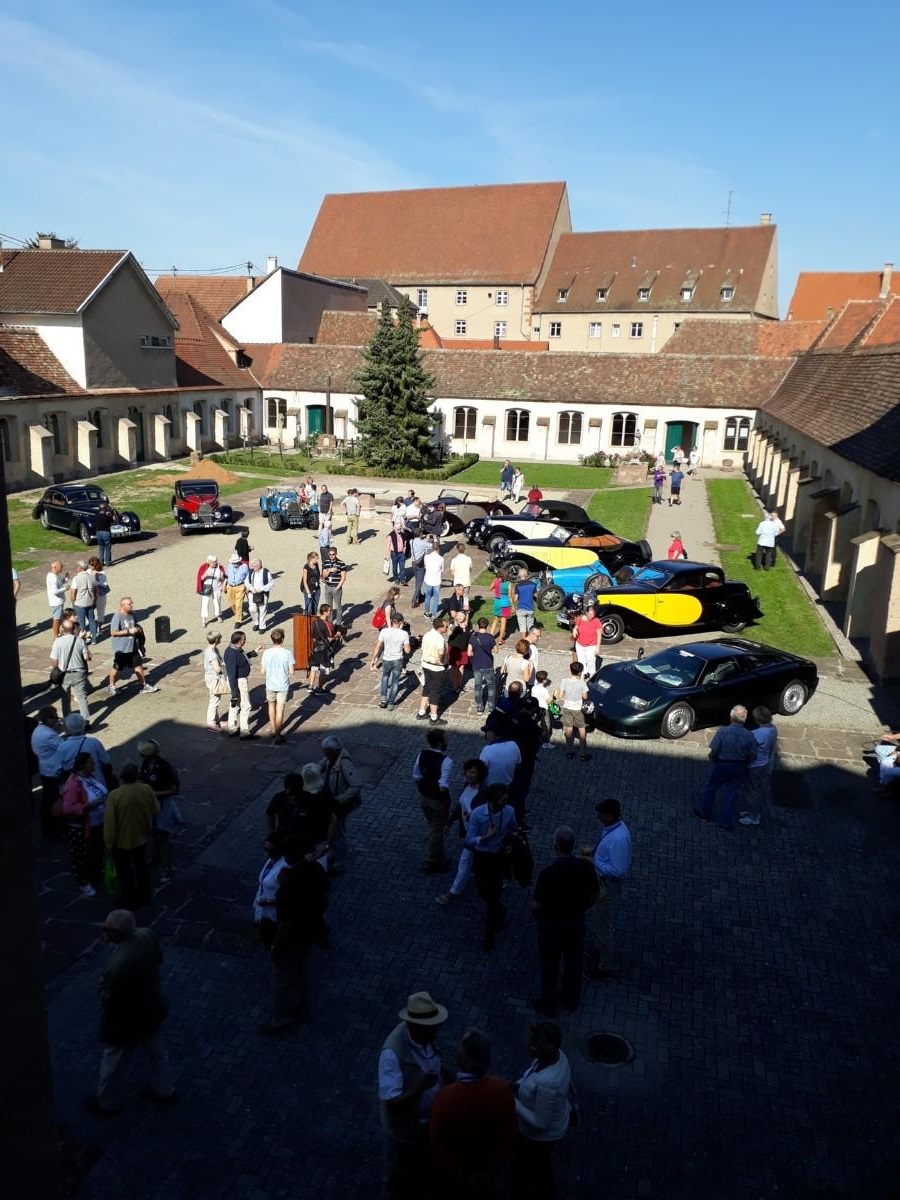 Bugatti Festival Molsheim 2018, Saturday afternoon, Molsheim city square and Chartreuse
by Jaap Horst
Photographs Tomás Horst / Jaap Horst
The Saturday after the nice ride through the hills surrounding Molsheim, all Bugattis parked in the center of Molsheim, where the participants had lunch in 3 different restaurants.
After lunch, with most Bugattis remaining at the town square and a few of them on the Chartreuse square (above), there was the opening of an art-exposition at this Chartreuse, with paintings of Bugattis by Jean-Marie Baerts. Also there were special information posters on two cars that had their aniversary this year; the 5 litre "Roland Garros" (105 years) and the type 32 Tank (95 years), with the Tank also present, on loan from the Musée National de l'Automobile, Collection Schlumpf.
Below: The Bugattis gathered at the town hall square in the center of Molsheim.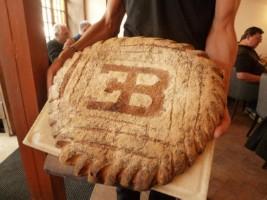 At lunch, a specially baked bread was offered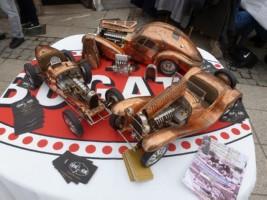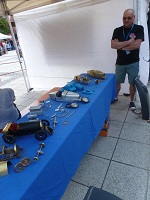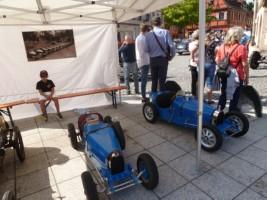 Several stands were organised, some with model Bugattis (relatively) small and large.
Below: After lunch, the activity shifted to the Chartreuse.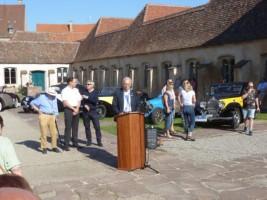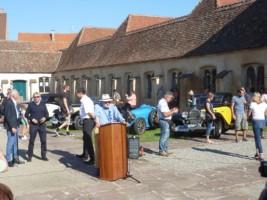 Official words by EBA president Gerhard Burck, and EBA co-founder Paul Kestler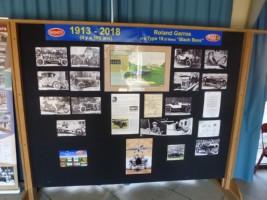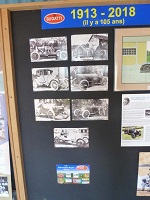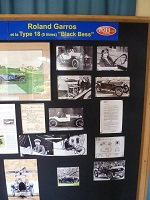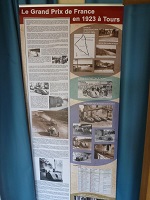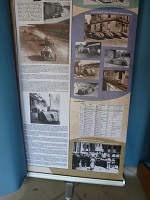 Info posters on the Roland Garros (Type 18), and the 1923 Grand prix of Tours where the T32 tank first raced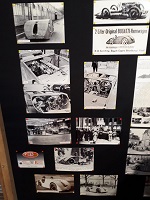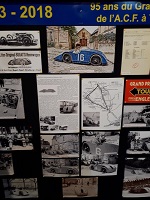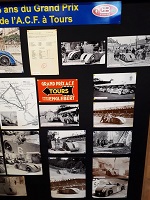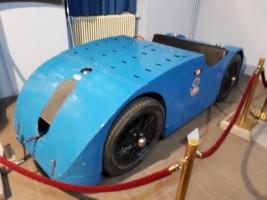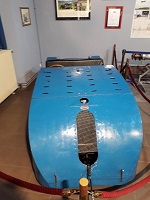 The display on the Type 32, and of course the Type 32 itself. One of the cars which is regularly displayed outside the Schlumpf museum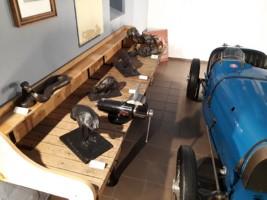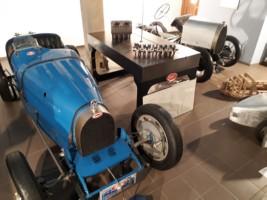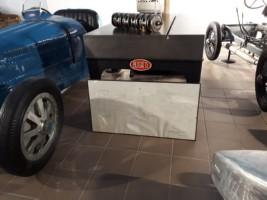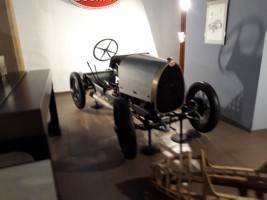 A small part of the regular exhibition in the Chartreuse. Always worth a visit for any Bugatti enthusiast! Impressive is the immense measuring table!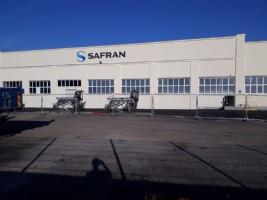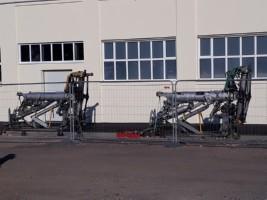 Though the name Bugatti (or Messier-Hispano-Bugatti) has now completely disappeared, they still perform very high tech engineering (and maintenance) in the old factory.
Continue with the Sunday morning gathering at the cemetery in Dorlisheim
---
Back to the Bugatti revue
---
Vive La Marque !!