A virtual magazine for a true passion!

Editor: Jaap Horst
---
Volume 22, Issue 2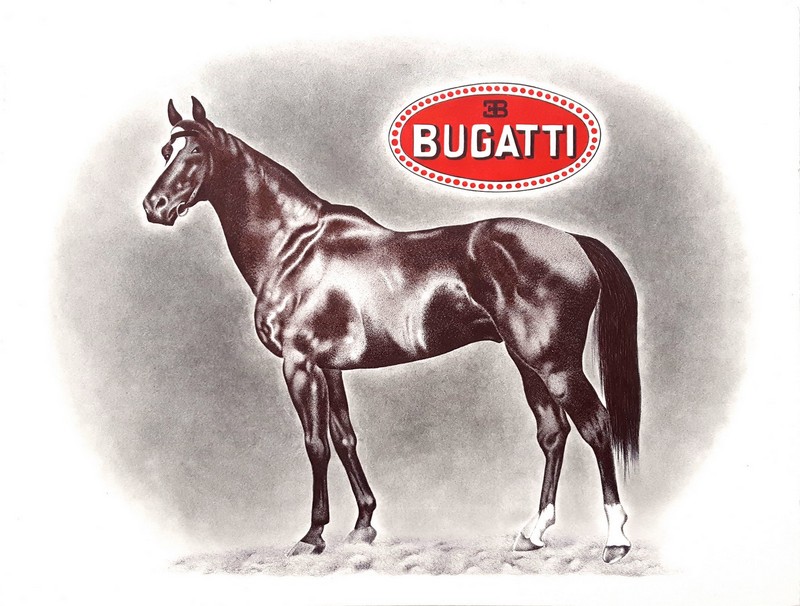 Bugatti Artwork by various artists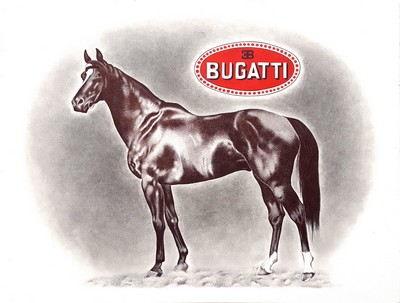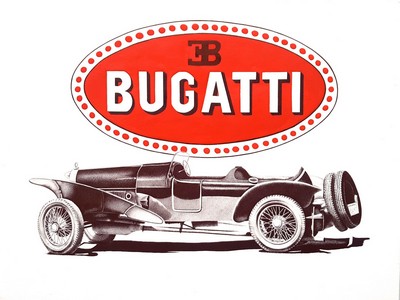 These two are by Will Speer from Texas, USA, and were sent to me by Peter Charlap. Peter explains:
I'm forwarding you images of two drawings relating to Bugattis done by an inmate on death row in Texas. I have know Will Speer for five years and have visited him at least twice a year. During that time we have gotten to know each other very well and shared the stories of our lives. If you're interested in learning more about his story you want to go to his website: willspeer.wordpress.com/
One of the things we share is an interest in cars and I have often spoken and written to him about my car, a type 30 (4424). I've sent him pictures of it and other Bugatti material.
On my last visit to see him he gave me the two drawings you see above. He has been making art for quite some time and as you can see he is quite talented. They are titled quite simply: "Pur Sang" and "T30".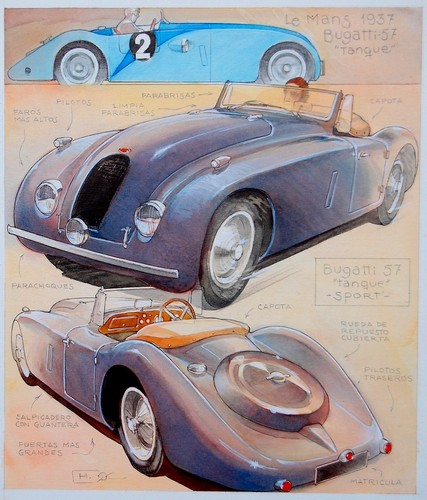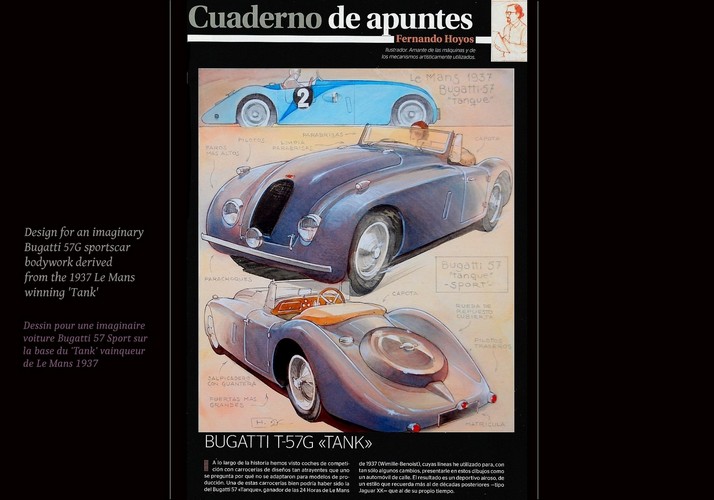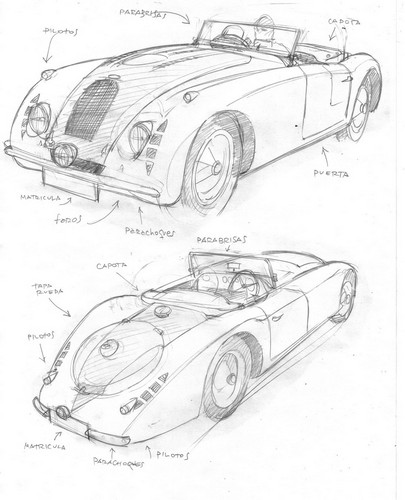 The next artist is Fernando Hoyos. Shown are images from one of his pages published in Motor Clasico magazine. This one was on what he thought would look like a street Bugatti 57G with a bodywork derived from the 1937 'Bugatti Tank'.
The last one are sketches prior to the finished artwork so one can see the process.
Right now he is working on a new page for Motor Clasico motor-magazine in which he will be showing the connection (the engine) between the Bugatti 59/50B racing car and the Bugatti 100P airplane. I hope we can see that soon!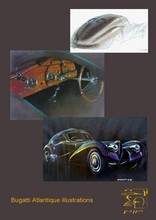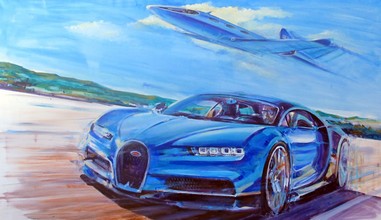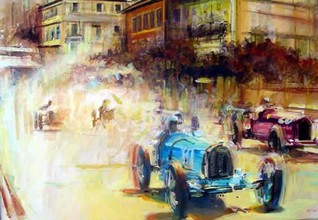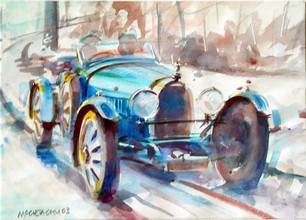 The last ones are by Andrew McGeachy.
He began his career as a designer with Volkswagen and has subsequently been involved in a number of freelance design, illustration and artwork projects.
Above some samples of his work and if you want to know more, you can visit his website www.mcgeachy.ch, they are titled:
Bugatti Atlantique illustrations
Bugatti terre et ciel
Monaco GP 1933
Wintry Type 43
All artwork was provided by the artists.
---
Back to the Bugatti revue
---
Vive La Marque !!