A virtual magazine for a true passion!

Editor: Jaap Horst
---
Volume 2, Issue 5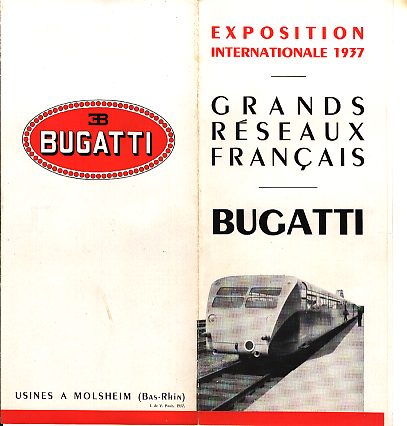 Bugatti Brochures
Supplied by: Gregory Steele

In the series of reproductions of Bugattis Brochures this is the second issue (The first showed the brochure for the T43 Grand Sport). This time we'll see (parts of) brochures of great variety. On the top of the page we see the front page of a brochure for the Autorail

Below we continue with part of the Brochure for the Type 57, showing three of the factory bodies aavialable. As we can see this brochure must have been from the end of the thirties, as the cars carry the more modern fenders.

At the bottom of this page something completely different, the Bugatti Boat (also called You-you), of which some examples were build in a small wharf Ettore had acquired.

I will not give any comments, let the pictures speak for themselves! The pictures do not enlarge!
---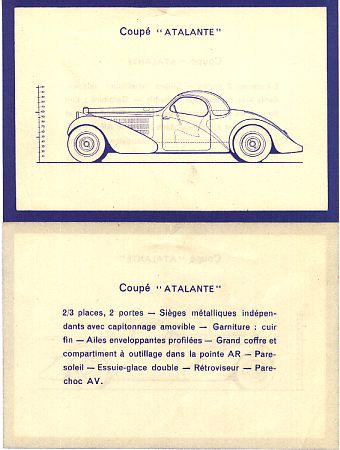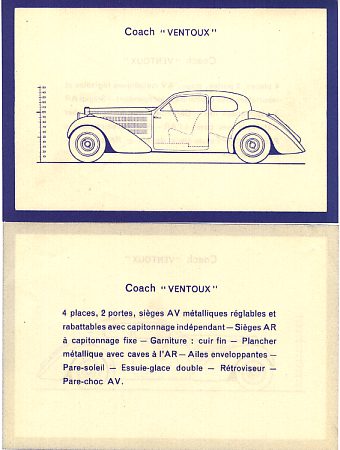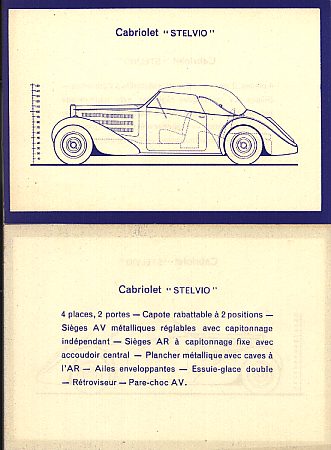 ---
You - you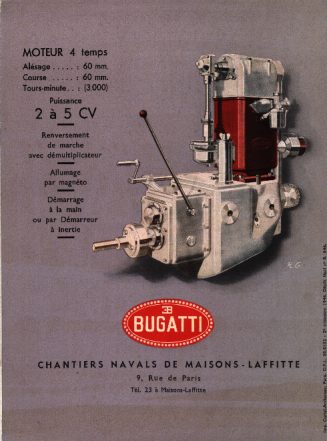 ---
Back to the Bugatti revue
---
Vive La Marque !!