One of the most unique items ever to be brought to the Bugatti Festival, and definitely the largest, was the AutoRail. The AutoRail was set in the court of the Chartreuse museum in the center of Molsheim. The Chartreuse is an old monastry, where the life of the Monks is shown.

There's also a permanent exhibition of the Fondation Bugatti, in 2 or 3 rooms, with various interesting items. Furthermore, the Chartreuse is often used during the time of the Bugatti Festival for some special exhibit, this time around the Bugatti AutoRail. Apart from some of the items shown here in the photographs below, there were also a series of informative posters, with all kinds of info on the AutoRail.

From a few days before the Festival, until September 17, the last day of the Festival, the only existing AutoRail was especially brought to the Chartreuse.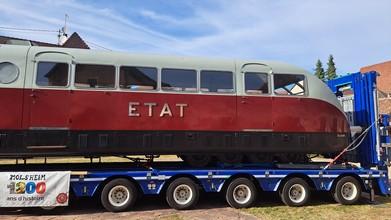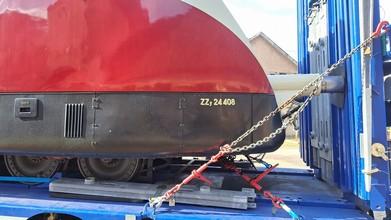 Above: Various views of the outside.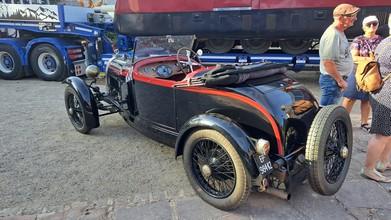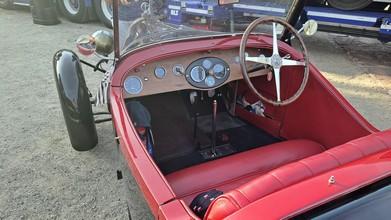 Above: One more outside photo, and an older, smaller sister, the Jean Bugatti Roadster that Michel Bugatti (son of Ettore from his 2nd marriage) drove.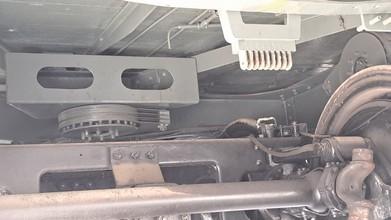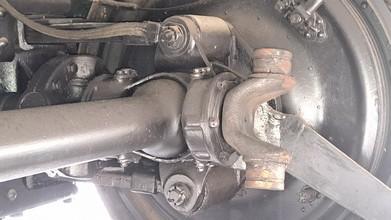 Some views from the underside. It is clear that the drive shaft (from the forward/reverse gearbox to the bogie) is missing, as well as all the brake cables.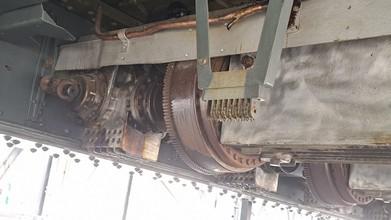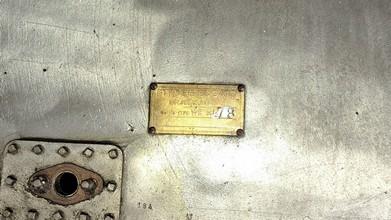 View of one of the engines; "Moteur Type WR - 78".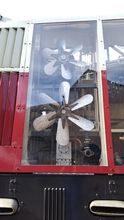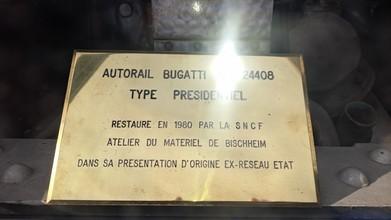 View from the outside of one of the engine compartments, radiators removed. AutoRail ZZy 24408.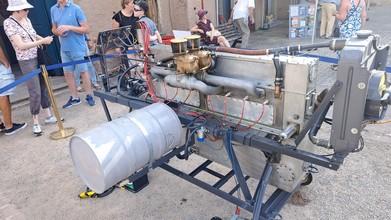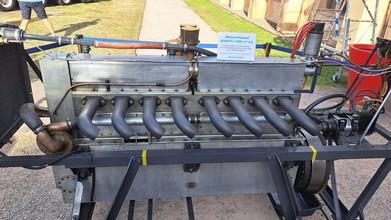 Outside there was one AutoRail engine (photographs above and below), which was in running condition, and was made to work a few times while we were there. Note that this is a PLM engine (engine number 111).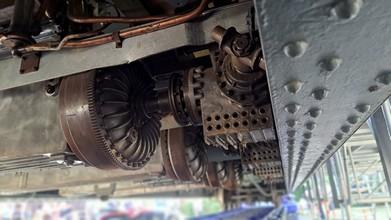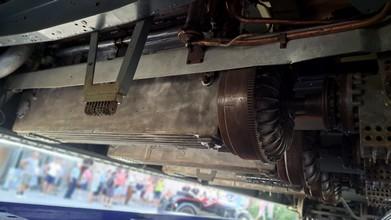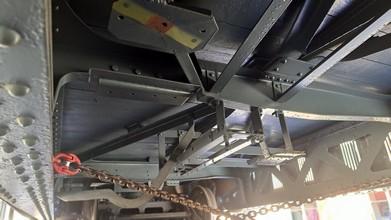 Some more photographs from the underside and the structure.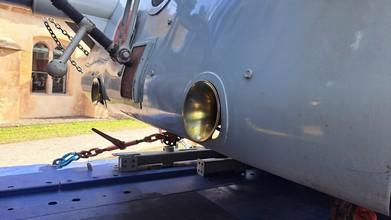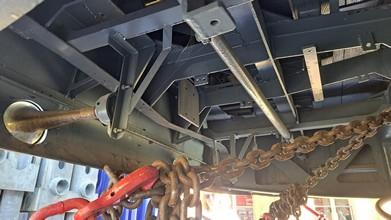 View on the outside of the air horn, and how it sits on the underside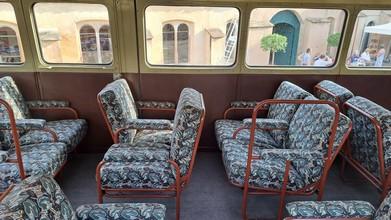 Luxury traveling, with Ettore's famous patented chairs, where one could easily change the seating direction.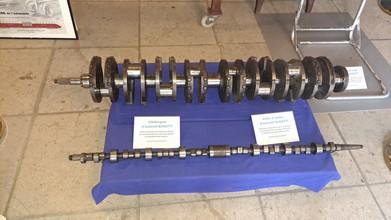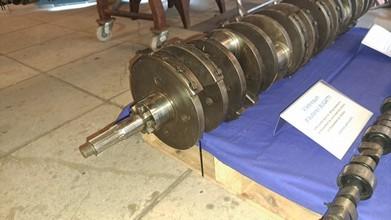 Above and below, part of the inside exhibition were a complete AutoRail engine block with crankshafts, pistons and cranks mounted, as well as various parts, crankshaft and camshaft.
The Block shows clearly the unique one-piece construction of the cilinder block, which incorporates the cilinder head (fixed head) and also extends downward to hold the 9 main bearings of the crankshaft.
Below, some minature models; the Hornby tin ones are well known, the hand-made aluminium ones are much rarer.
Short movie of the AutoRail engine being run, no silencers!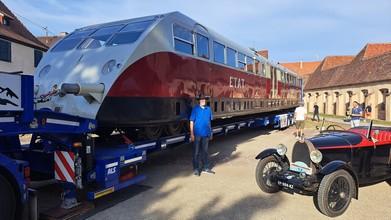 The Author and the AutoRail.