Some supercars are born from the ashes of another project. The dubious B Engineering Edonis is one of them. When the Italian variant of Bugatti under Romano Artioli went bust in 1995, a small group of ex-employees formed a new company under former Bugatti vice-chairman Jean-Marc Borel. Under the name B Engineering, the club continued to work on a reinterpretation of the Bugatti EB110. In the bankruptcy sale, the company managed to acquire seventeen remaining EB110 chassis.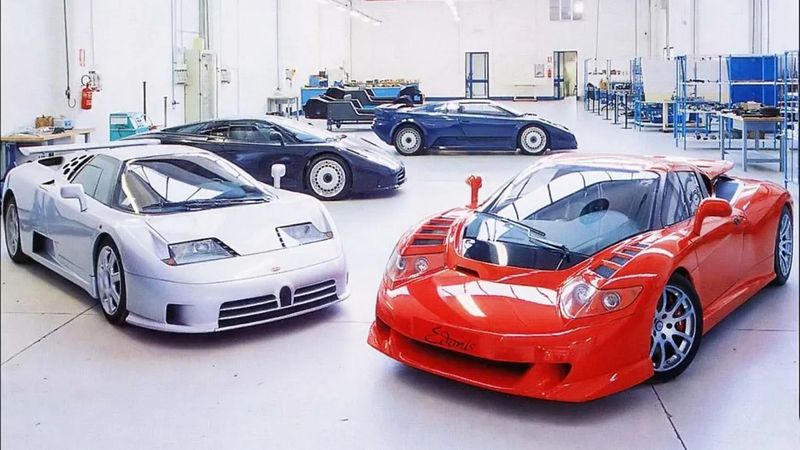 The comparison with the original doesn't work out well for the Edonis
In the end, it took until 2001 for the world to discover the spiritual successor to the Bugatti. And the result was...special. Little was left of the stylish lines of the EB110, designed by top designer Marcello Gandini. The Edonis looked especially very unhappy. The strange headlights, huge windshield, angular roofline and downright bizarre butt together made a big attack on the retina.
Fortunately, the Edonis was fast enough that you didn't have to watch it for too long. The quad turbo Bugatti V12 was upgraded from 3.5 liters to 3.8 liters and delivered just 680 hp, 60 more than the EB110 Super Sport. B Engineering announced a run of 21 units with a price tag of €760,000 each, but it ended up being just two prototypes.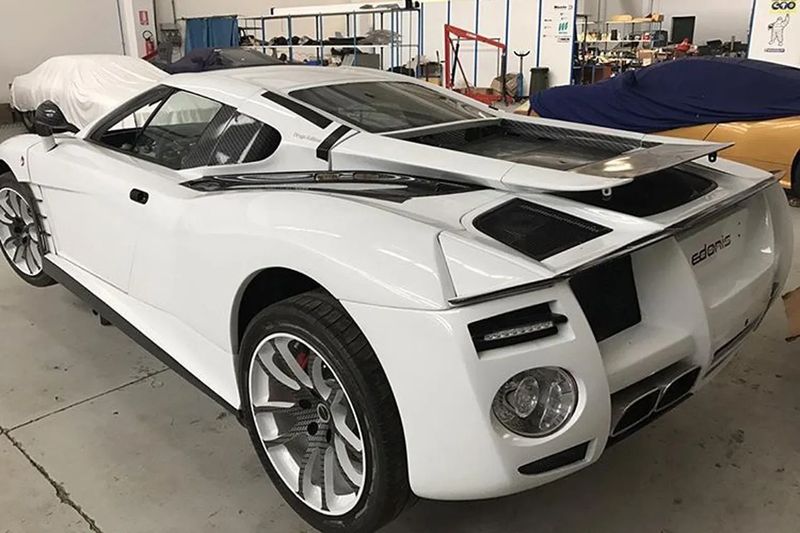 The SP-110 Edonis Fenice did little to improve the styling
In 2018, the project was picked up by the American Casil Motors, which renamed the car to SP-110 Edonis Fenice. The V12 was refreshed again to 720 hp and the exterior got a small makeover. The Fenice promised 0-100 in 3.5 seconds and a top of 354 kilometers per hour at a price tag of around 700,000 euros. You can still order the car if you lost your glasses.