Photographs by Kraig Mycock / Allan Cox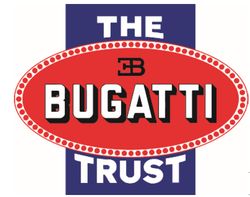 The BUGATTI PASTA MACHINE
Designed by Ettore Bugatti and made in the factory at Molsheim, myth says to replace a broken machine. But seen the complexity, it is probably a gift of the factory to Le Patron. Bugatti designed a cast aluminium casing which was fitted with three dies to produce different shapes of fresh pasta. Instead of the traditional hand crank, a Bugatti Type 46 steering wheel was fitted. Gearing is identical to diff gears of the cars.
This is the first recreation of the Bugatti pasta machine constructed copied from the original which is now in a private collection.
Some additions included. To make pasta, get the piston up, unscrew the ring, put the dough in the cylinder, put the die under with the ring and press down. The cylinder unscrews as well as the piston for cleaning.
Part of The Bugatti Trust Museum and Study Centre collection. Normally on display at The Trust.