Designing a new Bugatti Vision Gran Turismo, that's something else!
The Dutch designer Andries van Overbeeke has some talent! In 2015 he shared his vision on the future of F1 on the internet. These designs were very well received, and even led to an internship of Andries with the design department op Bugatti. That is a position about which most can only dream!. And the internship wasn't one of just executing silly jobs. That proves the results which he may share now.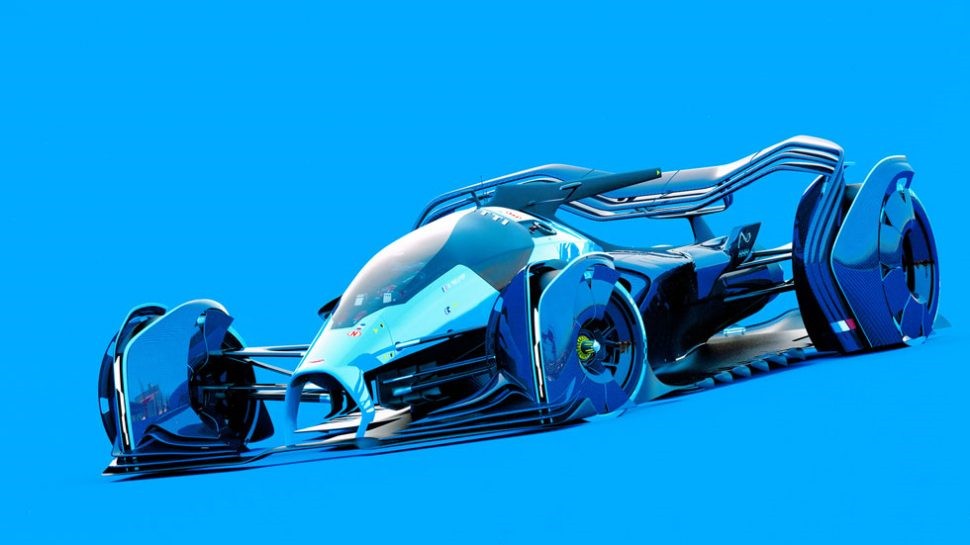 Bugatti Vision Gran Turismo
Van Overbeeke was part of the team that designed the follow-up for the Bugatti Vision Gran Turismo (which in the end had quite some similarities with the Bugatti Chiron). That concept (as seen below also) was one that many will remember. Many will even have driven it in the racegame by the same name. Also, the Vision Gran Turismo was realised as a 1:1 mock-up (If it was a mock-up is unclear, most probably they just used a pre-production Chiron as the basis) was shown on a large variety of car shows, even in the Netherlands.
This new Bugatti Vision Gran Turismo is (most probably) not similar to the next Bugatti model, but is much more a reference to the past. That doesn't seem obvious, as the design shows rather futuristic. Still it is ment to be an homage to the iconic Type 35.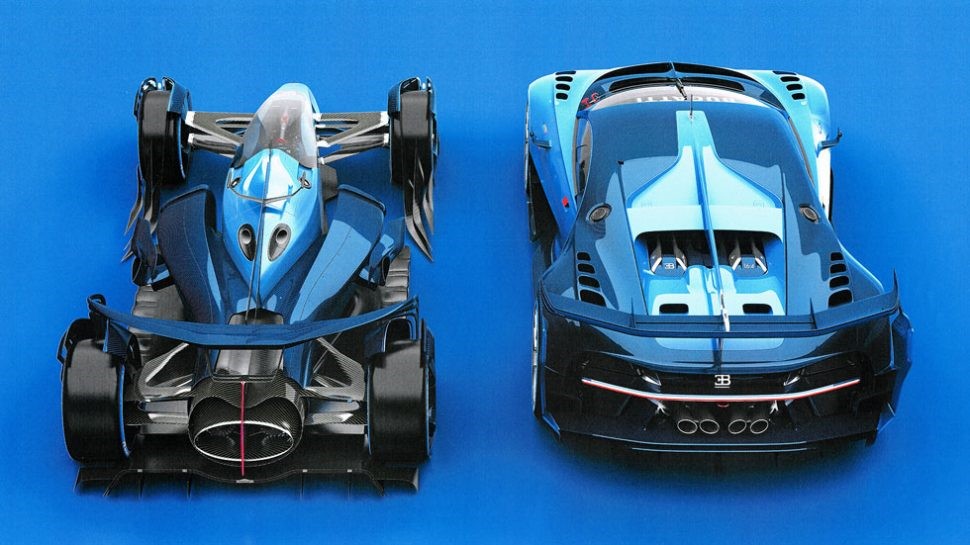 Bugatti Vision Gran Turismo
The references to the famous past of Bugatti consists mainly of the colour blue, and sort of the Bugatti horseshoe-shaped radiator. With some fantasy, also the sigar-shape can be seen in this Bugatti Vision Gran Turismo. Apart from that, it seems that most inspiration came from Formule 1.
The designation "intern" does not fully describe Andries van Overbeeke. A design of him and his brother has already been launched: The Vanda Dendrobium. Opposite to the Vision Gran Turismo that is a real (electric) automobie. He also worked on the design of the latest Bamobile. We will probably hear more of Mr. van Overbeeke in the future!