He also detailed the interior of a Bugatti Grand Sport by Speedy in 1:24 scale. He made a complete freehand paint job according the pattern of the Shanghai Edition 2011.

The other 30 pc Bugatti models of my collection are diecast 1:64 or 1:24 scale. Only two are plastic kits, one of them is the Weinberger Cabrio mightly modified and detailed.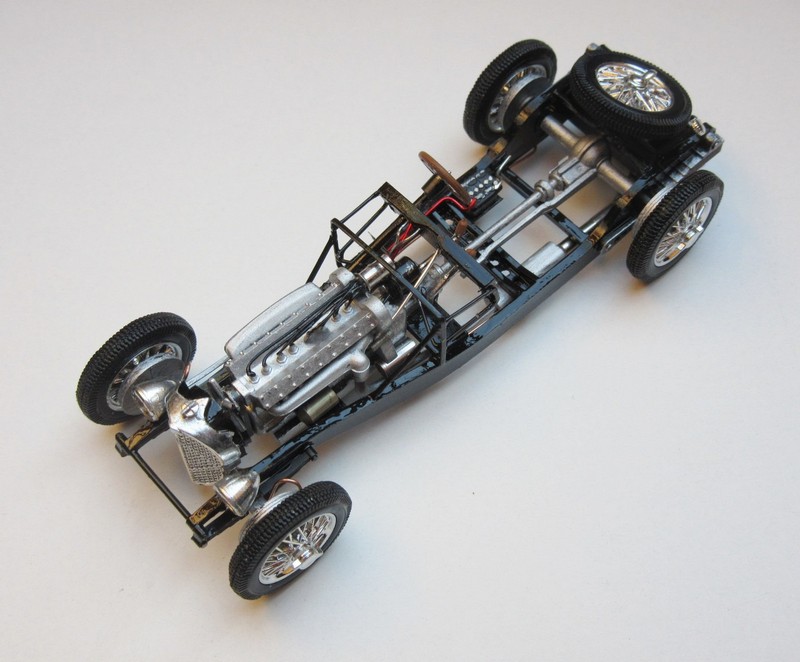 We showed two of the miniatures by Geoffrey Severin, 3D miniature realisations of the fantasy drawings by Francois Chevalier. However, he also made regular models, like the T57S Atlantic chassis above.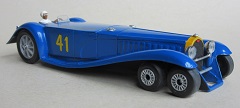 However, he also built his own fantasies, like this 1933 2 + 2 Bugatti.
And, how about the 6-wheeled "Bugattyrrelle"!
Would it have 2 rigid front axles?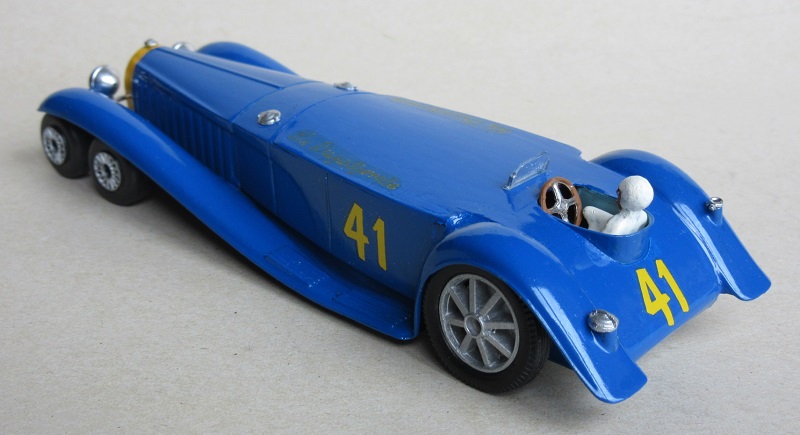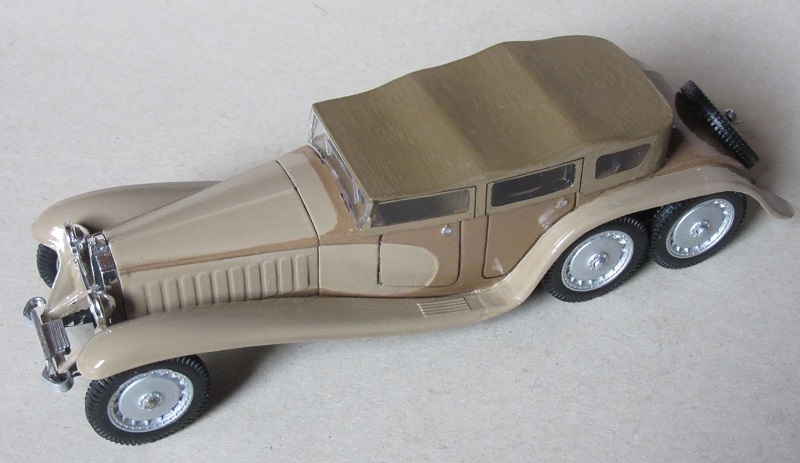 And there's one more miniature which was based on one of the drawings by Francois Chevalier, the 6-wheeled Bugatti "Transsaharienne above.
Below, some more views of the Bugatti T41 Royale "spéciale du Prince S".
And, last but not least, again the 1930 "Royale transporteur-autos".