All Bugattis, and especially the Royale's, have been subject of a great many drawings, a lot of those for the (older) books, but also as artwork on it's own merit.

A specific category is the cut-out drawing, showing all internals. I know of two of those, the one above (the artist seems to be Antonio Eiras, visible on the original large size-drawing (click!). Below another one, of the same automobile (41100) by Amaury Lot. This appeared in his book, of course.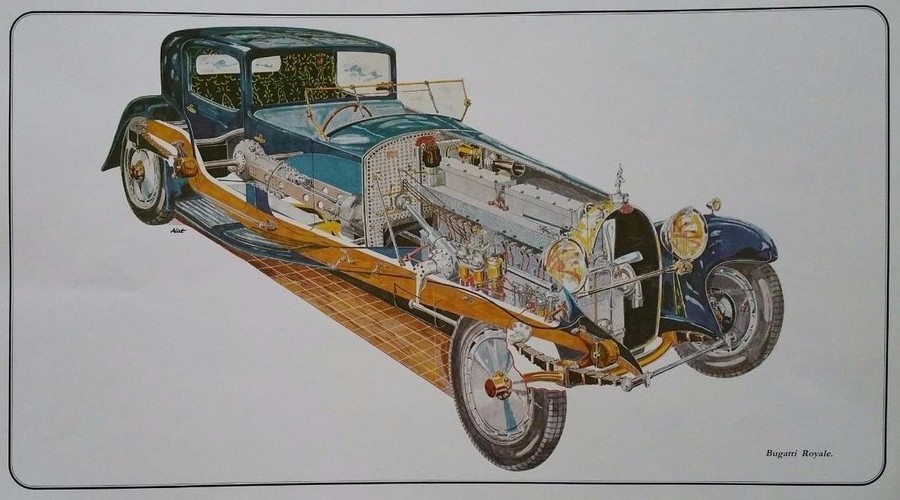 However, the first drawings are of course those by the factory, like the ones for the Esders Roadster (Drawing No. 1049) and for the never-built (well, not yet anyway. Would not surprise me that this one will show up soon!) 2-door, 4-seat Cabriolet.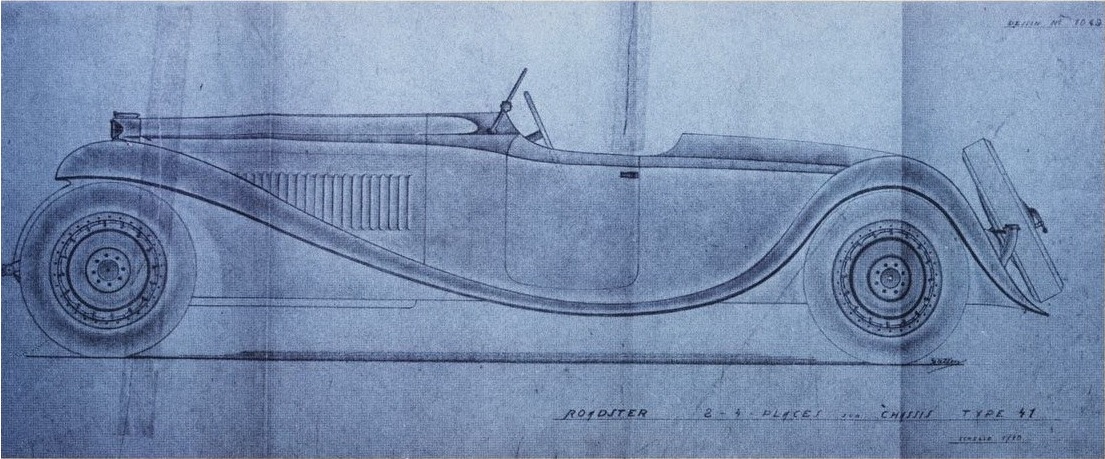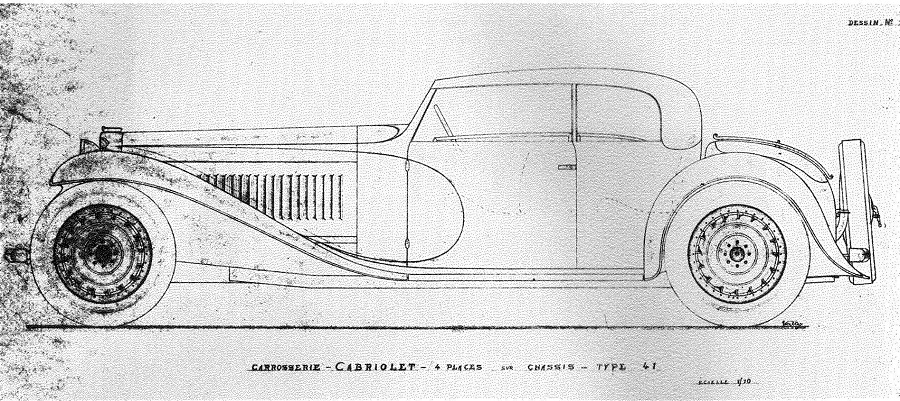 Below some other Royale art. Where available I will mention the artist, or maybe in what book it appeared.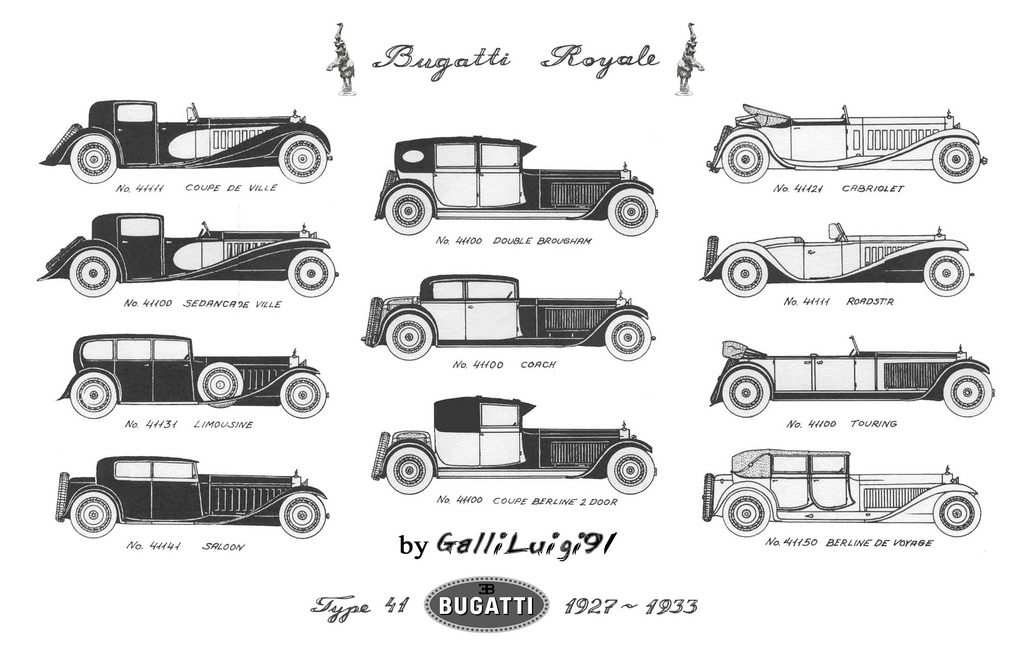 Maybe a nice one to start with, All types of Bodywork on the Bugatti Royale, by Luigi Galli.
41100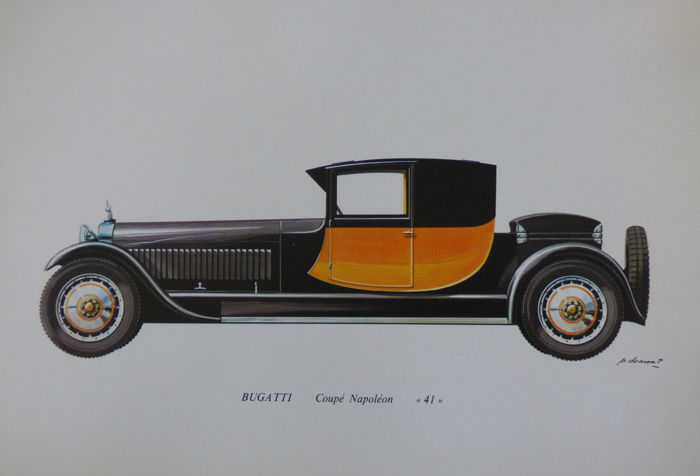 The second body on the Prototype Royale, by Pierre Dumont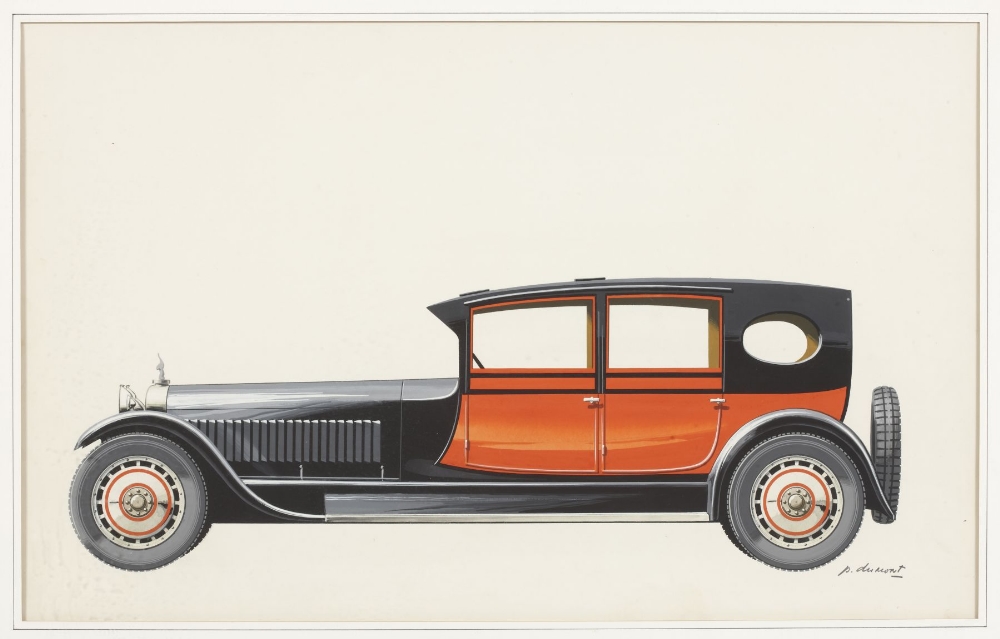 The third body on the Prototype Royale, Pierre Dumont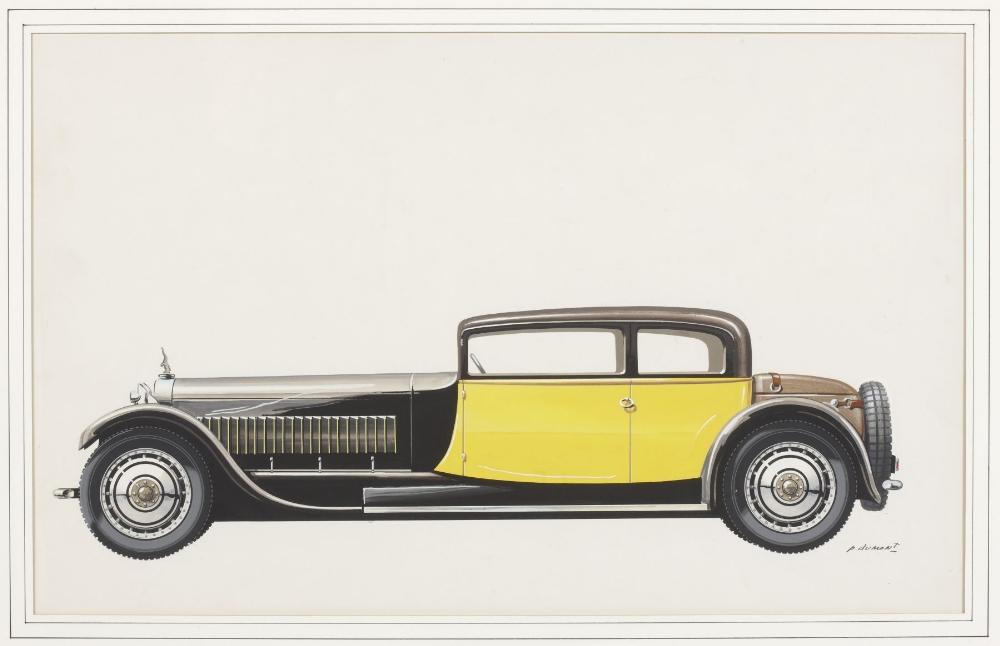 The fourth (Weymann) body on the Prototype Royale, by Pierre Dumont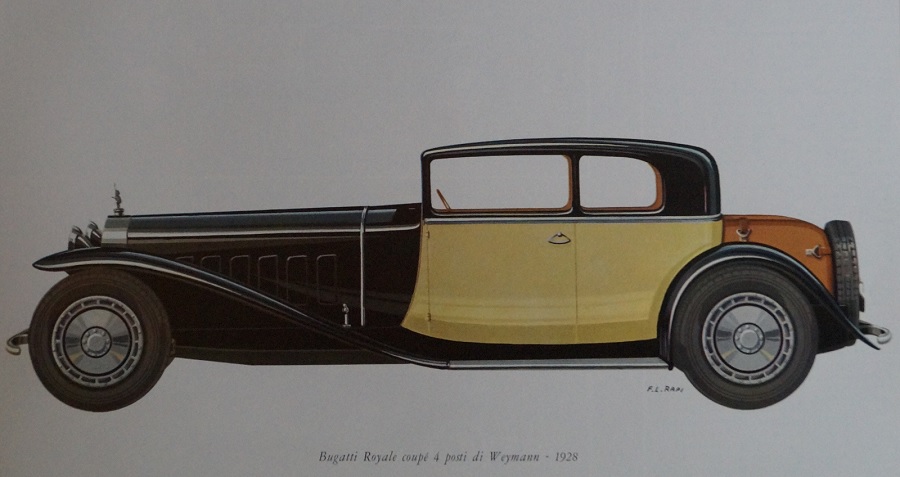 The Weymann body on the Prototype Royale, by Fabio Luigi Rapi, and published in the book: "Le auto d'oro - Evoluzione della carrozzeria dalle origini al 1940" - By the Automobile Club d'Italia. A large book from the 1960's, with one large drawing on each right page, and text and two smaller drawings on each opposing left page.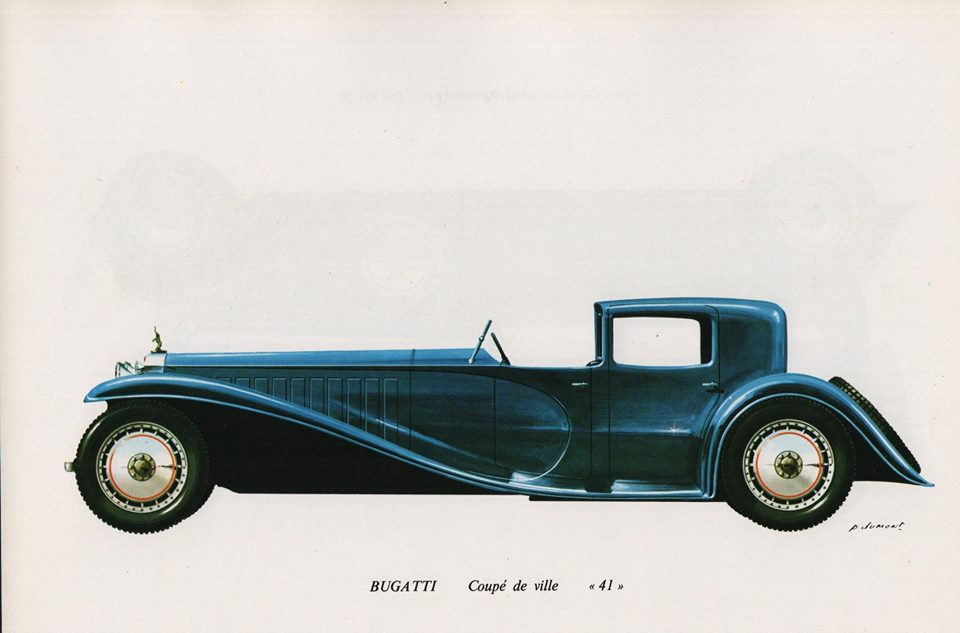 The last body on the Prototype Royale, by Pierre Dumont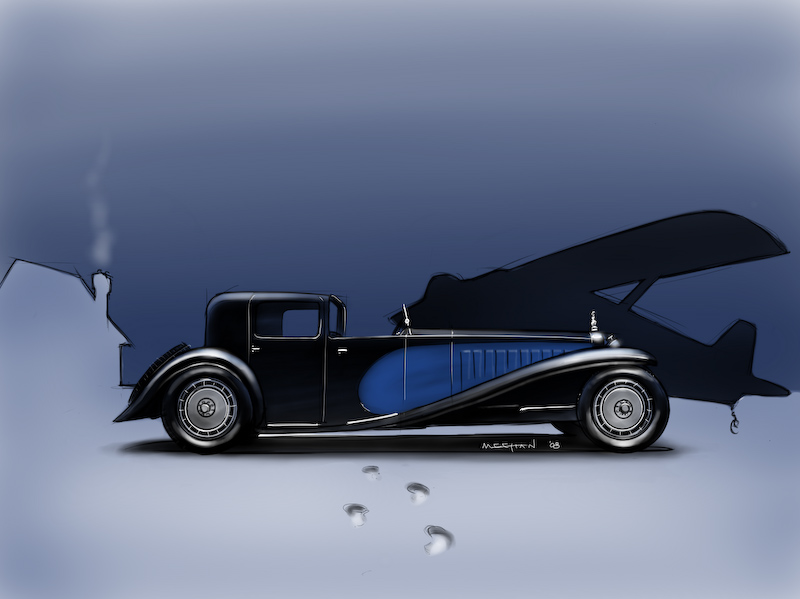 A different take on the Napoleon Coupé, I can't make out the artist.
41111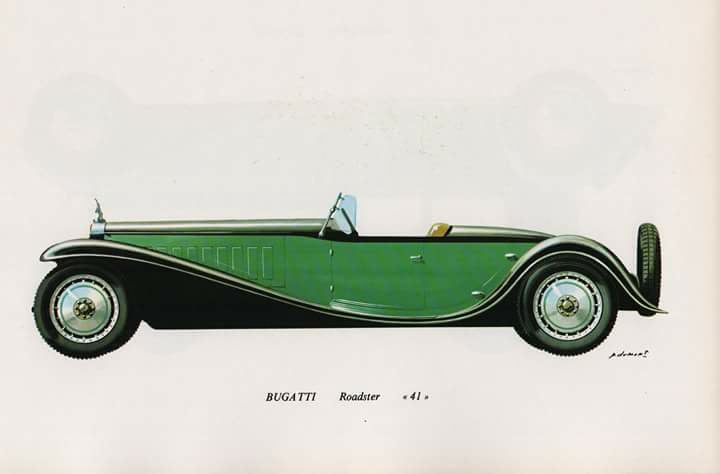 Esders Roadster by Dumont, as published in his book.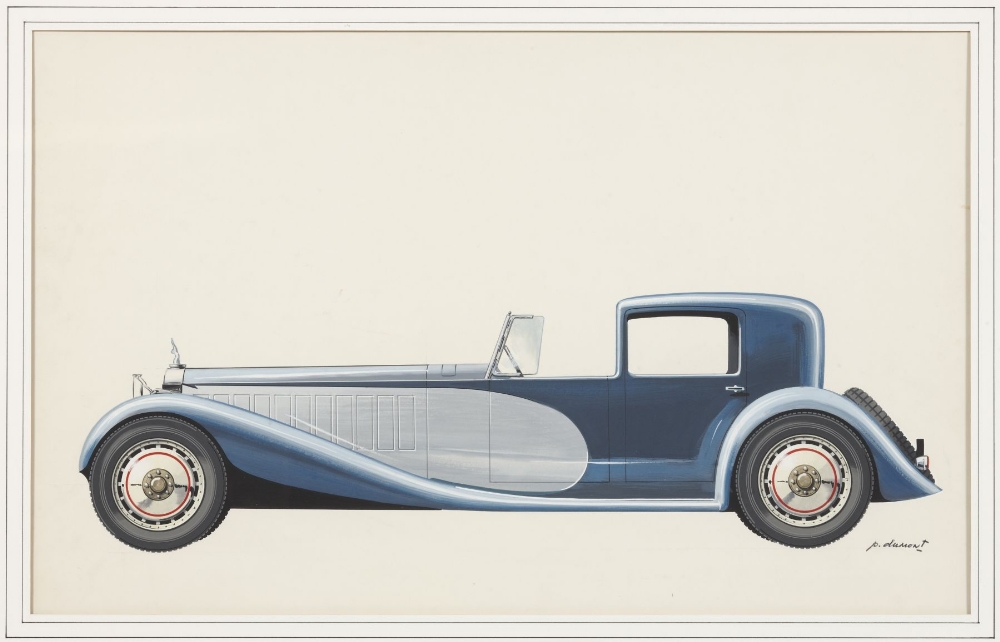 The Binder Coupé de Ville, Pierre Dumont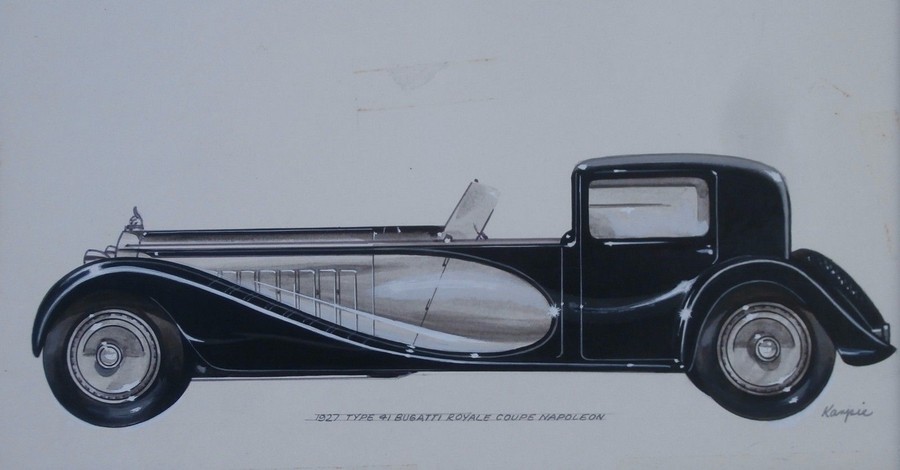 This drawing by Karpie, though titled 1927 Type 41 Bugatti Royale coupé Napoleon, looks much more like the Binder Coupé de Ville.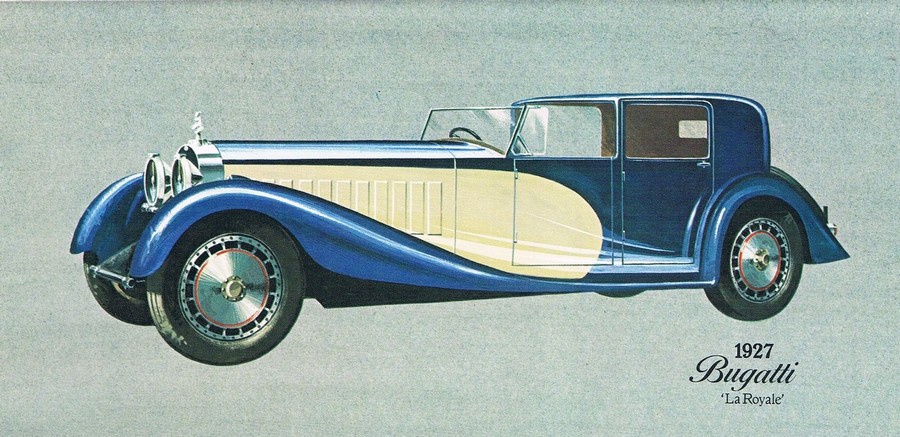 The same car, drawing by "Marita".
41121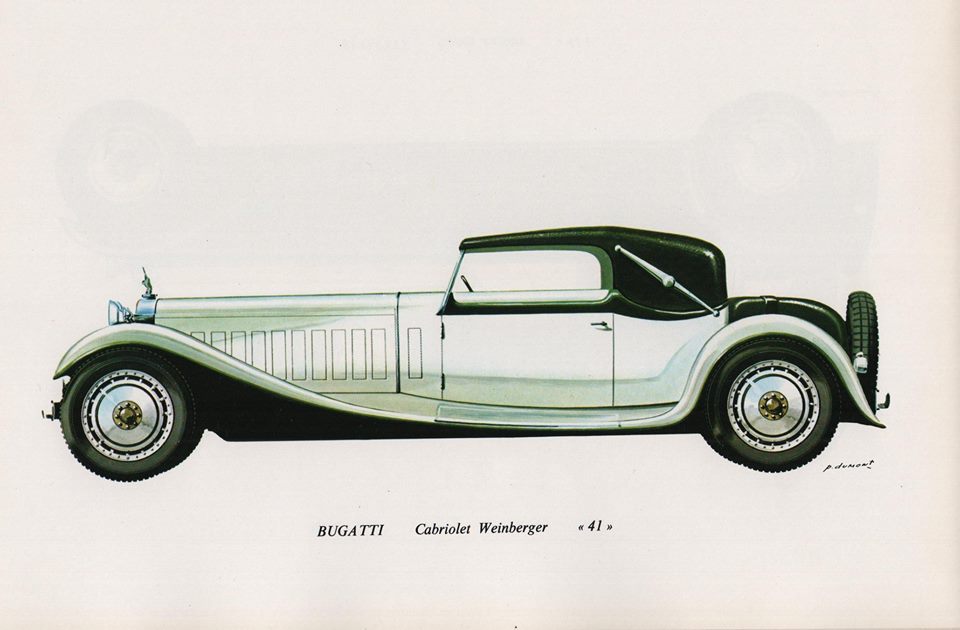 The Weinberger cabriolet, by Pierre Dumont
41141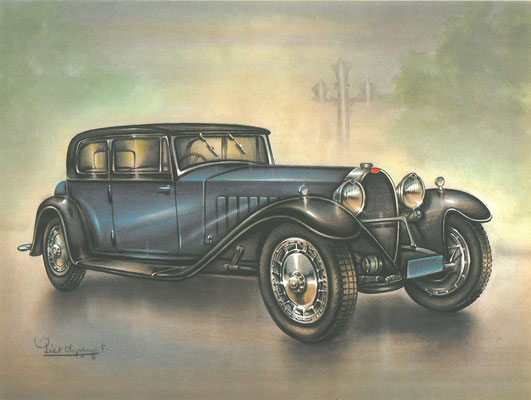 Coach Kellner by Dutchman Piet Olyslager, part of a large series of drawings with many cars.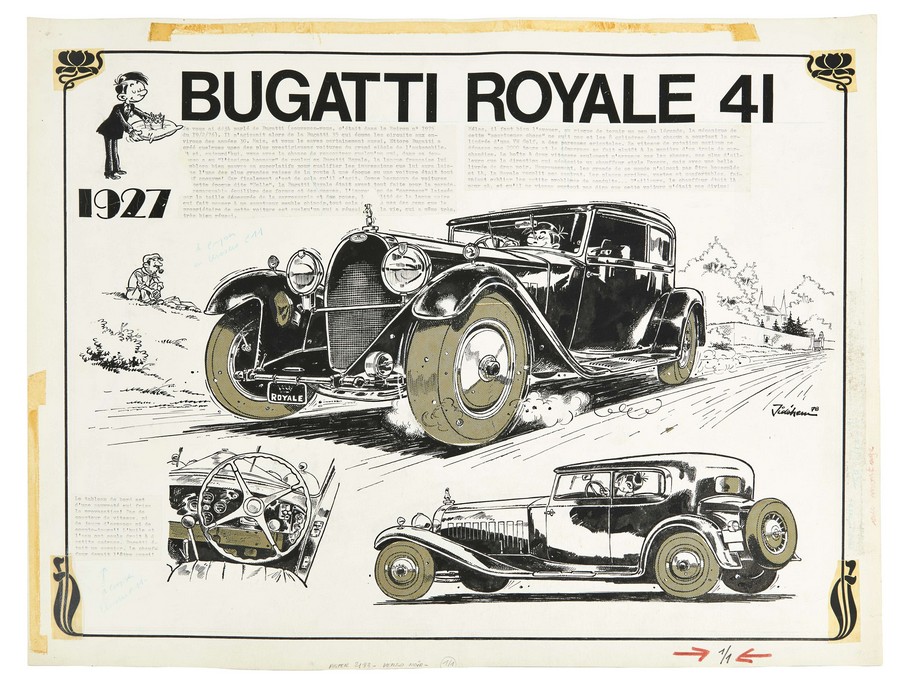 Coach Kellner by JIDÉHEM (Jean de Mesmaeker dit) 1935-2017
41150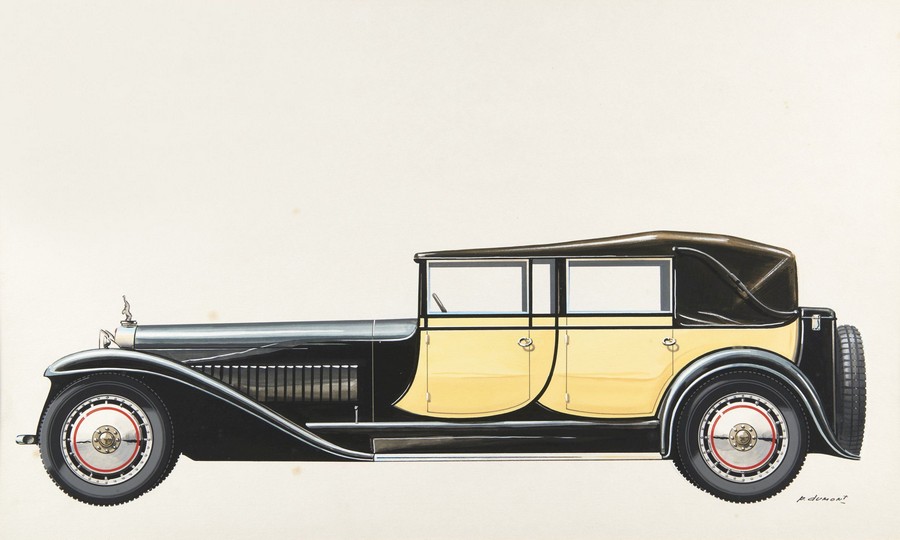 Pierre Dumont (1920-1987) Bugatti T41 Royale Double Berline
Others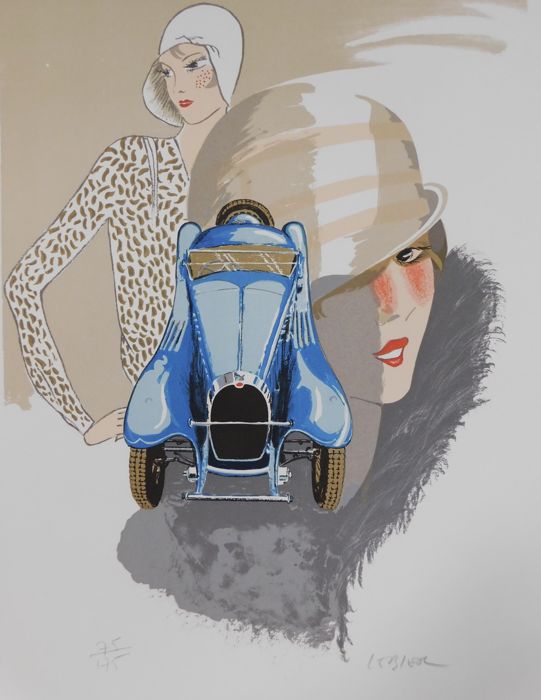 By Danie Lebier (1941) - lithografie Voiture Bleu (Bugatti Royale)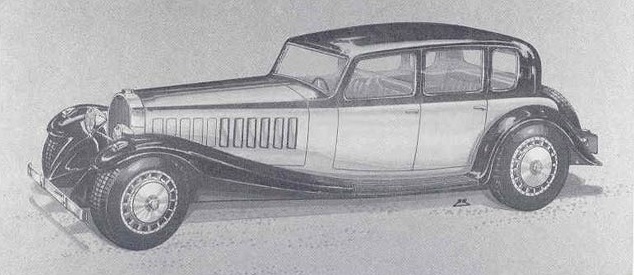 Drawing of the Sbarro Royale, artist unknown

Design for a 1960's Royale, artist unknown. I didn't really know if I should add this one or not....