Above a cartoon referring to the brakes of the Bugatti, artist is probably Overgard / Saunders as it is signed with those names. It appeared apparently in the Times in 1985.

Below a few cartoons by the legendary Brockbank! Russell Brockbank (1913-1979) was a cartoonist born in Niagara Falls, Ontario. He moved to England in 1929. More info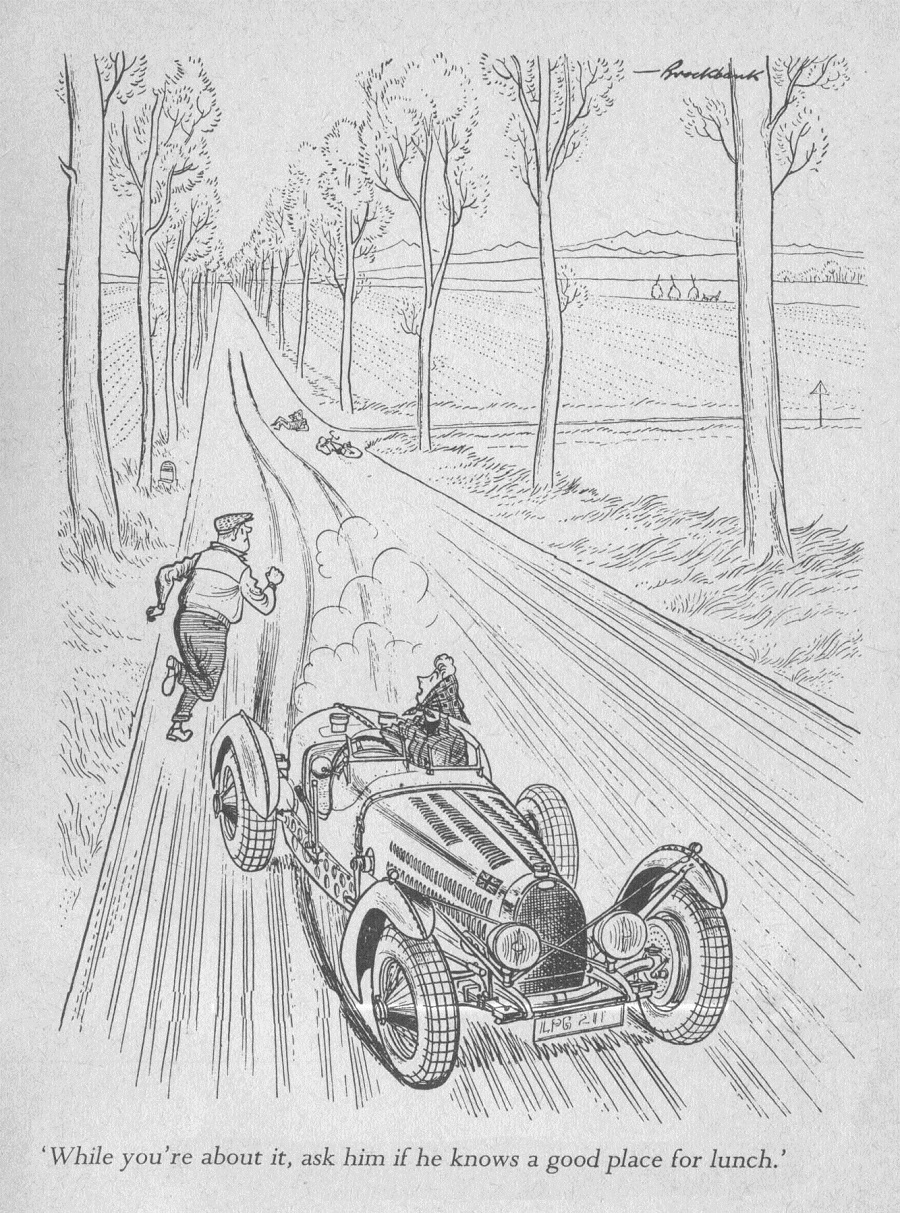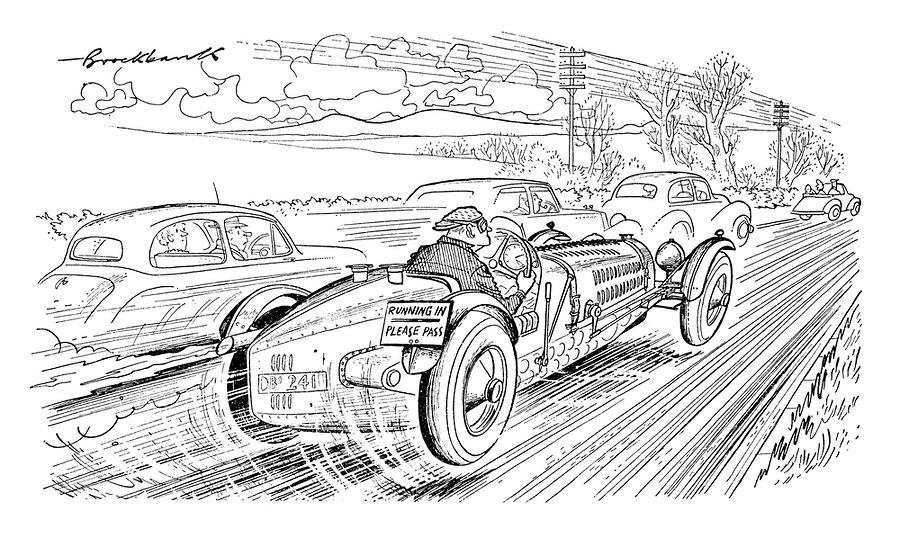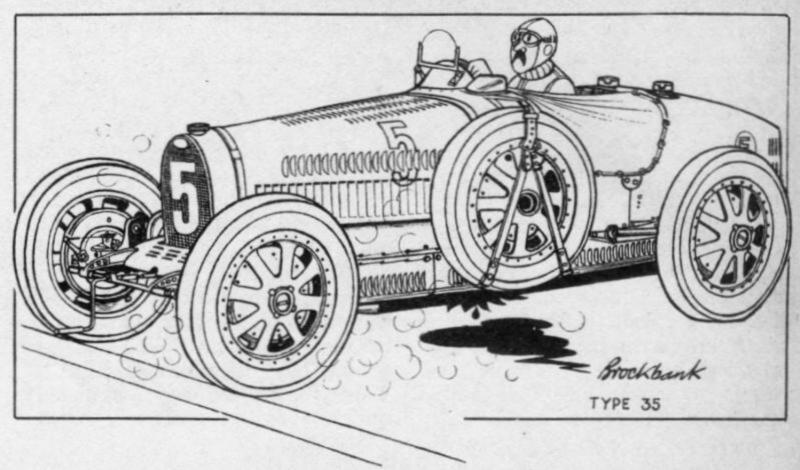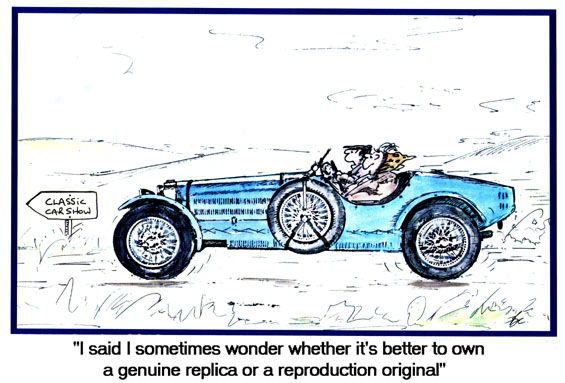 Some of you, especially those who do not go anymore to the Molsheim Festival, will like this one! Artist unknown, but it comes from the Teal website. The cartoon below is from the same artist. There's a few similar ones here.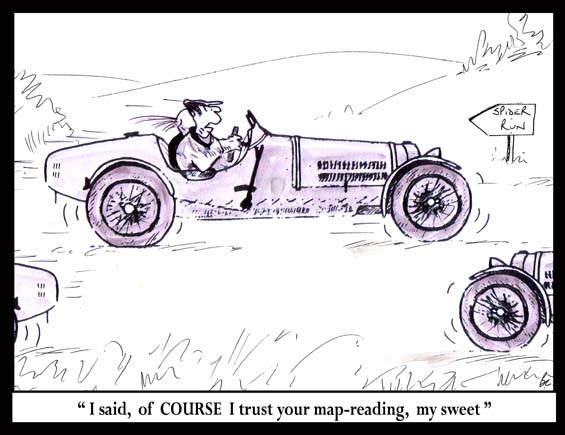 Inspection time at Molsheim. Sketch by English motoring journalist/racing driver S.C.H. Davis.