A virtual magazine for a true passion!

Editor: Jaap Horst
---
Volume 22, Issue 2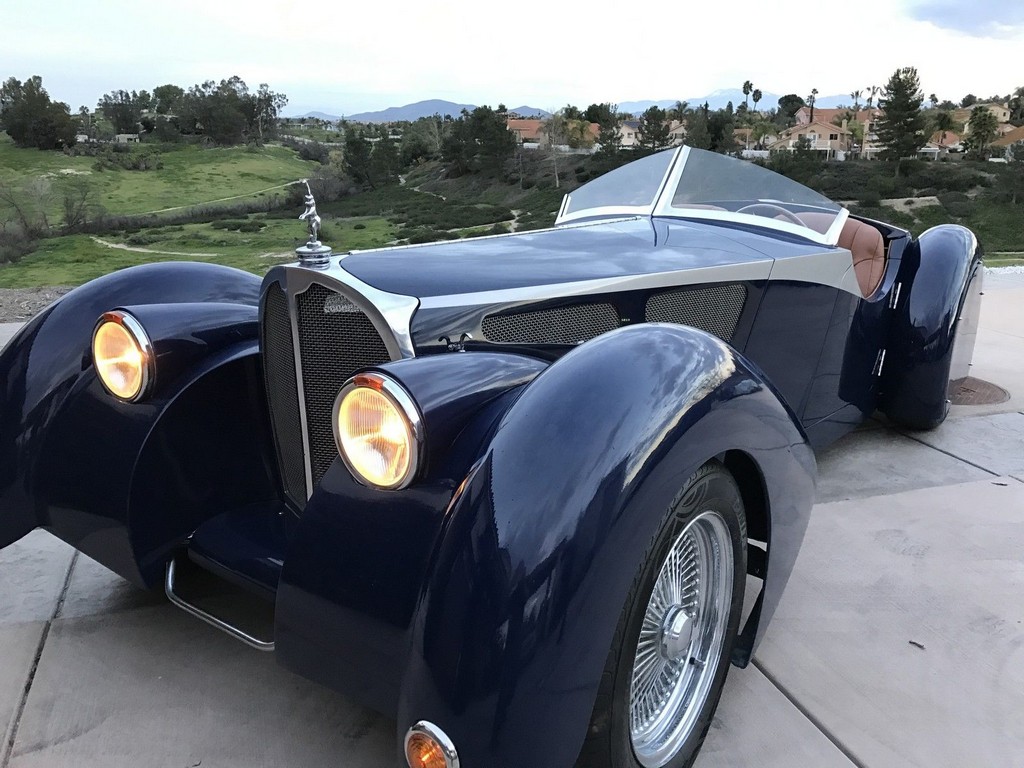 2017 Siero Seco Inspired by the Art Deco Era Bugattis
The 2017 Siero Seco is a one of a kind, custom car hand made by Sean Santarsiero.
The design took much inspiration from the Deco Era Bugatti's, such as the Type 57 and Corsica.
Car is planted on a 1937 Jaguar SS100 chassis that has a automatic transmission powered by a 2.3 Mercury Capri V6.
Every square inch of this car was custom made and is simply one of a kind.
The body was hand crafted from a wood buck and the form captured in a fiberglass mold. From these molds, all parts on the car were casted with woven fiberglass and polyester resin. The car was made to allow for complete disassembly. All four fenders are easily removable from the main body.
Car has custom casted Aluminum Grill, Windshield, and elephant emblem.
The design is the only one in existence, pulling many inspiration from the Corsica. Redesigned with a full Pontoon Fenders and lower ground clearance throughout design.
The interior is Real Leather that is UV resistant. The seats were shaped to match the roll of the body. 1/2 inch Engine turned aluminum has been inserted as accents throughout the interior.
I saw this car listed on Ebay for US $89,000.00 , but it should be also available as a kit.
Of course this is not the real deal, but the shape of the car is quite decent, as seems to be the finishing on this example.
Sean Santarsiero Cell# 818 939-3686
---
Back to the Bugatti revue
---
Vive La Marque !!