A virtual magazine for a true passion!

Editor: Jaap Horst
---
Volume 21, Issue 2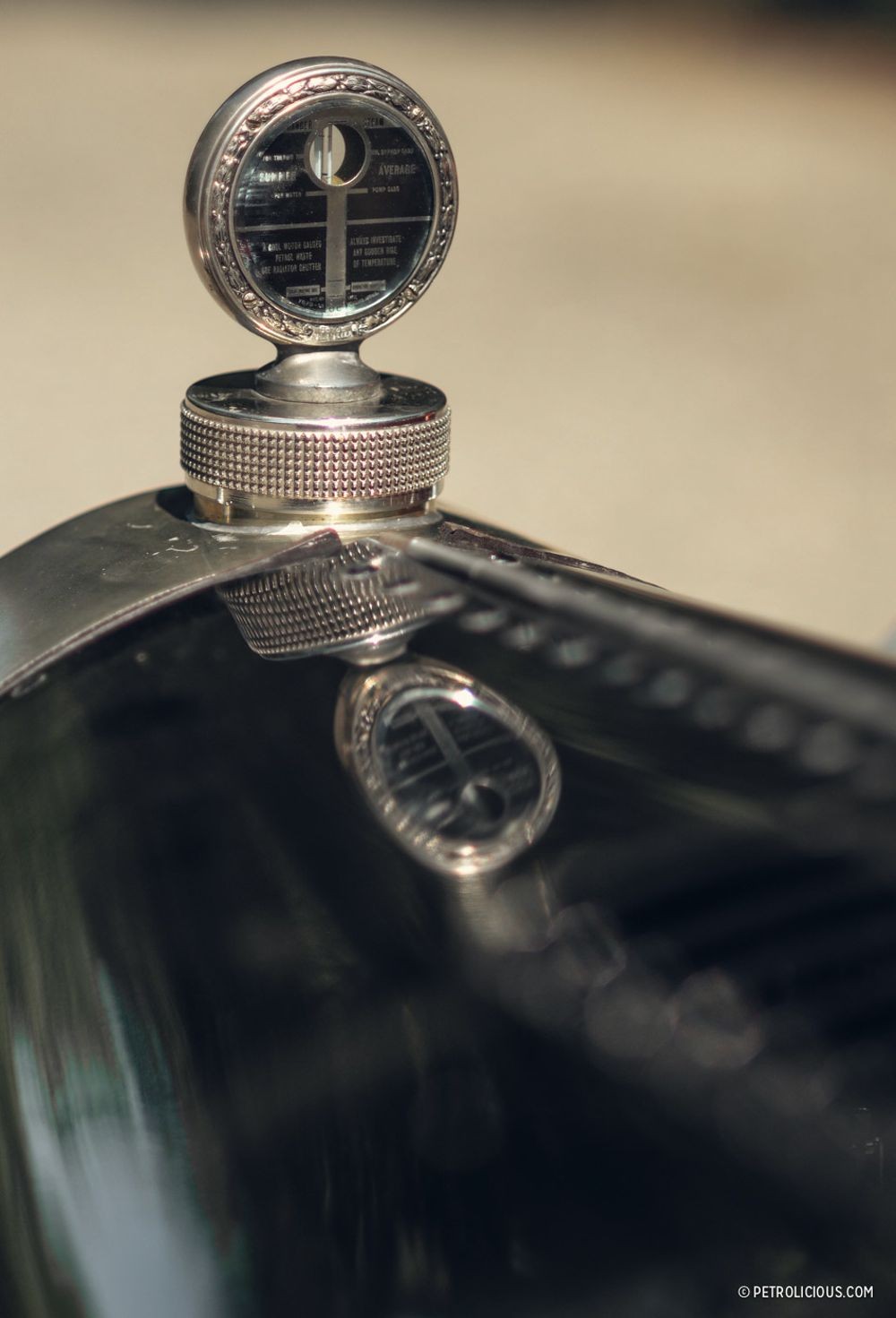 The Hunt for a Special Bugatti Type 43
Text and photographs by Máté Boér.
Twenty-eight years is more than a third of a man's life. The president of Bugatti Club Austria spent exactly that many trying to find the Bugatti Type-43 you see here. Incredibly, even after all these years, there are still unknown periods and details in its history. One thing is universal: Bugattis were and will always be special—special machines of special people.
I am usually excited and suspenseful when I'm heading out to photograph a classic car, and it doesn't really matter if it's a Volkswagen Beetle, which was produced in more than 21 million examples or if it's a rare, hand-assembled racing car from the '20s.
As I'm not a full-time photographer, I do everything on a smaller scale: no location manager or assistants, often only the car, its owner, and me. Weeks before the shoot, I'm running through potential locations in my brain, checking them out beforehand, and finally confirming an appointment with the car's owner—then hoping that everything will be fine on the chosen day!
Needless to say, I was excited and anxious on the morning of this shoot while sitting and waiting in the beautiful, sunny garden of a luxury downtown hotel. I've had little time to plan this shoot—having only met the members and founders of Bugatti Club Austria the day before during the Millenáris Velodrom, my favourite home event.
Only a few minutes passed before two smiling gentlemen walked up to my table and dropped their keys on it. A black tea is part of my morning ritual, but Bugatti igniton keys aren't! I was speechless! Before we jumped into the cars and joined the morning traffic, I explained the plan to Mr. Gradisch and Mr. Hauk in a short chit-chat. For me, it was the first time ever in a classic Bugatti—a moment I didn't even dare to dream.
"Slam that door, she isn't a trailer queen!" said Gradisch while starting to pump up the pressure in the fuel tank of the black T43, done via an aluminium lever on the right side of the steering wheel. Shortly after, he grabbed another lever and pumped gasoline into the system to start the supercharged 2.3-liter, 8-cylinder racing car(!) from 1927—it was one of the first vehicles made to be delivered from the factory with a top speed in excess of 100 mph. During our short ride, Gradisch worked the controls like he was playing on an organ! A knob here, a lever there, instruments everywhere—this is really a 'toy' for men…a very expensive one at that.
We headed to the Népliget, "People's Park", a small ½ sq. mile (1.29 km2) park, which was established in 1860 on the edge of Budapest's downtown. This park was home to the first Hungarian Grand Prix in 1936, organized by the Royal Hungarian Automobile Club.
Not a big surprise, but most of the city's residents don't know about the park's shining automotive history—now, it's a home for runners, dog walkers, mounted policemen, and prostitutes.
The abandoned curves of the track witnessed Bernd Rosemeyer, Hans Stuck, Rudolf Caracciola, Achille Varzi and Tazio Nuvolari—who won that first race—fighting wheel-to-wheel. There were more races scheduled here, but they never happened until Hungary built a new Formula 1 racetrack in 1986.
Even tough there were no Bugattis on the starting grid in 1936, we thought this magical place would be a worthy background for these special cars.
"I studied mechanical engineering, and it was impossible to evade the genius of Ettore Bugatti. He found and created art in engineering," says Gradisch. "I wanted this car, chassis number 43174, because of its history."
This T43 was built in 1927, and it was presented at the Paris Motor Show, where a Peruvian diamond trader bought it. The Peruvian gentleman had such a good connection to the factory that he brought the car back to Europe in order to compete at the 1931 24 Hours of Le Mans.
As a result, this car became one of the four Bugattis (and the only private one) in that year's 24-hour race, but sadly didn't finish due to a transmission failure. After the event, Bugatti #43174 disappeared from the pages of the history books. "We're sure that the car was sent back to Peru, but the diamond trader had such a big property that he did not register it, and only drove it on his own land. This is why many documents are missing," says Gradisch.
The next traces lead back to Peru—in 1969 to a German refugee, who owned the car at that time—but already with a modified chassis, due to a horrible crash at some point in the '60s. The T43 was sold in 1972, but the diamond trader's family bought it back in 1987, coming to Europe to participate in the Mille Miglia in 1999—and a year later it was sold to a Canadian lady at a Barrett-Jackson auction in fully restored condition.
After nearly three decades of searching, Gradisch finally got the word from a Canadian mechanic: "The Bugatti is here." I just can't imagine the determination which led Gradisch to believe that the car still exists and it is somewhere on the globe! The research didn't stop at the moment of the purchase, of course—Gradisch hired a detective in Peru to help him to track down the T43's missing years, and he was now on the hunt to find all possible photos, documents, and everything else about his beloved car.
When I look at the other Bugatti, the famous Rolling Stones song, "Play Little Red Rooster" comes to mind. The red Type 40 from 1926 wears more patina on its all-original chassis, and with its smaller size, it looks more cheerful. The first owner from Australia ordered the car as a rolling chassis, because he then had to pay less tax for it compared to a fully assembled car. This 1.5-liter, 60 horsepower race car still has its unique Australian body!
The red Bugatti's life wasn't so troubled, it was registered in 1926 and intesively raced in Australia until the '80s due to its owner's age. In 1998, it was sold to England. Mr. Hauk, the Austrian dentist and co-founder of Bugatti Club Austria looked for a Bugatti with well-documented racing history, and this is why he bought this T40 in 1999.
Like Gradisch, Hauk is also very passionate about the inventions and the artistic solutions of Ettore Bugatti, they are full with details and stories. Both owners have written books about the French brand already. For the sake of accuracy, the next book is going to be published in the near future about the adventurous history of #43174.
They drove their cars recently, and even the T40 covers nearly 1,865 miles (3,000 km) per year, and when I ask Hauk about the needed treatments on his car: "Bugatti didn't spare on materials and costly engineering solutions, so technically, only a few—optically, not at all. I love patina!"
I'd like to thank the special opportunity to Mr. Gradisch and Mr. Hauk and their patience and flexibility they showed during the photoshoot in the warm weather.
Originally published in petrolicious.com
---
Back to the Bugatti revue
---
Vive La Marque !!