A virtual magazine for a true passion!

Editor: Jaap Horst
---
Volume 19, Issue 2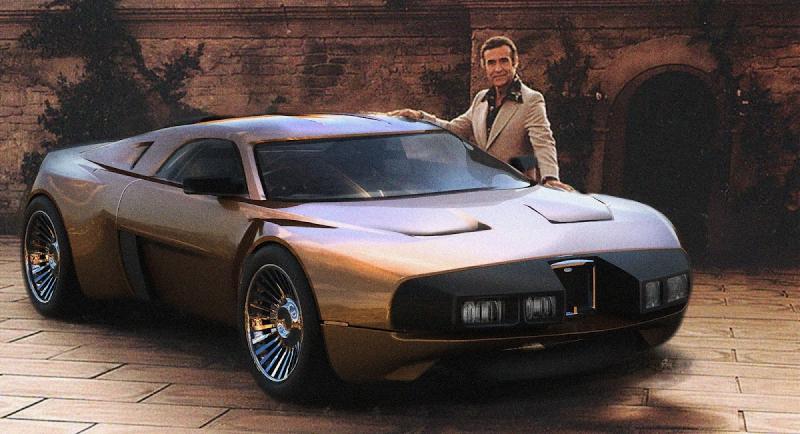 The Bugatti T105 / T109
In another article in this issue of the Bugatti Revue you can read about a 1999 design by Walter de'Silva as a proposal for the new VW-Bugatti (which would later turn out to be a wholely different design: the Veyron).

You may know that Romano Artioli started in the late eighties with the EB110, so was there no other Bugatti, in the seventies or eighties?

There were two designs, the one in the photo above shown by Ricardo Montalban, which we believe was called the Type 109.
It actually looks pretty interesting. Although, there's something very weird going on with the front end... a recessed front grill and headlights integrated into the front bumper. Maybe if the front grill hadn't been recessed like that it would have dramatically improved the overall aesthetics. Apparently it was presented in 1984.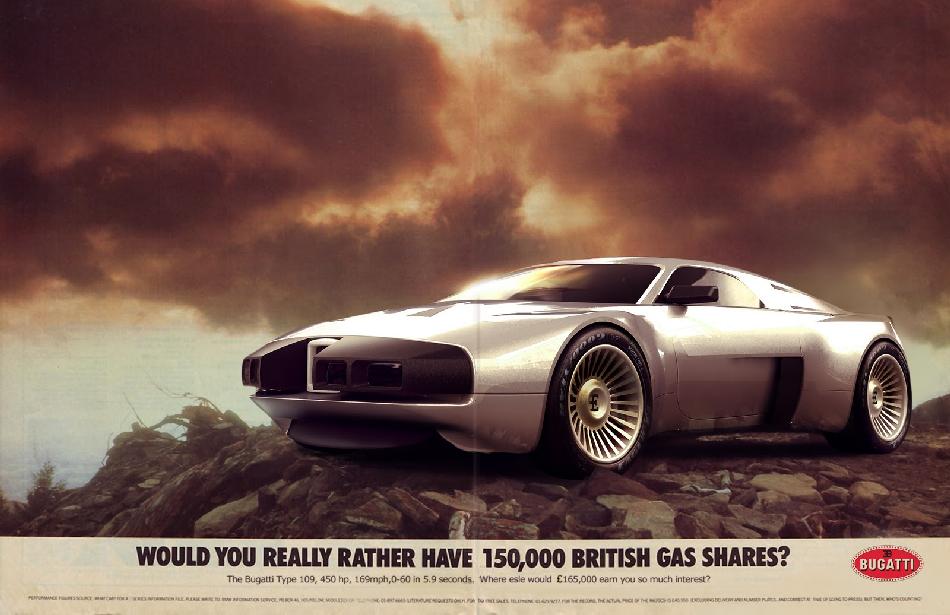 Some of the design process is shown in the sketches below.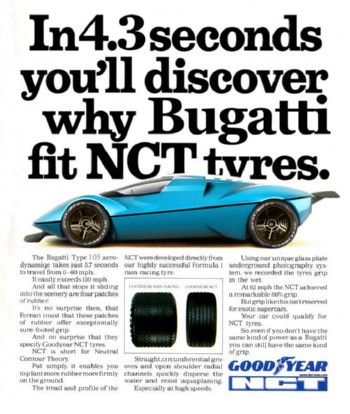 Apart from this, there is also an earlier design, supposedly from the seventies, the type 105 Aerodynamique, see the images below. Apparently there were more versions, as there are differences in many details.
You wonder why there are no details about engine or drive train?
Maybe that is because the cars never existed at all.
Neither one of them.
Not even a mock-up was built.
And the photographs and adverts, you may ask?
Ever heard of photoshop?
The entire design, all renderings, photographs and adverts were made quite recently, by Nikita Bridan
Search the Internet, you will find his blog, and even a book by him...
In fact, there are even far weirder designs which Nikita Bridan made, all "what ifs" about Bugattis, starting in 1941. His book (for as far as I can see from the description, I'm not going to buy it) is based on the "what if" situation that Jean Bugatti had not really died in 1939, but that he staged the accident, and lived in anonimity after that.
---
Back to the Bugatti revue
---
Vive La Marque !!