A virtual magazine for a true passion!

Editor: Jaap Horst
---
Volume 19, Issue 2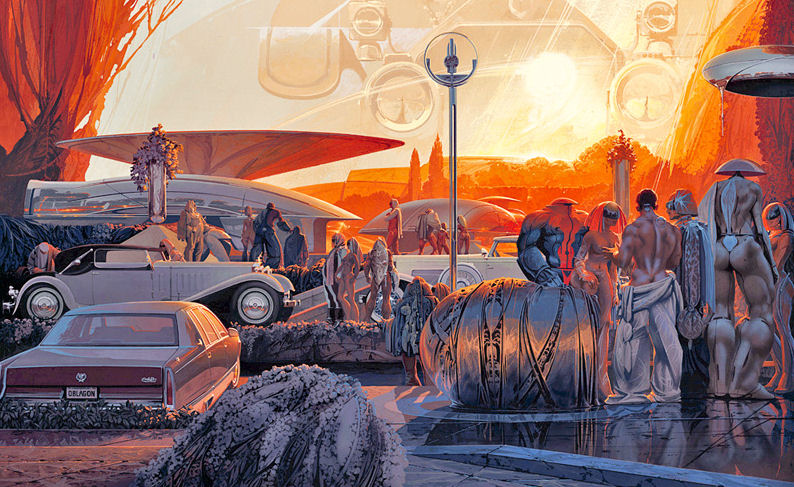 Syd Mead's Bugatti design
Jaap Horst
Since a long time I've been a fan of the futuristic designs of Syd Mead, many of them retro-futuristic by now. Of course there was an article about his designs in one of the Automobile Quarterly's specializing in Bugatti, so maybe that is the cause for my addiction. What attracts are not just the designs themselves, but also the tremendous detail to he scenery and people surrounding the cars. This shows very much in the drawing above, made for Pebble Beach 2000; even the people are futuristic! Nice detail of course the very accurately drawn Royale.
Recently I found something quite interesting, a Syd Mead design (below) for a Bugatti from 1957, predating the Exner design by almost a decade! Quite different from the Exner, of course, though the razor-edges and some other details are somehow similar. The windscreen continuing into the roof is even very modern, used in production cars only very recently. Would have been interesting to realise this design!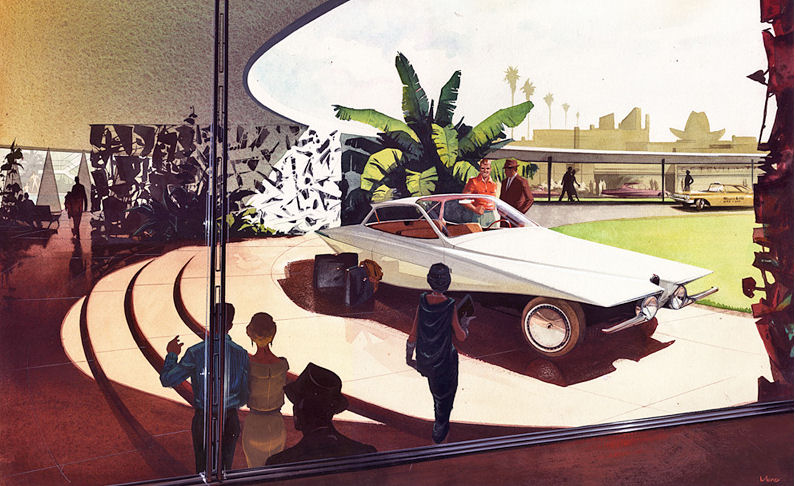 However, I was surprised while watching the movie Elysium, famous for the Bugatti space ship used by the "bad guy", that the design for the Elysium world itself (below) but also of many details, were based on designs by Syd Mead!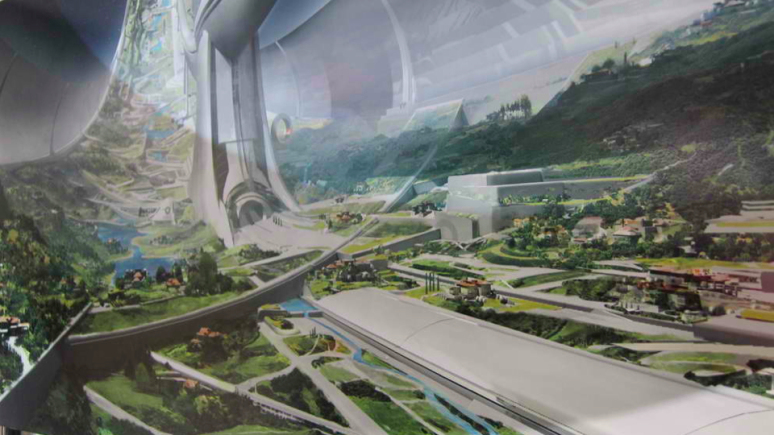 Below a series of designs by the genius Syd Mead!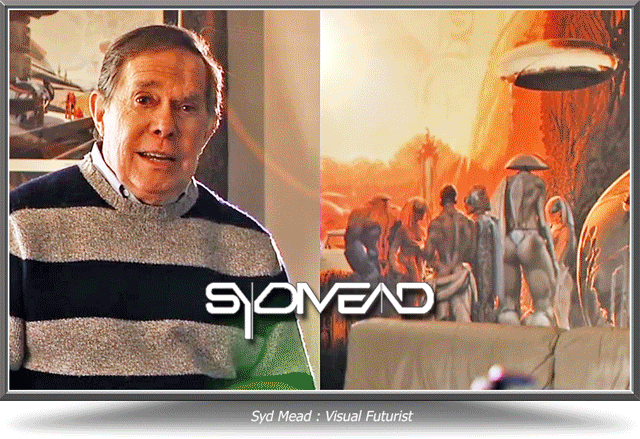 Much more info and a complete biography on the official website: sydmead.com . You will also find the dates and venues for a series of exhibitions where his work is shown (in the USA only, for as far as I know).
---
Back to the Bugatti revue
---
Vive La Marque !!