A virtual magazine for a true passion!

Editor: Jaap Horst
---
Volume 18, Issue 1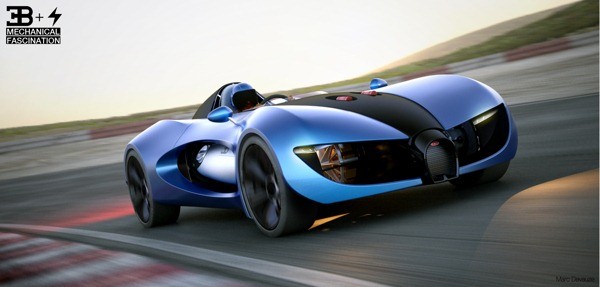 Bugatti TypeZero
Designed by Marc Devauze
Holger Wittich
It's never a bad idea to look to the past for inspiration, just as long as you don't forget the needs and wants of the future when doing so.
French designer Marc Devauze looked at Bugatti's glorious past and chose the brand's most successful racecar ever, the 1920's Type 35 that won over 1,000 races including the Grand Prix World Championship as well as the famed Targa Florio, for inspiration in creating his award winning TypeZero Concept.
The TypeZero is a study for a single-seater, electric powered "hypercar". It was designed to feature four in-wheel electric motors fed by detachable Lithium-Air batteries located on either side of the driver.
Other highlights include the minimalistic interior that Devauze says is constructed "like an old race car with an enveloping bucket seat stretched through the car".
---
Back to the Bugatti revue
---
Vive La Marque !!