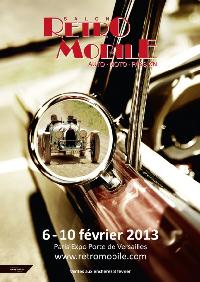 A virtual magazine for a true passion!

Editor: Jaap Horst
---
Volume 18, Issue 1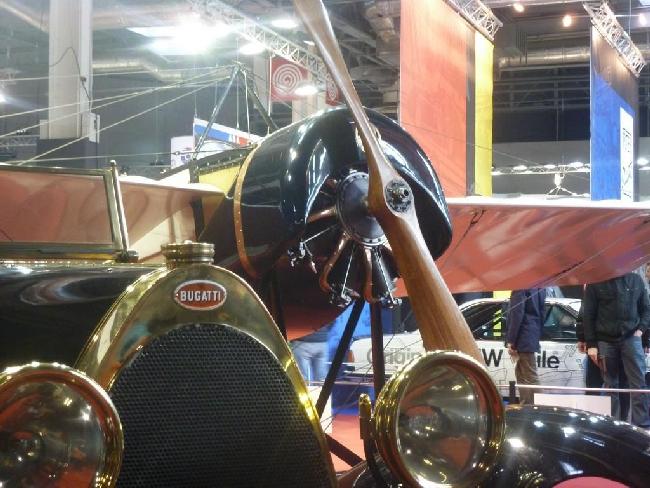 Retromobile 2013
Jaap Horst
Click on a picture for an enlargement. Big pictures open in a separate window.
This year was the first time since ages that I went on the Saturday. A bit more relaxing on the road to Paris, as there was less trafic around Antwerp and Lille, and even a bit of snow just north of Paris did not really slow me down. Even the Périférique seemed relatively quiet, until we got close to the "Porte de Versailles" exit, which was quite clogged with traffic, all heading for Retromobile.... I didn't really feel like sitting quietly waiting, so I took the next exit (less clogged) and through the smallest of back streets (thanks to an earlier voyage to Paris I still have a map) arrived at the entrance of the roof parking on the south side of the Périférique, with only 5 cars in front of me...
Inside, it was more crowded than on a friday, but in the end it turned out to be not at all that bad. Where I usually meet a lot of people from the Dutch Bugatti club, this time I met with nobody, except for those who were "working" on a stand.... Another drawback was, that the Artcurial auction cars were already being moved away, and not all of the Bugattis were present anymore.
In a strike of good luck, I was successful in searching for something special, more about this in another article in this issue of the Bugatti Revue.
Of the non-Bugattis, the most interesting to me (and shown in this article) was a collection of Lambert's, and quite a few Helica's, probably most of the production was here on show.
The voyage back was a lot easier than the year before, though there was a bit of snow, north of Antwerp.
As usual, this is a mainly pictorial report of the Retromobile show, focussing on all Bugattis, as well as one or two other cars
The show already started outside, with two transport means which could not be much more different. Below, the 1829 Marc Seguin locomotive, with a special drive system, and a novelty for me, a huge ventilator used to blow air into the burning chamber.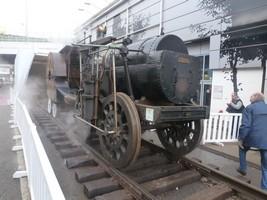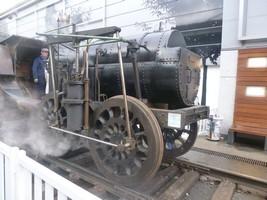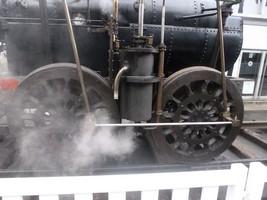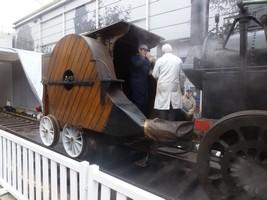 And, below, a Mirage yet fighter which was on auction. You could probably go faster with the locomotive, as the airplane had no engine...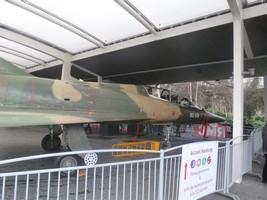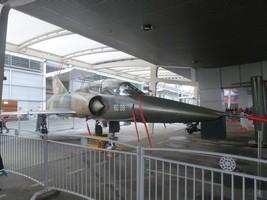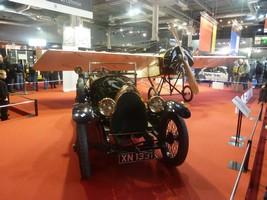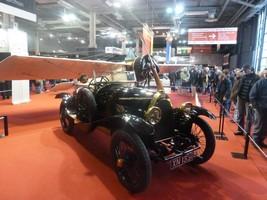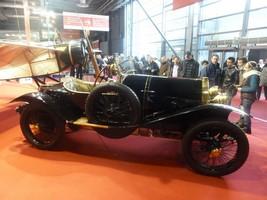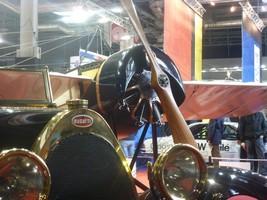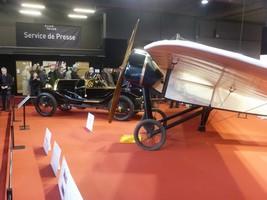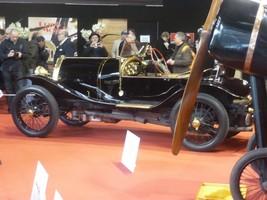 The most advertised Bugatti to be shown at Retro, Black Bess, on loan from the Louwman museum. Shown alongside the recreation of a Morane-Saulnier Type H, which Roland Garros, first owner of the 5-liter Bugatti, used to cross the Mediterranean in 1913.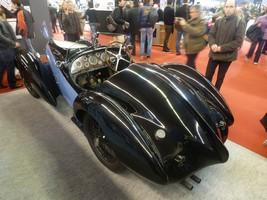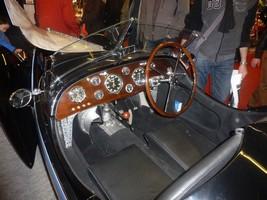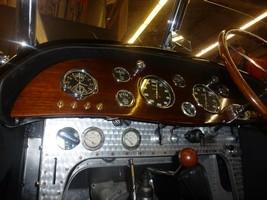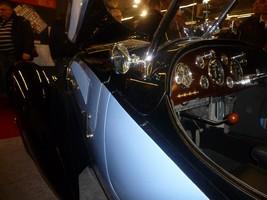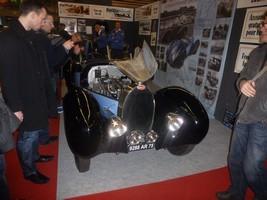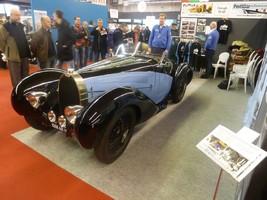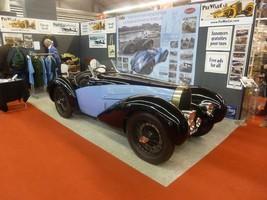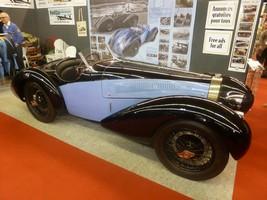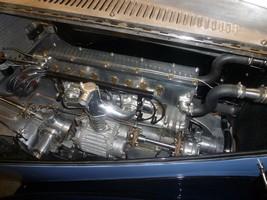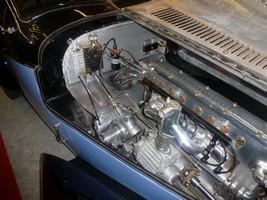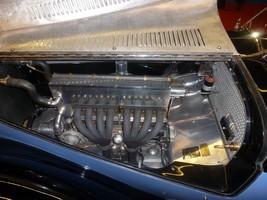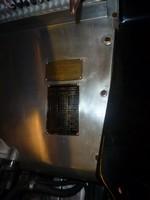 Another very special car, Henrik Schou-Nielsen's Type 51/38 roadster, with a very beautiful body by an unknown Carrossier, the car is a T51, with type 38 engine. This can be seen behind the dashboard, where the T51's dashboard is still located. I must have been communicating with Henrik for over 15 years now, when Jakob Munkhammar, Henrik and myself discussed about who would be the first to own a Bugatti, this was the first time that we actually met,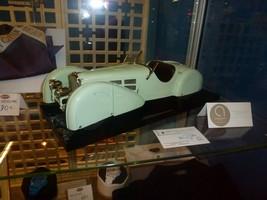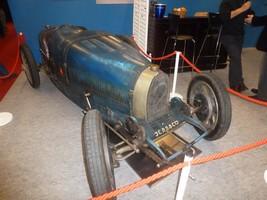 Bugattis at the French Bugatti club, Luc Slijpen's T35, and a 1:8 scale T57SC built by Sean McKenna.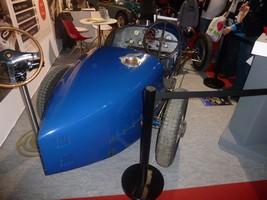 Not everything in Paris is as nice as it seems though, this T35B is a Pur Sang replica, but they are at least being honest about it!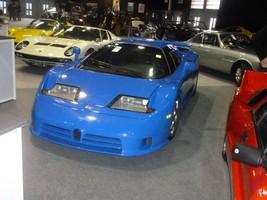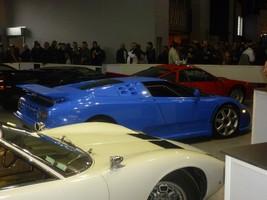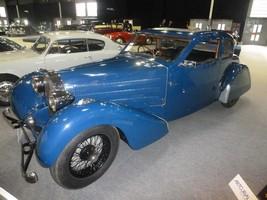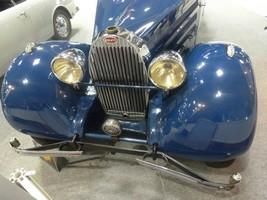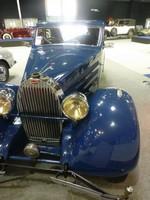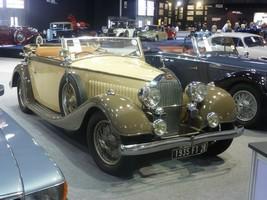 Three cars from the Artcurial auction, an EB110 and a T57 Ventoux and a T57 Cabriolet Van Vooren, all sold at the auction, for prices of about half a million each.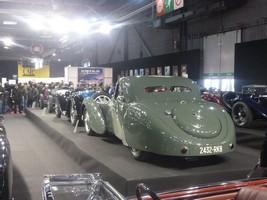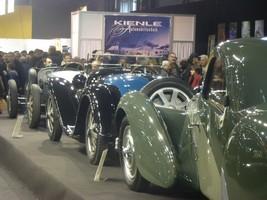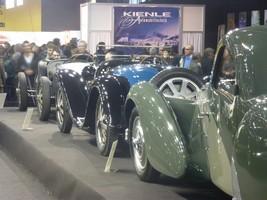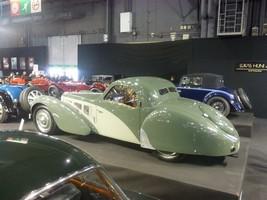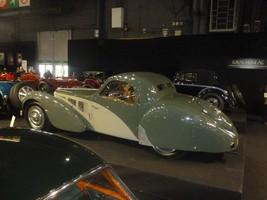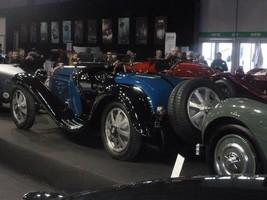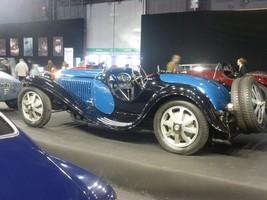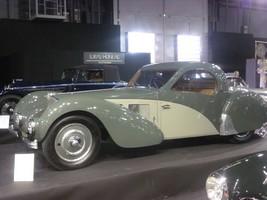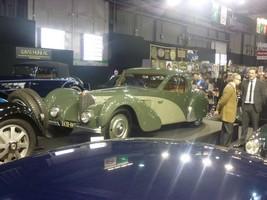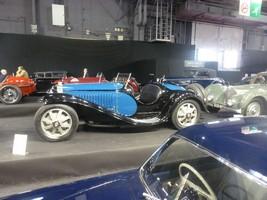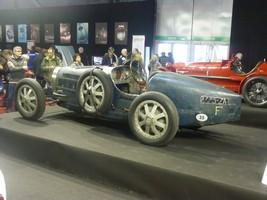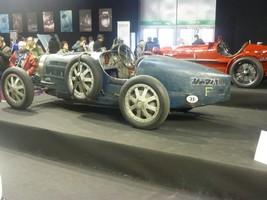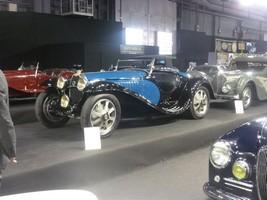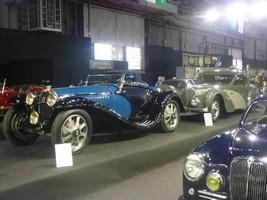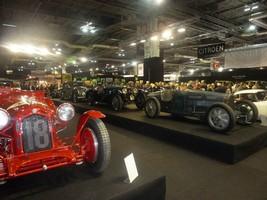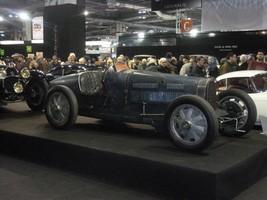 Lukas Huni had a Bugatti traffic jam on show, with a T57S Atalante, a T55 Roadster and a T35B/51 with nice patina.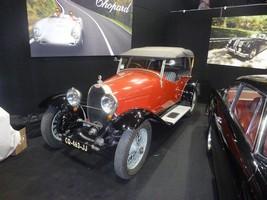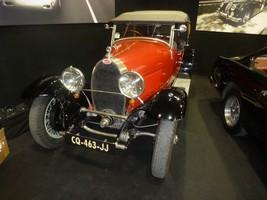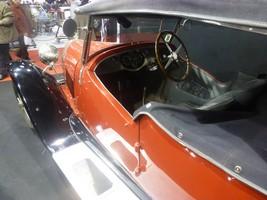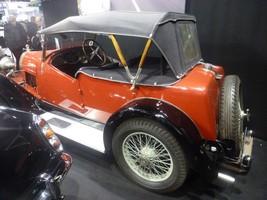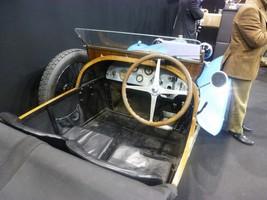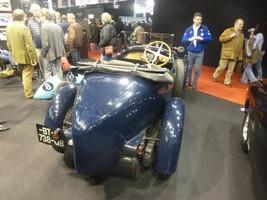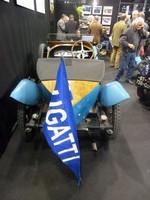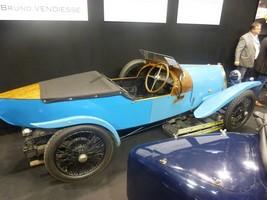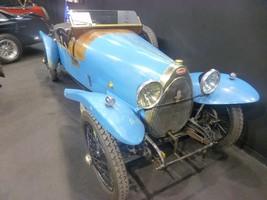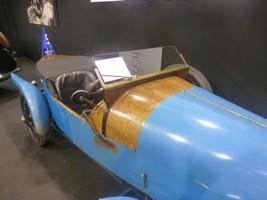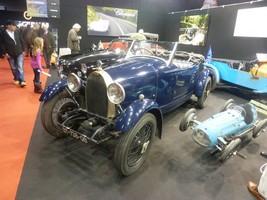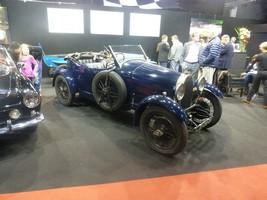 At Jaap Braam Ruben / Bruno Vendiesse's stand a T40 Cabriolet and a T40 GS, as well as a T22 Crossley Brescia, ex Bernhard Simon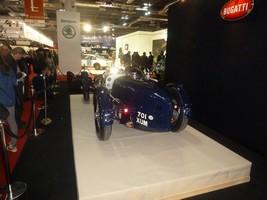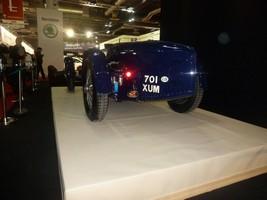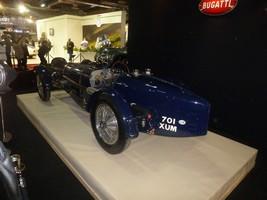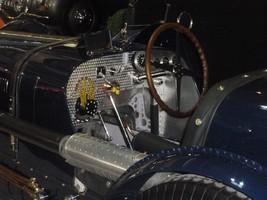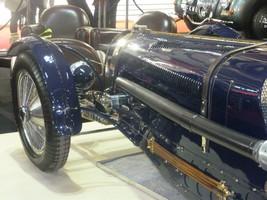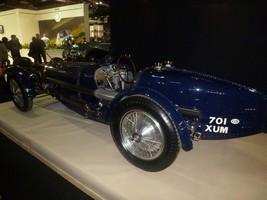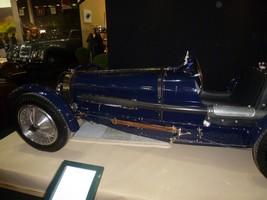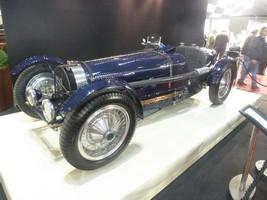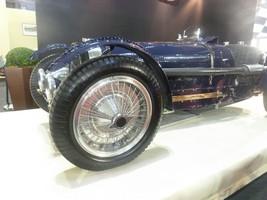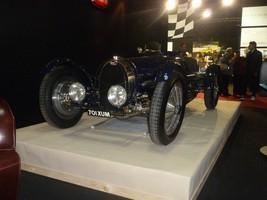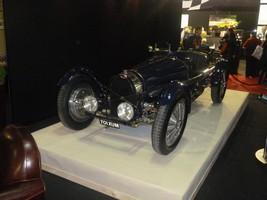 A rare sight, one of few T59's, this is 59121 which was acquired a few years ago by Thomas Bscher, and now on the poorly lit stand of Bugatti SAS. A very beautiful car, difficult to see because of the poor quality of the photograhs.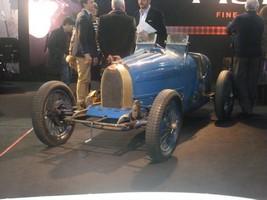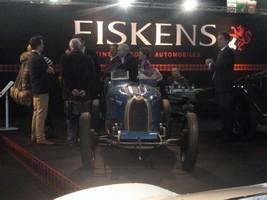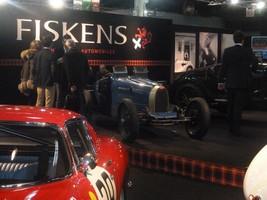 Fisken's showed a nice T37A, while Hall & Hall showed the famous T57 Torpedo #57300, below.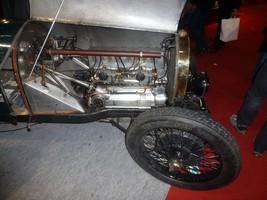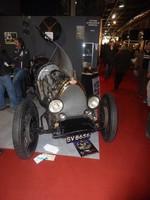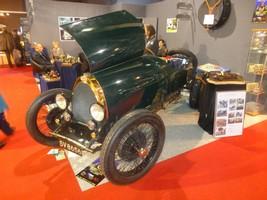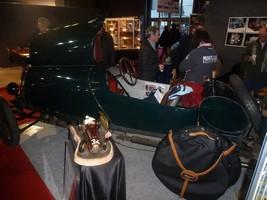 At Pur Sang Argentina's stand there was this very nice Type 30, which is (was?) owned by Michel Bugatti. Also shown on the stand a new line of leather articles, the Caroline Bugatti Collection!
It seems that the Bugatti family now works closer together with the Argentian "Look alike" builders, than with the Molsheim VW-Bugatti factory. Maybe they find that the Argentinians better preserve the spirit and feel of the original Bugattis than the Germans.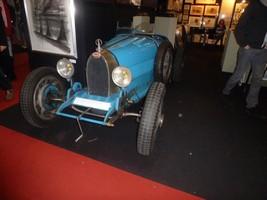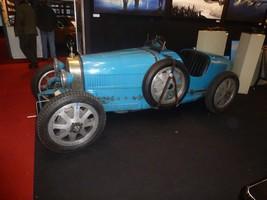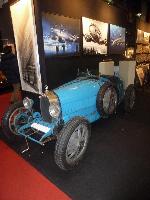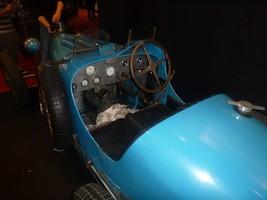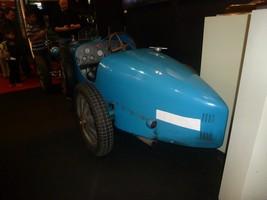 T35 on the stand where they usually only have artwork for sale.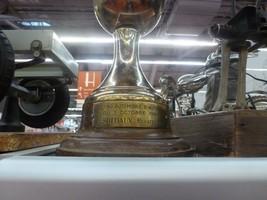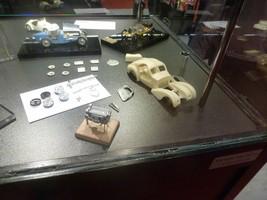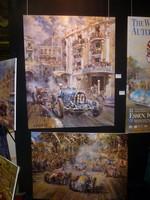 Some other Bugatti items, like this prize, given to Sottiaux for his 1st place in a Bugatti 1500, for the Autumn Meeting of October 3, 1926. On the middle photo Alain Boissou, master modeler,'s next project, the T57SC Atlantic. On the right, one of the Bugatti Artworks on show, this one "Monaco" by Alfredo de la Maria.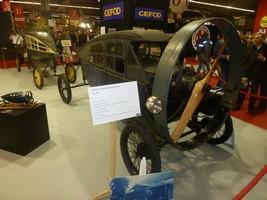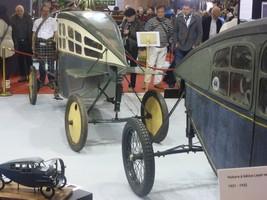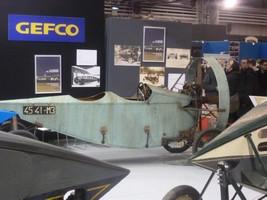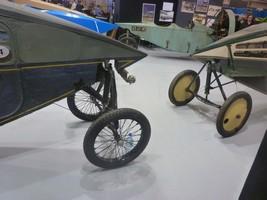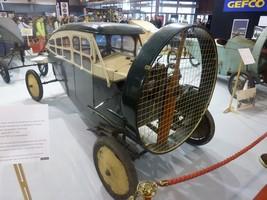 A display of many Helica's, as designed by Leyat. The propeller drive and airplane-like build was a nice idea, but never really catched on, only a few dozen or so were made. Probably because of practical reason's, I can't imagine any of these cars to really climb a steep grade of 10% or so...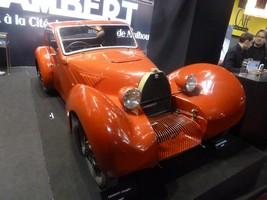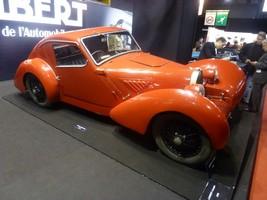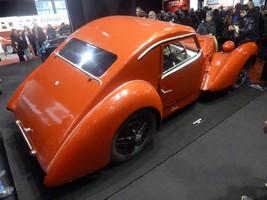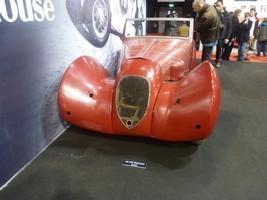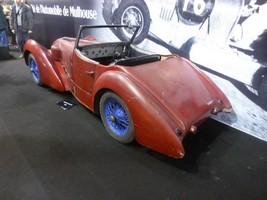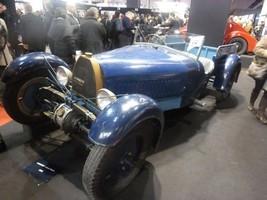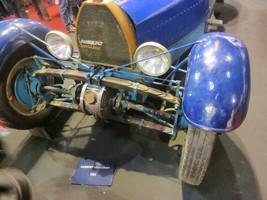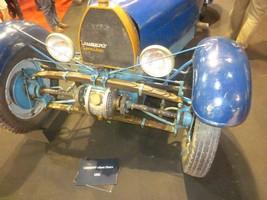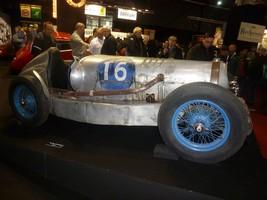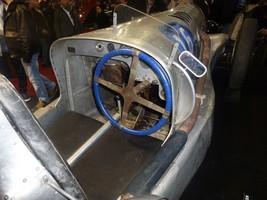 A collection of Lambert's, as never shown before together. The small coupé has an air of Bugatti over it, a compliment for Bugatti, as these Lambert's are from the late 1940's, early 1950's.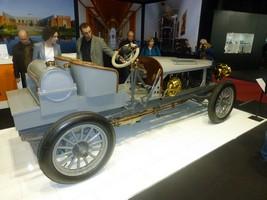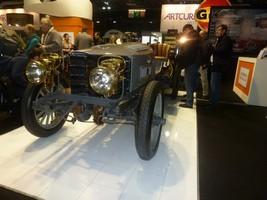 The Louwman museum, already showing Black Bess at Retromobile, also had it's own stand, with various cars, the most impressive is the famous Spyker 60HP from 1903, being the first automobile with 4-wheel drive (with one engine), 4 wheel brakes and 6 cylinder engine.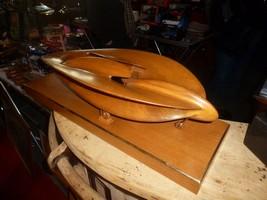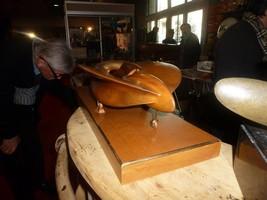 Sometimes there is something really weird, like this quite large model of a very aerodynamic shape, an airplane, possibly even a windtunnel model. Have a close look, it is really unlike every airplane I have seen (and I have seen some strange designs!), the propeller is hidden somewhere in the middle. It probably was never realised, and if so, did it fly???
For those of you who want to know the chassis numbers of the Bugattis, Christian Anicet put them all together, they are the following:
T18 Black Bess 1913 (474) XN 1331 (GB)
T22 Brescia Crossley 1923 (CM 1614)
T30 Sport (BC 118) SV 8656 (GB),
T35 Grand Prix 1925 (4449) 35 AAA 59 (F)
T35B R Grand Prix (PS) BR-613-NT (F)
T51/35C Grand Prix 1931 (51128) 9775-ZA1 (F)
T37A Sport 1927 (37283)
T35/38A Roadster (unknown) 9288 AR 75 (F)
T40 GS 1928 (40681) BT-738-QB (F)
T40 Cabriolet 1927 (40445) CQ-463-JJ (F)
T49 Berline 1931 (49380)
T49 Berline by Van Vooren 1933 (49414)
T51/35C Grand Prix 1931 (51128)
T55 Roadster 1932 (55213) 74 GL (F)
T57 Torpedo 1934 (57300)
T57SC Atalante 1937 (57511) 2432-RK8 (F)
T57C Atalante 1937 (57570) CD-606-FW (F)
T57C Cabriolet by Van Vooren (57274) 1935 FT 2B (F)
T57C Ventoux 1935 (57452/57308) 158 ER 2B (F)
T59 Grand Prix 1933 (59121) 701 XUM
---
Back to the Bugatti revue
---
Vive La Marque !!