A virtual magazine for a true passion!

Editor: Jaap Horst
---
Volume 17, Issue 2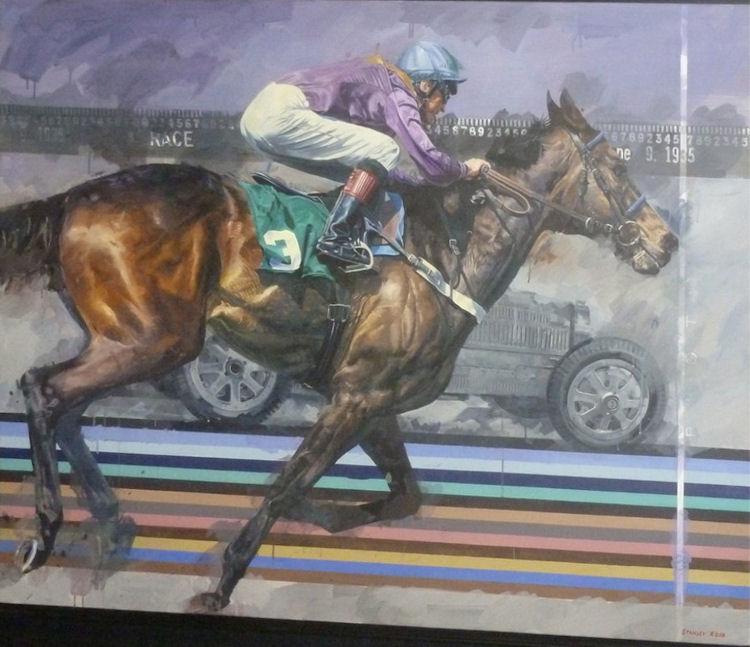 Bugatti Art at Retromobile 2012
Jaap Horst
At Retromobile each year there is a vast collection of automotive art. This year it seemed to be even more, with a large "Galerie des Artistes". In this article a collection of Bugatti oriented art, some beautiful, some original or special, some ...

In this article I'll just show you some of these pieces, without much comments.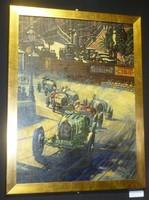 Barry Rowe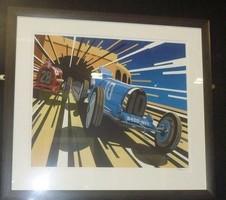 Hendrik Müller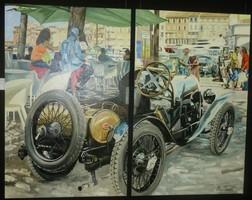 Paul Smith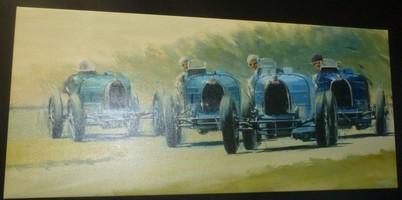 Klaus Wagger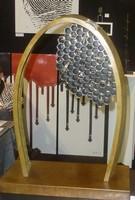 To "Bee" or not to "Bee", by Herve Nys.
The typical Bugatti honeycomb radiator taken too literally. Of course the Bees are small GP-Bugattis.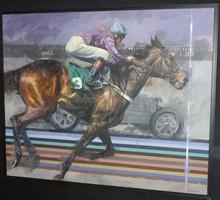 Stanley Rose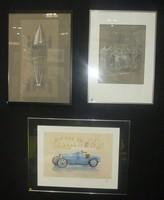 Xavier Lavictoire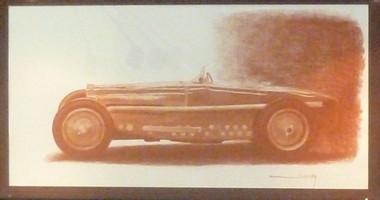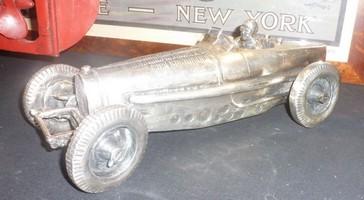 Painting and metal sculpture of Bugatti T59. Both by unknown artists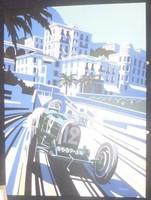 Tim Layzell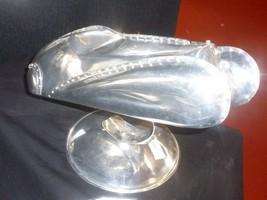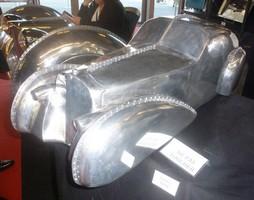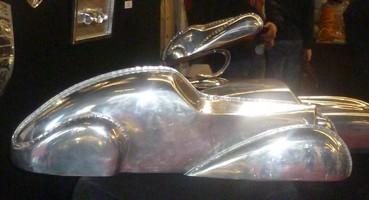 L'Art de la Forme, by Robert Covili. Metal sculptures, the Bugattis all inspired by the Bugatti Atlantic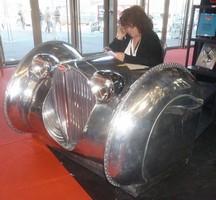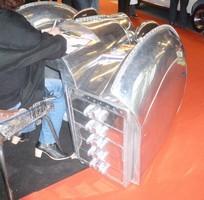 And what about this writing desk, also by Covili. The drawer handles are small T57S fronts.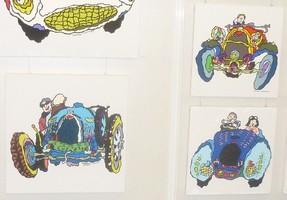 Todoroki Tomohiro
---
Back to the Bugatti revue
---
Vive La Marque !!