A virtual magazine for a true passion!

Editor: Jaap Horst
---
Volume 17, Issue 1

Bugattis at MECC 2012
Jaap Horst
Click on a picture for an enlargement. Big pictures open in a separate window.
Officially known as Interclassic & Topmobiel, this first classis car show of each year, is much better known as the MECC, after the convention centre in Maastricht were it is held. In fact, this is the best, and most prestigious car show in the Netherlands (getting better each year), where you will be able to find a wide array of classics, from the more down to earth affordable ones (usually in the Interclassics part), to the prestigous marques and of course Bugattis (in the Topmobiel part). This year the special theme was Mercedes Porsche, for pictures of those, you will have to look somewhere else though!
In the Interclassics part, there is always Jean Prick, famous son of even more famous Guillaume Prick, who organises a Bugatti stand, helped by many Bugattistes from the south of Holland and Belgium.
In the Topmobiel part, there was a Mille Miglia exhibition. Also there are the top-end classic car dealers, like Jaap Braam Ruben (the Netherlands) and Bruno Vendiesse (Lille northern France), now also accompanied by Belgian Erwin Beerens, showing the automobiles they have for sale!
This year, there were 4 Bugattis on the Jean Prick stand, plus something different, but with Bugatti connection: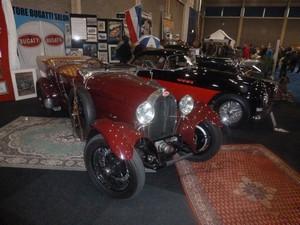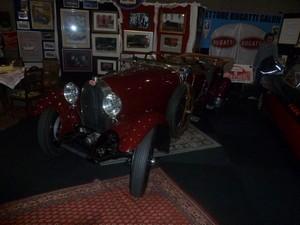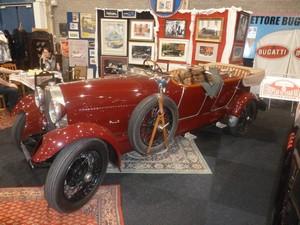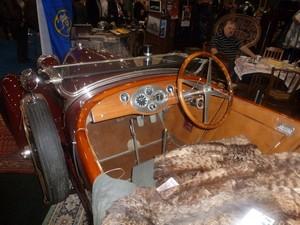 A beautiful Type 44 Dual Cowl Pheaton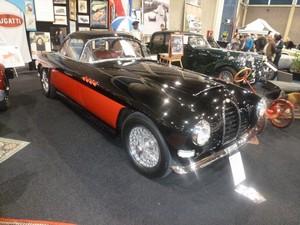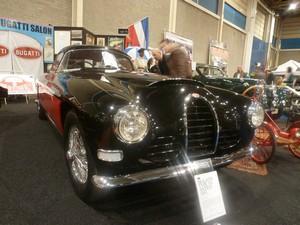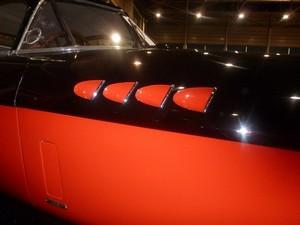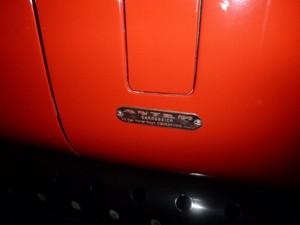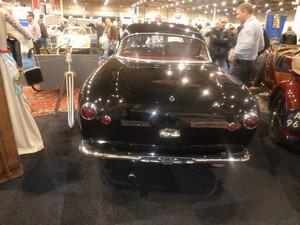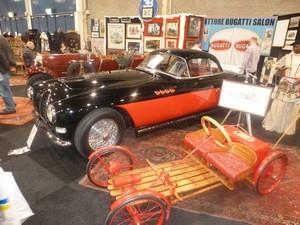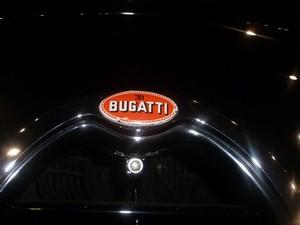 The T44 could not be more different than this Type 101, chassis 101504 with modern coachwork by Van Antem of Paris. It is equipped with a tiny Bugatti badge, approximately half the normal size.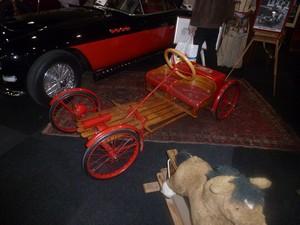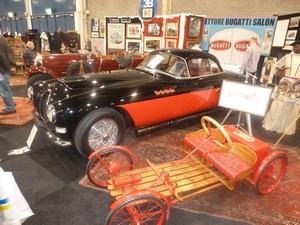 Auto Red Bug, an electric "car" which Ettore Bugatti bought (some pictures of him and his children in it are known) and which may have inspired him to make the Type 56.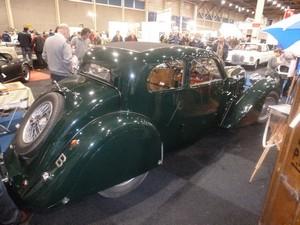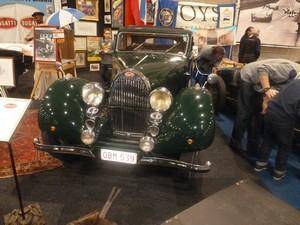 Jean Prick's own Type 57 Ventoux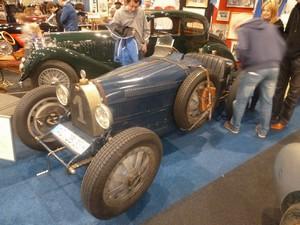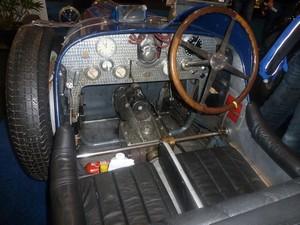 One Type 35B on Jean Prick's stand, apparently a replica.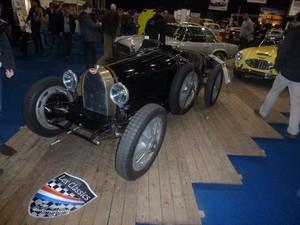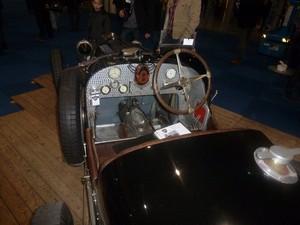 The last Bugatti in the Interclassics part, a replica T35B on a dealer's stand. Chassis number: "4706"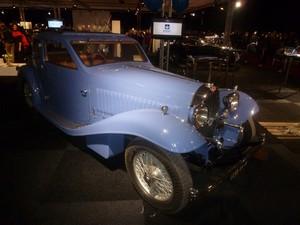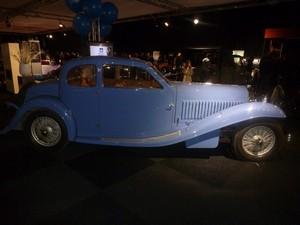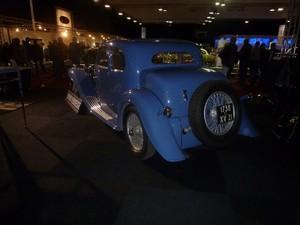 The first Bugatti I photographed in the Topmobiel part, is this T57 Ventoux, offered by Bruno Vendiesse.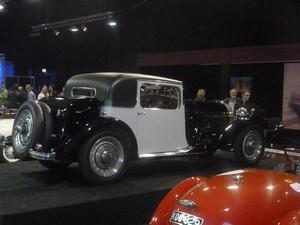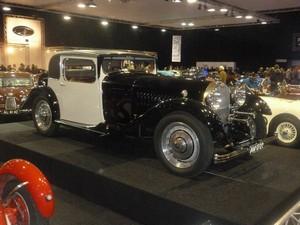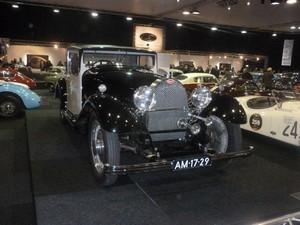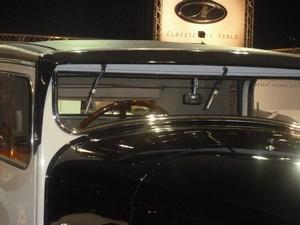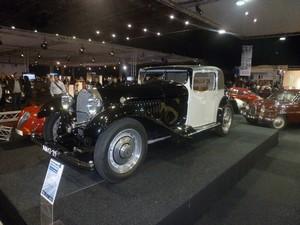 Jaap Braam Ruben (outside Holland known as "Jack", which avoids the pronounciation confusion in English which also bothers me sometimes, shows this very beautiful Type 50 Million Guiet Coupe which I had not seen before. Impressive!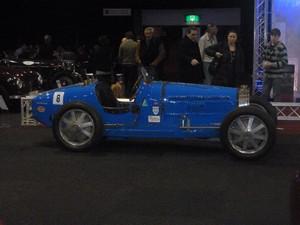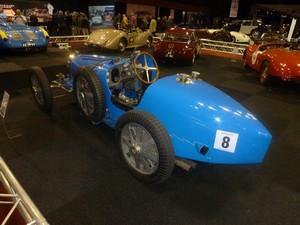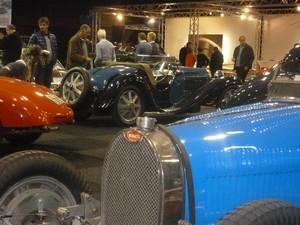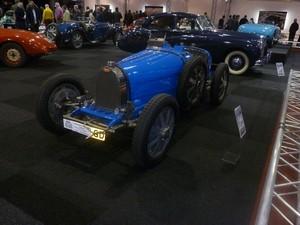 A well known Type 51, that of Michel Oprey. Last year it was on a restorer's stand, who was just finishing it.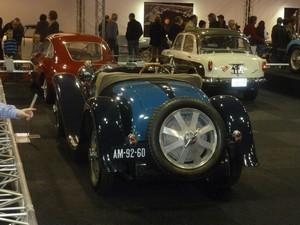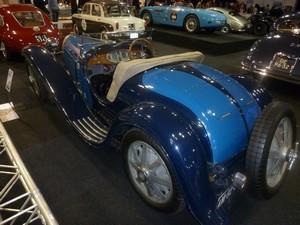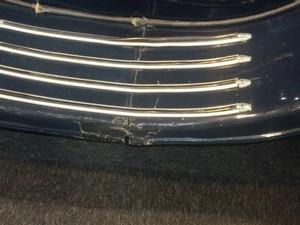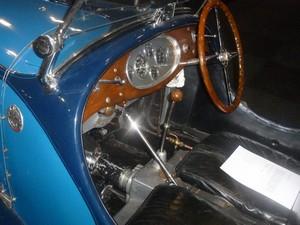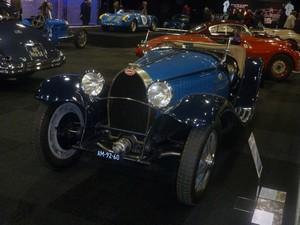 Well known Type 55 (#55208), shown on various occasions this last decade. Somebody really should do some repairs on those fenders, the car is like this for a long time now!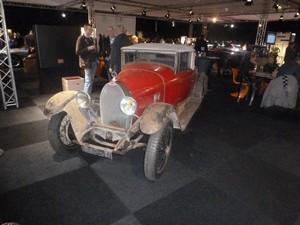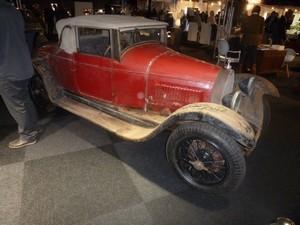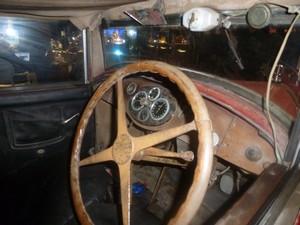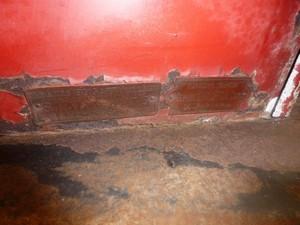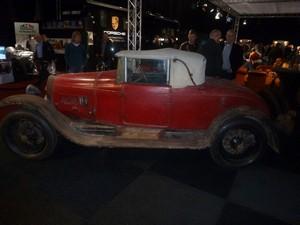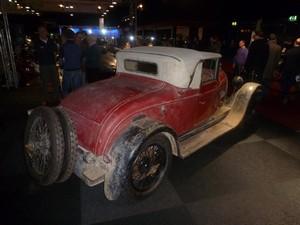 Very original Type 40, apparently it was put in a garage in France in the early fifties, and came out only recently! Body by Widerkehr of Colmar.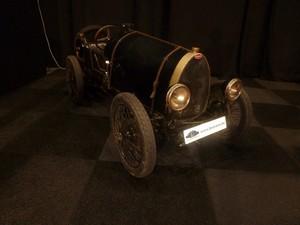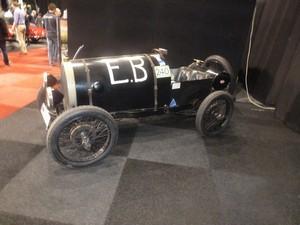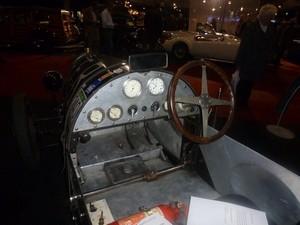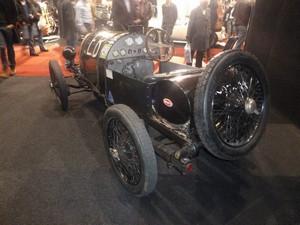 Bugatti Brescia, on offer by Erwin Beerens. As quick as his, Kjeld Jessen said, and nice-looking.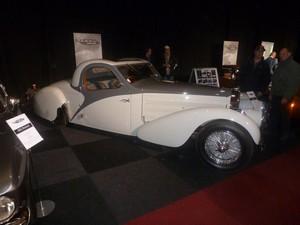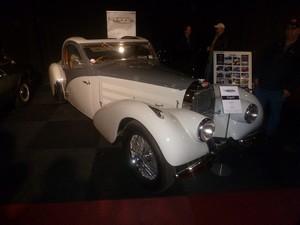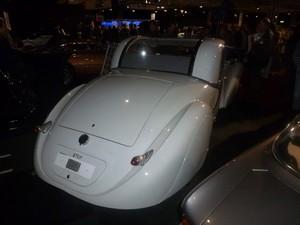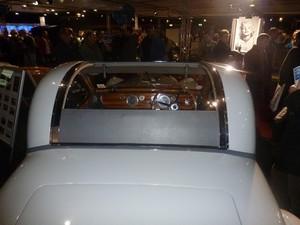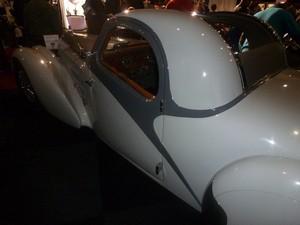 As-new Type 57C Atalante. #57641.
---
Back to the Bugatti revue
---
Vive La Marque !!