A virtual magazine for a true passion!

Editor: Jaap Horst
---
Volume 17, Issue 1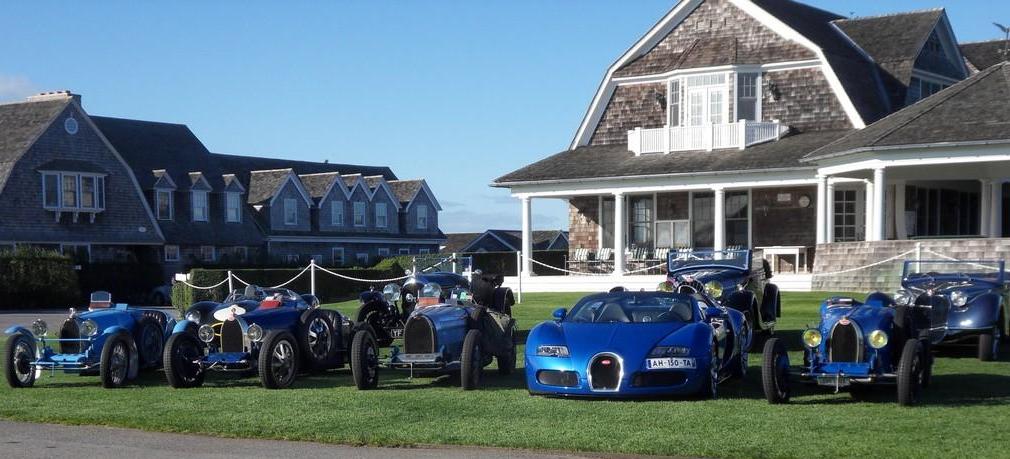 The American Bugatti Club Hamptons Rallye
Text and photographs by Noah Vale
(photo of Noah Vale by Michel Brogard)
The ABC held its first ever New York Metropolitan Area Rallye during the weekend of October 21-23, 2011 on the eastern end of Long Island. About 60 members of the club and their friends arrived with 22 Bugattis including a Veyron and a Pur Sang from Argentina, plus a vintage Bentley and a D-Type Jaguar. The occasion was blessed with beautiful, mild weather that could not have been better.
For those unfamiliar with Long Island: it is shaped like a fish, with its nose almost nudging Manhattan to the west and extending approximately 150 miles ENE into the Atlantic Ocean. The eastern end looks a little like two tail fins, known as the North and South Forks.
The rallye consisted of a welcoming dinner in Southampton on Thursday, October 20, a photo shoot and send-off from the Meadow Club there Friday morning, and a 103 mile drive on the North Fork. The North Fork roads chosen for the occasion are mostly rural and picturesque, passing miles of vineyards and skirting the beautiful Long Island Sound coastline out to Orient Point, the easternmost tip of the North Fork. The route then returned to Southampton by way of Shelter Island, which sits between the North and South Forks, including short ferry rides to and from Shelter Island. On the Saturday the 22nd, the rallye went eastward from Southampton through Bridgehampton and East Hampton to Montauk Point, the easternmost tip of Long Island, a round trip of about 95 miles.
Most of the Bugattis behaved and performed beautifully, and the Rallye was deemed a tremendous success by those lucky enough to have attended.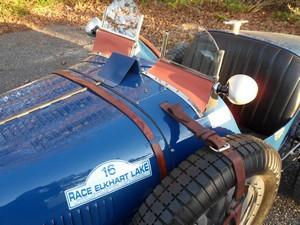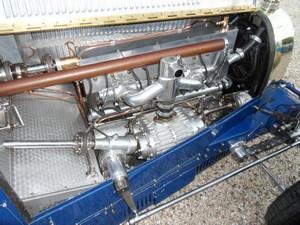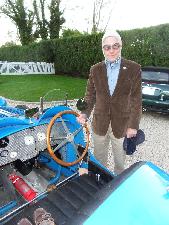 Left picture: 4631, middle picture: engine of the Pur Sang replica, right picture: Noah Vale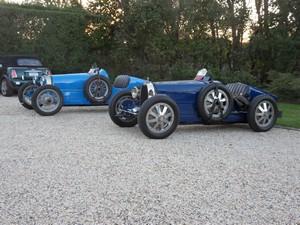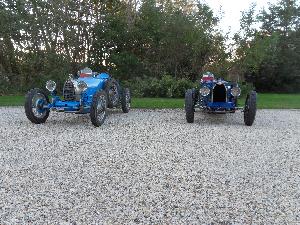 The Pur Sang, and in light blue with the wire wheels: 37264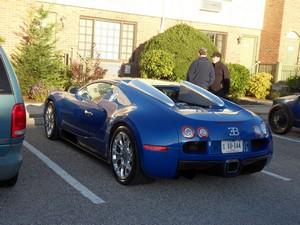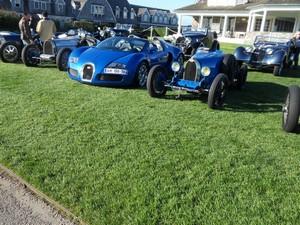 A veyron, and another overview of Bugattis present.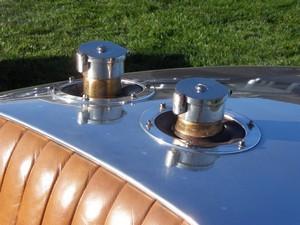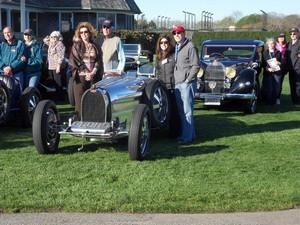 35A/51, ex-Dr. Peter Williamson, Chassis 4654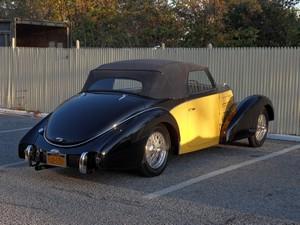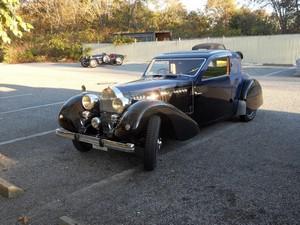 Type 57, left: 57785, right: 57469
---
Back to the Bugatti revue
---
Vive La Marque !!