A virtual magazine for a true passion!

Editor: Jaap Horst
---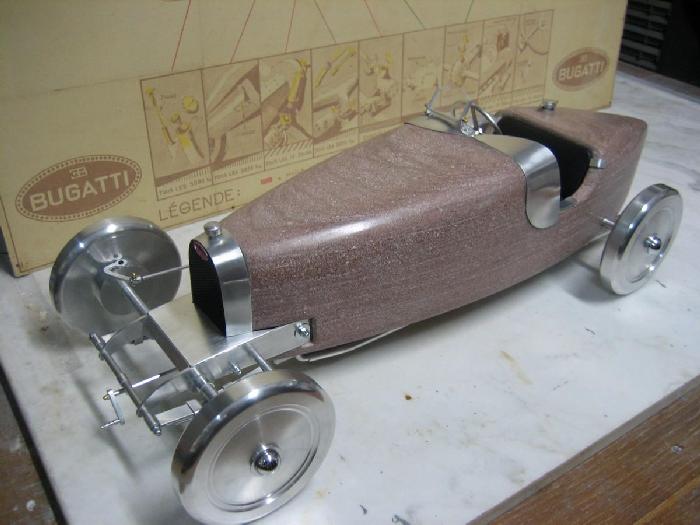 Volume 16, Issue 3
Combining modelism and art: CÚdric Frey
You may remember the stone GP Bugatti that was shown at Retromobile at the beginning of this year? CÚdric Frey from Molsheim is an artist, and built something similar, yet different. CÚdric thinks of himself as an amateur, not a professional, though his work looks very professional to me!
He is a fan of Bugatti models scale 1.8 in metal, and made the Bugatti 35b in stone and aluminium. The Bugatti is 68cm long and 25 kg in weight.
CÚdric also moulds Bugatti models in clay, see lower down the page
He will now make the Bugatti 32 (tank) in stone and in metal in the 1.8 scale. , and searches other Bugattis models to build in the 1.8 scale!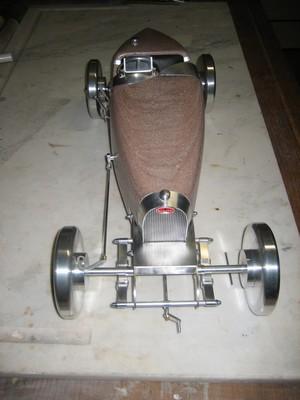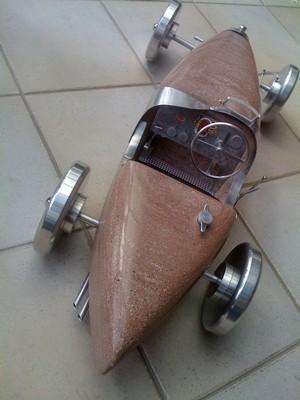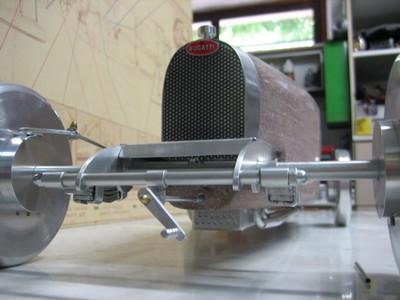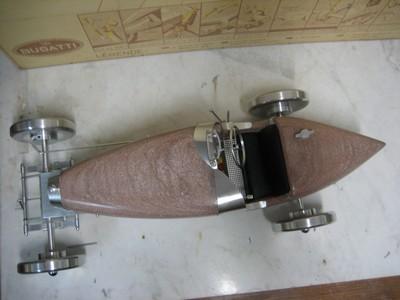 Below: some more of Cedric's fantastic artwork. The elephant may be familiar to you, it was shown at the last festival in Molsheim.
---
Back to the Bugatti revue
---
Vive La Marque !!