A virtual magazine for a true passion!

Editor: Jaap Horst
---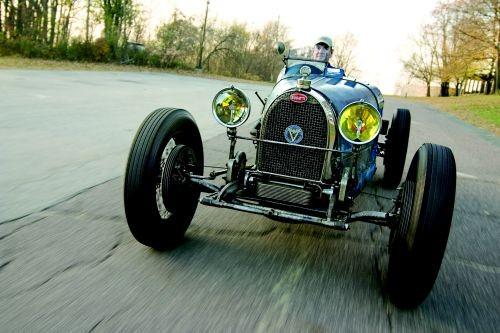 Volume 16, Issue 3
The AWOL Egg
How a Ford-powered 1931 Bugatti T-37 went underground for four decades
Craig Fitzgerald / Jim Donnelly
You may be shocked to read this, but owning a Bugatti isn't exactly like owning, say, a Ford Maverick. Tracking down information on who may have been the original owner of said Maverick is not unlike trying to find the original owner of a water heater. But Bugattis are a bit different. Built by the handful, each Bugatti's every move is extensively tracked and recorded, and has been so since the cars were new.
But, occasionally, one falls through the cracks. This one did for 40 years.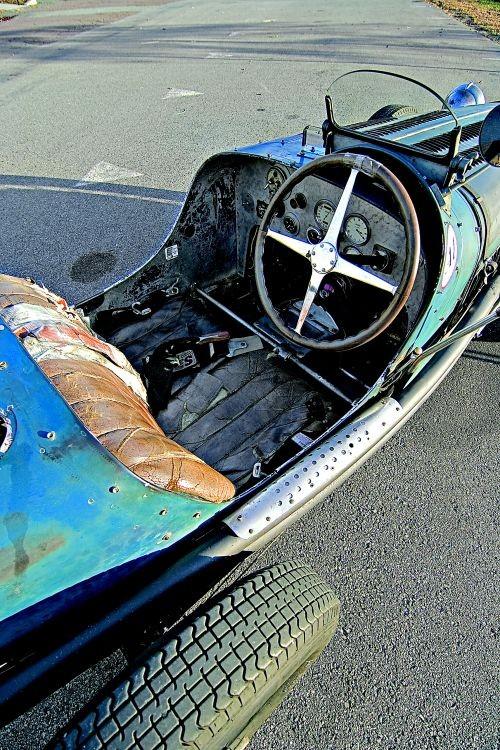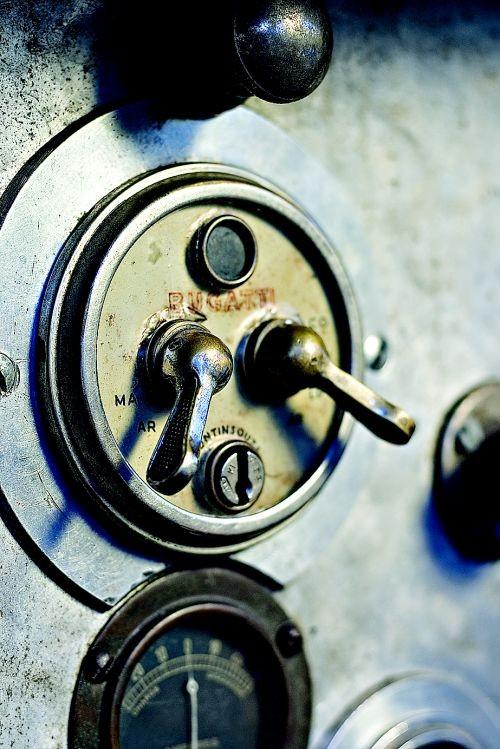 "I had been looking for this particular car for many years," says Sandy Leith, owner of chassis number 37387, the next-to-last T-37 produced by the factory. "The previous owner of nearly 40 years had not made his ownership of the car known to anyone, until he decided to sell it. He contacted Bill Milliken (of Watkins Glen fame) who contacted (late American Bugatti Club Registrar) Andy Rheault, who then contacted me."
So how did Leith get to be so high on the list of people to be called when this car came up for sale, you may be asking yourself. "Growing up around Bugattis, and knowing several of the Boston area ARCA members, I was fascinated by the Bugattis and specials of the ARCA," he says. "The late Ted Robertson, associate ARCA member and the first president of the SCCA, was always delighted in my interest in finding lost Bugattis, and he challenged me to find [this one]."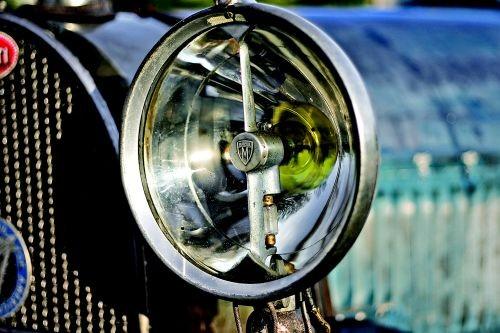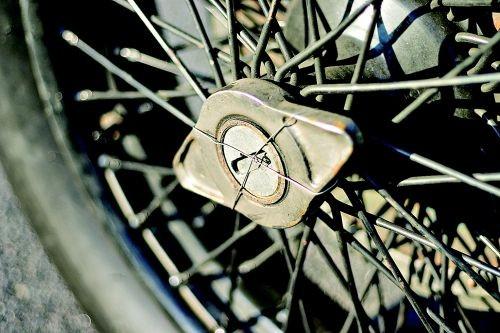 Leith knows these cars inside and out. Today, Leith is registrar of the American Bugatti Club. This 1931 T-37 was his holy grail, because it had been missing from the registry and was the subject of much speculation. It had been famously known as "The Scrambling Egg" when it had been raced in the pre-war ARCA days. The original engine--no. 289--was removed by George Rand, and it had been replaced with the current Ford Model B engine in 1935. (See "Caruso's Number Six" separate story.)
Around 1940, this particular car went underground, and it had been absent from the ABC's register until 1993, when the owner finally decided to sell it. It took Leith until 1995, after about 18 months of negotiation, to finally get the car home from Buffalo, New York, where it had resided for four decades.
Even after he purchased the car, Leith had trouble nailing down the final specifics about the car's history, until he was running errands in the car--yes, "errands." In a vintage race car. How cool!--in his hometown of Dedham, Massachusetts. "The editor of the local newspaper stopped me to ask about he car," he says. "While we were talking, a young family walked by and the mother--Susan Howard--said to her son, 'Look, there's a Bugatti, just like your grandfather's.'" As the registrar and a Bugatti historian, Leith doggedly tracks down every lead on every Bugatti he hears about, but he figured this one would turn out to be another of the air-cooled variety.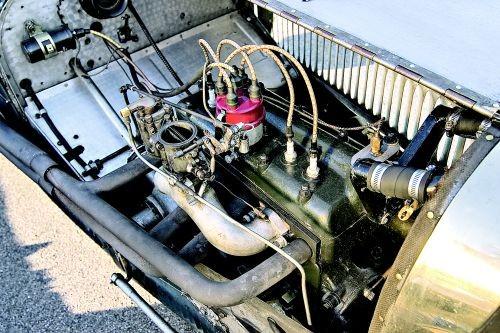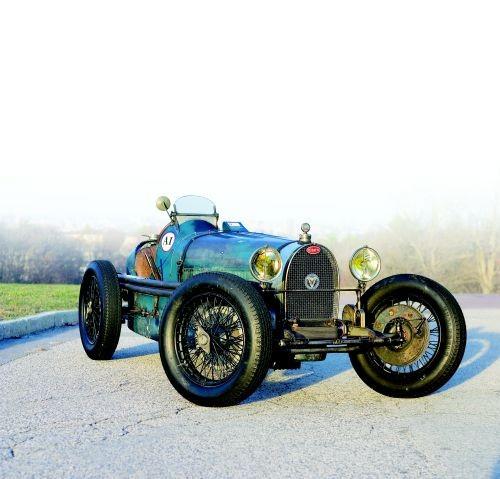 Imagine the shock when he eventually spoke to the grandfather--Joe Hunsiker--and found out that Hunsiker's uncle, Elwood Lufkin, was the car's original owner, and purchased this very car after a tour of the Bugatti factory in 1931. At age 16, Hunsiker himself owned the car when he was a sophomore at the prestigious Hotchkiss School. Leith casually mentioned that the car was later owned by one Frederic Borsodi, who was the last previous owner of the car, and had been killed in an air crash in 1945. "Fred Borsodi was a friend of mine at Yale!" Hunsiker shouted. "He owned my car?"
When Leith finally assumed ownership, "It was more or less in its present condition," he says. By concours-restored, trailer-queen standards, chassis number 37387 is pretty rough. Tape holds the cracked leather together on the seats, the original paint has worn through to the bare aluminum in places, and racing scars pock its blue surface.
I climbed into the passenger seat--which is really only one thigh's-width from being the driver's seat--and got myself strapped in for the ride. "Those safety belts are there for more than just complying with the law," Leith laughed as he touched the starter button. As he did, I felt the ring gear on the flywheel zing the sole of my work boot. This wasn't going to be an ordinary ride.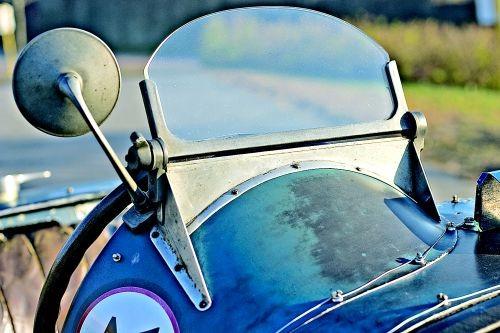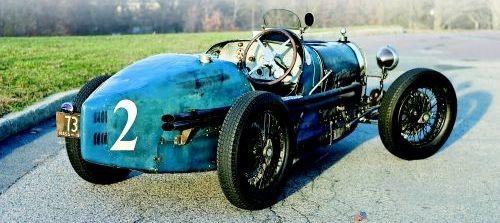 Ettore Bugatti may have famously dissed rival W.O. Bentley for building "the world's fastest trucks," but a quick trip through potholed residential streets in a T-37 is like riding in the drum of a cement mixer: If you're not being jounced out of your seat, your neck is whipsawed by cornering inputs that the driver strong-arms into the tiller. At the risk of offending our fairer readers, a Grand Prix Bugatti is truly a man's car, driven by daredevils, masochists and those deaf in at least one ear. It's like a Tilt-a-Whirl on speed.
The bark from the exhaust sets dogs and car alarms off as we make our way through some of the most elite neighborhoods eastern Massachusetts has to offer. After Leith makes a pass in the Scrambling Egg, no doubt the residents are questioning their decision to move into a house so close to the Larz Anderson Auto Museum. I hung out a bit from the passenger side to get some wide-angle shots out over the hood and the front wheel, and the rear tire grazed my shoulder, leaving a black stripe on my sweatshirt that I'll cherish forever. Zowie. Better sit still and enjoy the ride. We're bouncing around too much to take decent photos anyway.
A car like this is at home at full rip on a closed course, and that's what Leith bought it for in the first place. While others may have embarked on a full-blown, cost-no-object restoration, Leith chose instead to preserve the car exactly as he found it, and use it as it was intended. He's one of the organizers of the vintage Hunnewell Hill Climb in Wellesley, Massachusetts, and the car has competed in vintage racing events from Watkins Glen to Lime Rock.
Aside from a possible clutch replacement, Leith has no grand plans with the car, other than to simply drive and enjoy it as much as he possibly can. Owning the car has been "pure bliss," he says. "It is a delight to drive and race. We have an active Bugatti racing group in the U.S. and, invariably, I'll find the car parked amongst many 'concours' restored Grand Prix Bugattis. Every single time, my unrestored and tatty Bugatti draws the biggest crowd."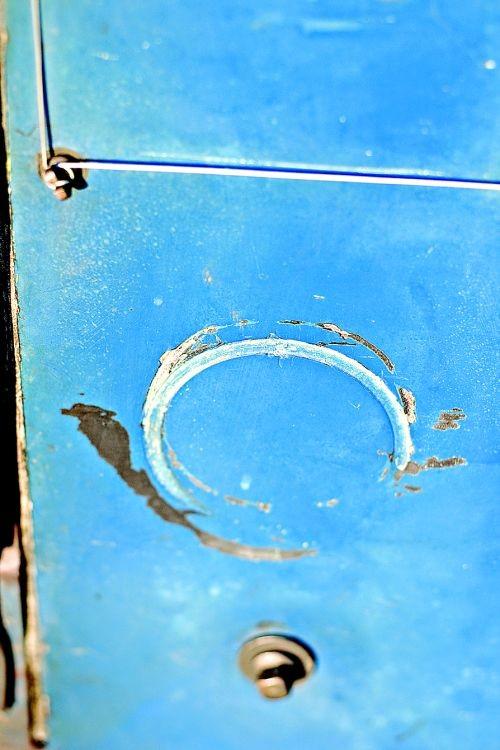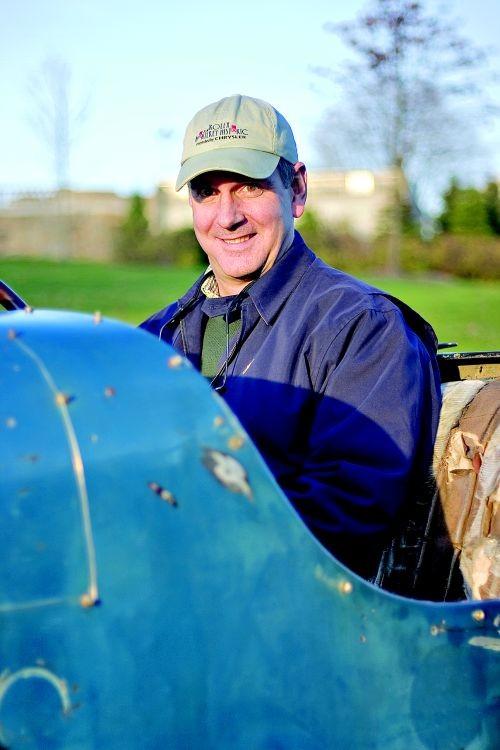 ---
Caruso's Number Six
Where do discarded Bugatti engines end up? In at least one case, between the frame rails of a car that was a top runner during the earliest days of Midget car racing, on scores of tiny ovals in the Northeast during the late 1930s. The engine out of this Type 37 ended up in the homebuilt Midget owned by Mike Caruso, who, as longtime family friend Tommy Caruso (no relation) of Tyngsboro, Massachusetts, told us, owned a garage in Hicksville, New York, in the thick of what would become a jammed Long Island suburb. He also owned a salvage yard that specialized in foreign cars, including Bugattis, from which this engine apparently came, Tommy told us.
Mike Caruso's son, Mike Caruso Jr., of Las Vegas, Nevada, told us that his father raced eight times weekly with the Bugatti, employing drivers like Ernie Gesell, Johnny Duncan and Honey Purick, the last of whom bought the Bugatti and was later killed in it. "My dad was a builder of race cars from about 1925. He came to this country when he was two years old, and when he was in his teens, his stepfather took him to the races at Sheepshead Bay, and he just loved it," Mike Caruso Jr. told us. Johnny Duncan would win the East Coast championship for four-cylinder Midgets with the Bugatti, he said.
So his car could accommodate it, Caruso milled down the crankcase bottom, removed the oil pan and fitted a home-hewn dry-sump lubrication system with external pump, along with fitting a prominent bulge on the hood so the overhead camshaft would clear it. His son said the Bugatti-powered Midget was a dominant car on the Northeast circuit, which boasted tracks including Freeport Stadium on Long Island and New Jersey's deadly Nutley Velodrome, until the 110-cu.in., four-cylinder DOHC Offenhauser came into widespread use around 1940. The elder Caruso later gained fame as a top Offy mechanic.
Mike Jr. told us of meeting Argentine racing historian Dr. Vicente Alvarez, who told him that on a trip to France, he visited the Bugatti factory at Molsheim and found a framed photo of the Caruso Midget on Ettore Bugatti's onetime desk.
Feature Article from Hemmings Sports & Exotic Car
March, 2007
---
Back to the Bugatti revue
---
Vive La Marque !!