A virtual magazine for a true passion!

Editor: Jaap Horst
---

Volume 16, Issue 2
François Dallegret's Bugattis
By Jaap Horst
François Dallegret was a Bugatti anthusiast, as well as a graphical artist. He was mentioned in the book: "The Art of Bugatti: Mullin Automotive Museum" by Richard Adatto, Julius Kruta & Christina Japp, as previous owner of one of the Bugattis now in the Mullin museum. Dallegret drew a lot of very extreme automobiles in the 1960's, many of which show obvious similarities with the Bugatti Royale. Many of his designs are in fact the Bugatti Royale, taken to it's extreme, an approach that was later also executed by Francois Chevalier in his book Le petit Bugattiste Illustré from 2004.
Above his 'SUPER LION' car, drawn in France, 1963. Below a series of other drawings by his hand.







Capricorne, 1962

The last one in this series, "Super Sportscar" very much looks like an extreme version of the Bugatti Type 59! Including the piano wire wheels. Note that many of the other designs have Royale-type wheels.
That Dallegret was a Bugattiste himself, is shown in the car that he owned: this Bugatti Type 57 Carosserie Gangloff 1935, Chassis No 57338 Moteur No 237. He sold the Bugatti to Fritz Schlumpf in 1963.
The pictures below show François Dallegret in 1962 with the Comtesse de Boigne, Ettore Bugatti's daughter, at the Château d'Ermenonville inspecting le Patron's Coupe Napoleon Royale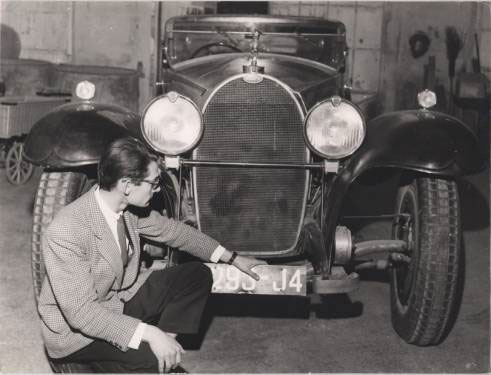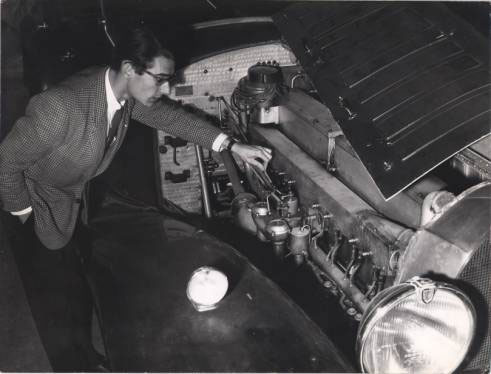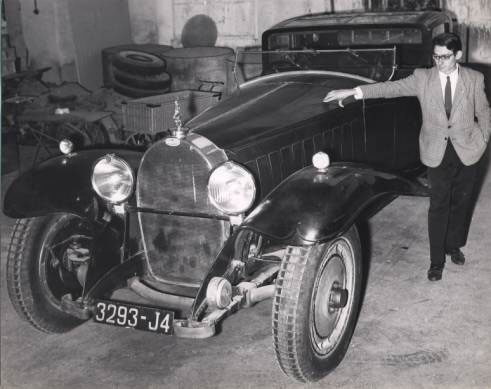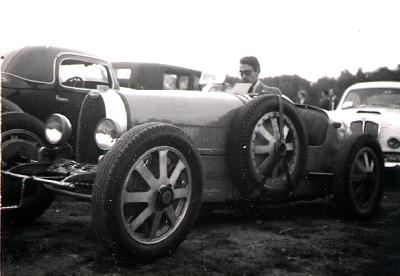 Above, Francois Dallegret trying on a GP Bugatti at a Bugatti Rally in France in 1962, which he visited together with Michel Dovaz, his Lancia is in the rear of the picture.

Below, one of the designs by Francois Chevalier. His drawing style is very different from Dallegret's. In Chevalier's book there are a few designs that come closer to the ones by Dallegret.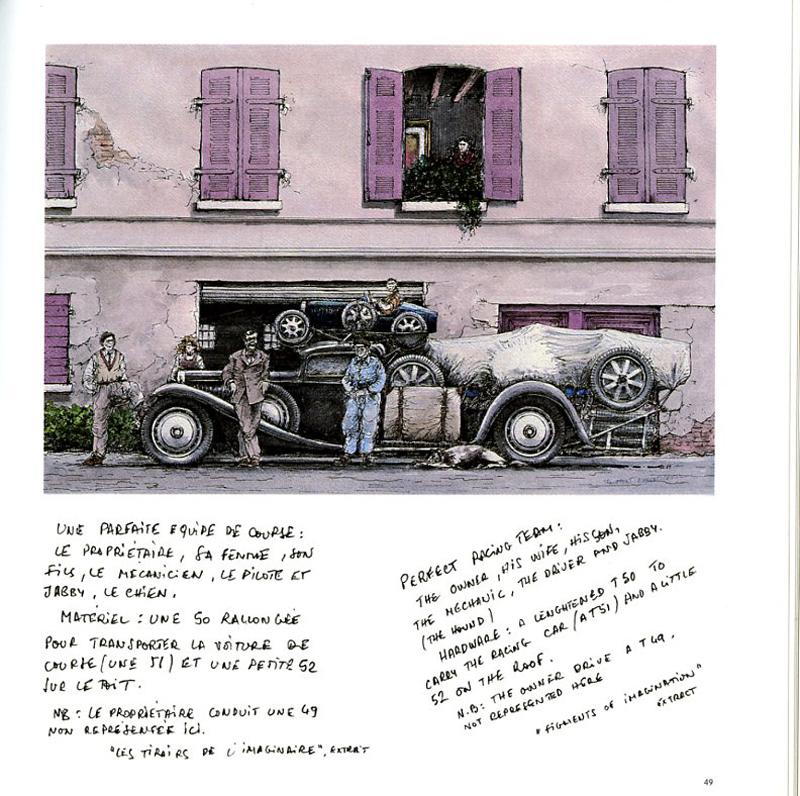 The info for this article was taken mainly from www.arteria.ca More of Dallegret's drawings can be found there.
---
Back to the Bugatti revue
---
Vive La Marque !!