A virtual magazine for a true passion!

Editor: Jaap Horst
---
Volume 15, Issue 3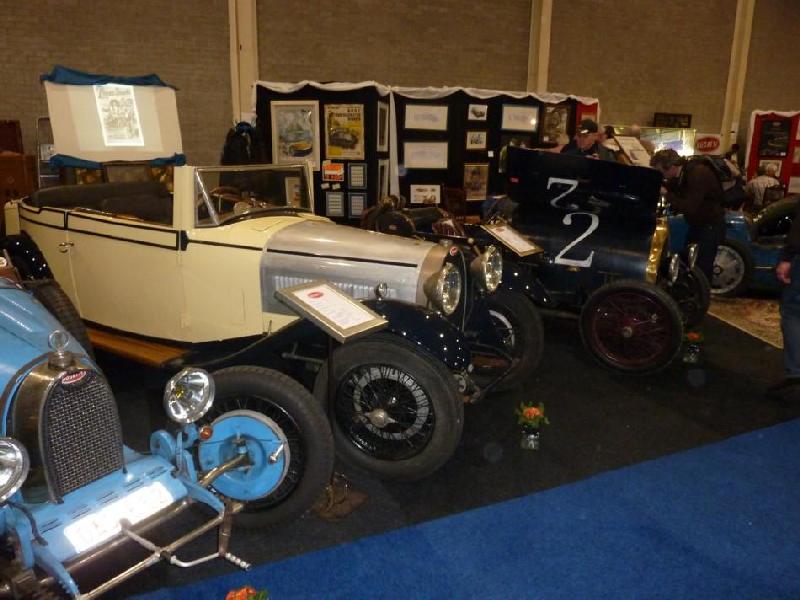 Bugattis at MECC 2011
Jaap Horst
Click on a picture for an enlargement. Big pictures open in a separate window.
Officially known as Interclassic & Topmobiel, this first classis car show of each year, is much better known as the MECC, after the convention centre in Maastricht were it is held. In fact, this is the best, and most prestigious car show in the Netherlands, where you will be able to find a wide array of classics, from the more down to earth affordable ones, to the prestigous marques and of course Bugattis. This year the special theme was Mercedes Benz, for pictures of those, you will have to look somewhere else though!
For the 3 days of the event, there were 18,000 visitors, an increase of 17% over last's years number, which already was good!
The number of Bugattis would be relatively low though, if it weren't for Jean Prick, famous son of even more famous Guillaume Prick, who organises a Bugatti stand (see top photo), helped by many Bugattistes from the south of Holland and Belgium. the stand now had as many as 9 Bugattis.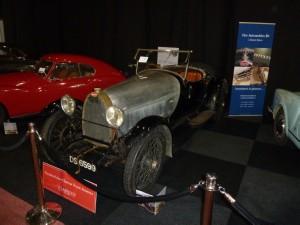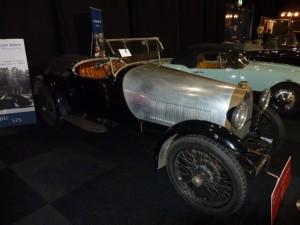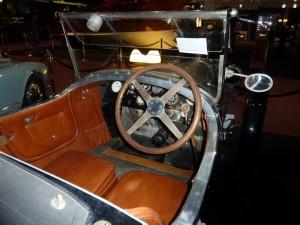 This Bugatti was not found on the stand of Jean Prick though, but on the stand of a famous Bugatti broker who lives in Maastricht: Jaap Braam Ruben.
This is a Type 30 Torpedo, with replica Lavocat & Marsaud body , chassis 4289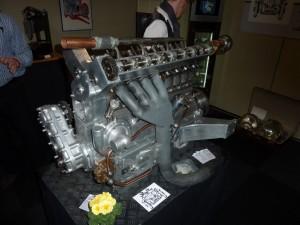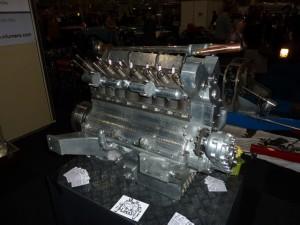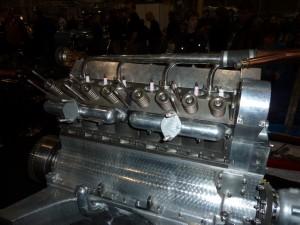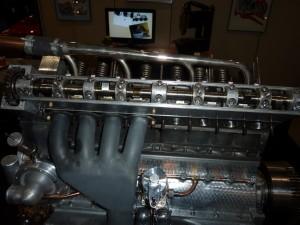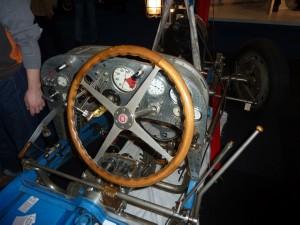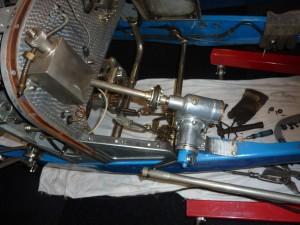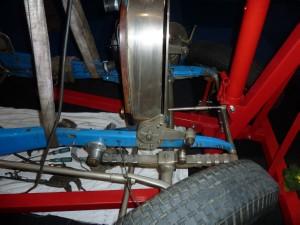 Type 51 being shown in repair. The hole in the left upper side of the crankcase is already repaired.
The photographs below were all taken on the Prick Bugatti stand. Apart from the cars, there is a load of ohotographs on the walls, drawings, books with photographs and a huge coffee table with a wild selection of Bugattistes and friends.
See all the pictures below, the cars are:
Type 13 Brescia #2442, Kjeld Jessen
Type 35 #4449, Luc Slijpen (Body removed), drew a lot of attention!!
Type 37 #37233. Prick Family
Type 37A #37286, Paul Engelen
Type 43 replica, inspired on the ex-Prick type 43
Type 44 #44705, Prick Family
Type 57 Atalante #57753, Frans van Haren
Type 57 C Coach 4-doors by Gangloff #57477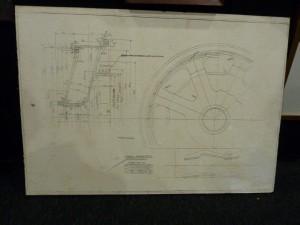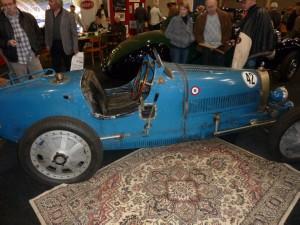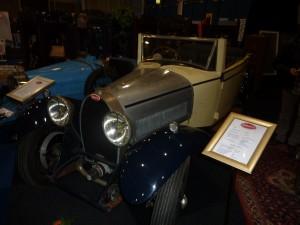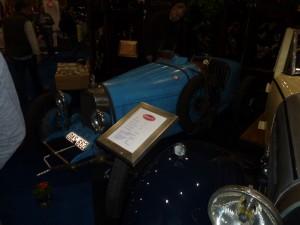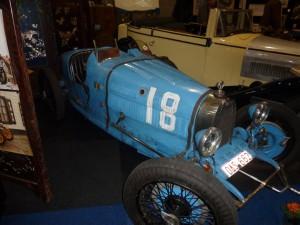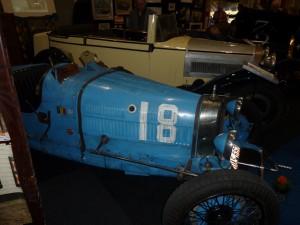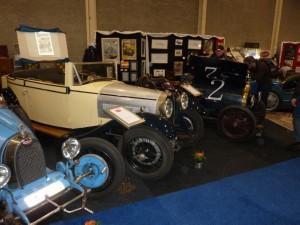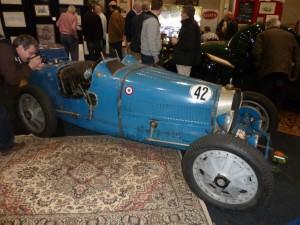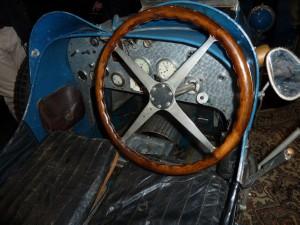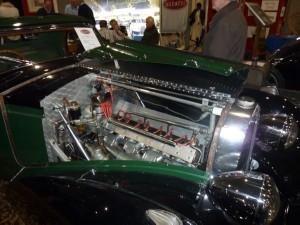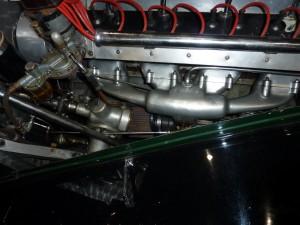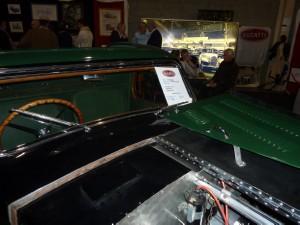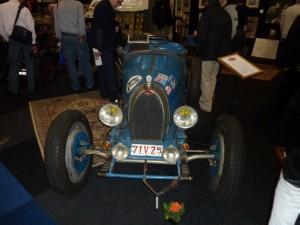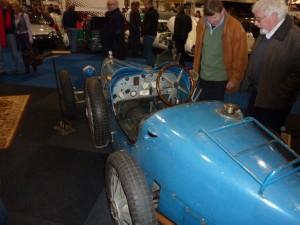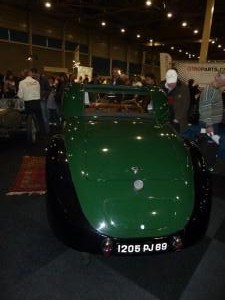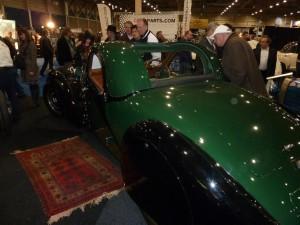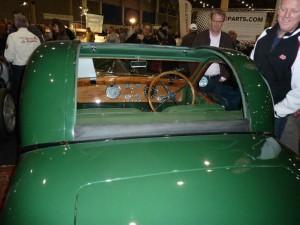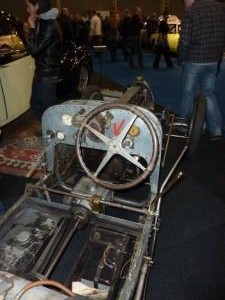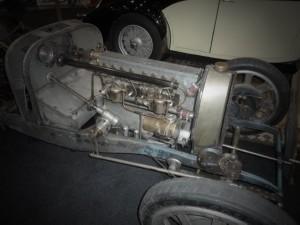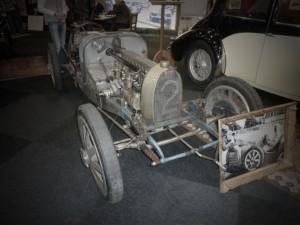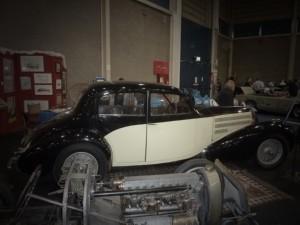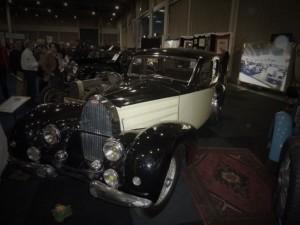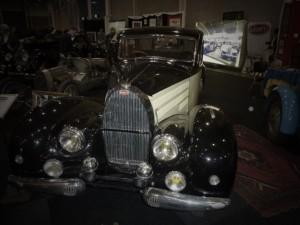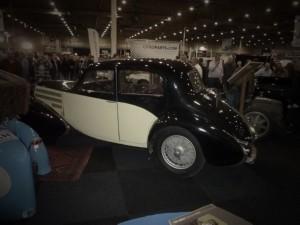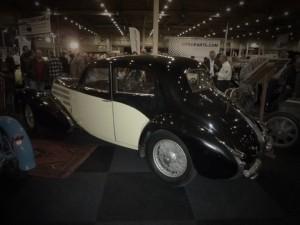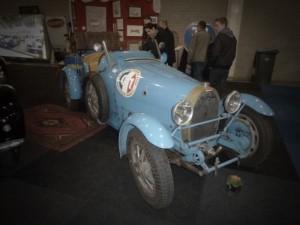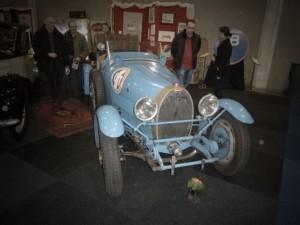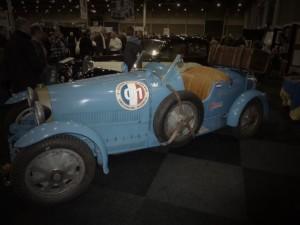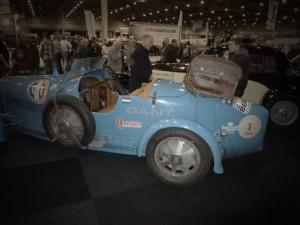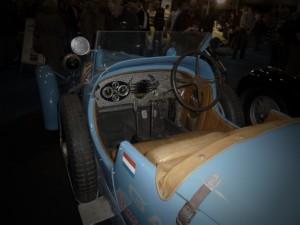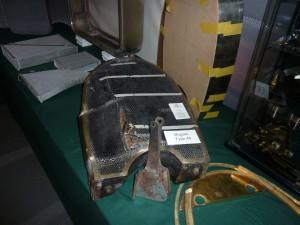 Anybody knows from which Bugatti this T44 radiator came? It was on the stand of Blaak, Dutch radiator builder.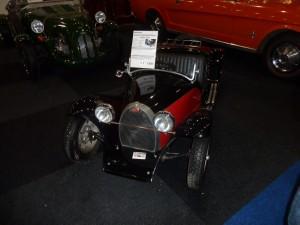 Finally there was something cheap for the Bugattiste: a Stimula miniature of the T55, only 4850!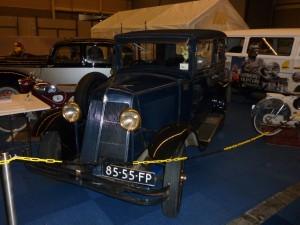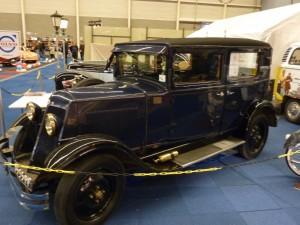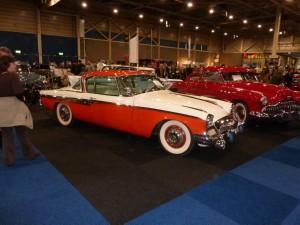 Only a few of the many other cars, a Renault Primaquatre, and one of my favourite US cars of the 50's / 60's, the Studebaker.
---
Back to the Bugatti revue
---
Vive La Marque !!