A virtual magazine for a true passion!

Editor: Jaap Horst
---
Volume 14, Issue 4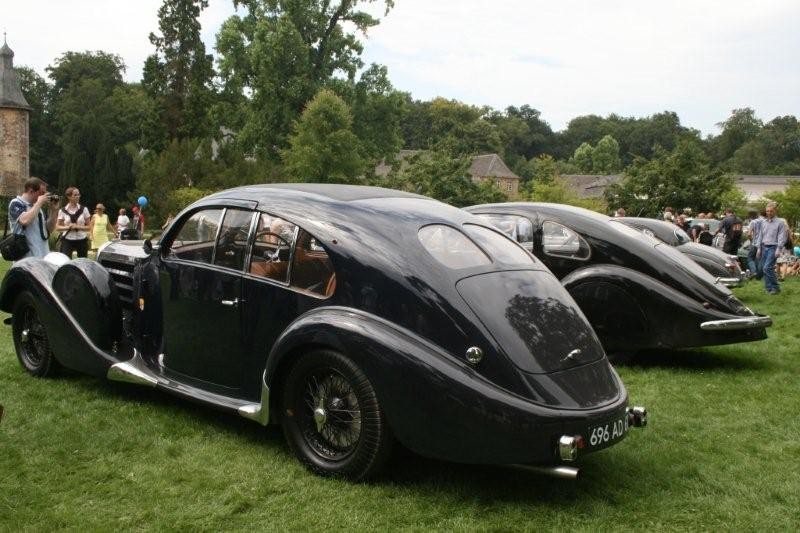 Schloss Dyck 2009
Ton Stoffelen
Click on a picture for an enlargement. Big pictures open in a separate window.
Again a nice event, with the apprearance of the T64 coupé from the Mulhouse museum, presented alongside the T57 with a prototype body for the T64. Probably the first time (at least since 1939!) that these cars were seen together!
Apart from that, many other nice Bugattis. As always these days at any Bugatti presentation, a Veyron was present.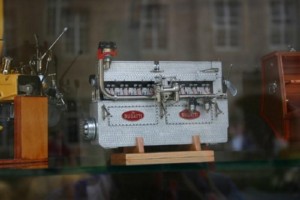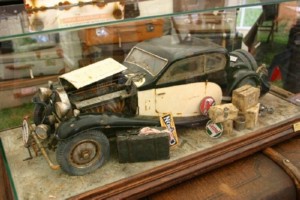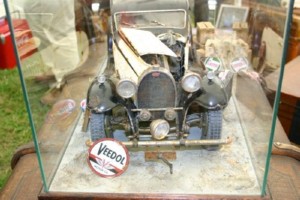 Some miniatures; and engine, and a miniature T50 with loads of Patina!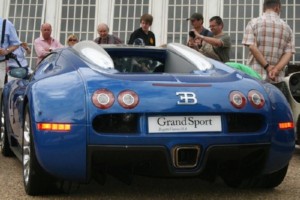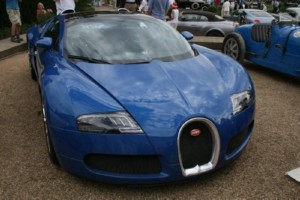 The inevitable Veyron ( a Grand Sport, in this case).
The Bugattis present were:
Racing classes:
#3 T37 GP 1927 (37256) AL-37-51 (NL),
#4 T13 Brescia sport 1925 (2442) TYP-013 (B)
#5 T37A GP 1927 (37289) W JA 111H (A),
#45 T37/35T GP 1926 ()23 AAW, (chassis unknown)
#58 T35T GP 1926 (4796) H-EJ 35H (D)
#192 T35B R GP 1926 ('4595'-R) H-I 26H (D)
Concours:
#T4 T64 cpé prototype 1939 (64001)
#C10 T57 cpé 1938 (57625) 696 AD 61 (F) (style 64 body)
#C17 T17 Torp. 1914 (765) MF 6167 (GB),(Musée Mulhouse)
#C18 T40 GS 1926 (40140) DN-14H (D)
#C20 T38 GS 1927 (38333) EB 1927 (LUX)
#C32 T57C cab. Aravis Let. & Mar. 1939 (57826) WH.230 (B), Albert Lemaire(B),
#C33 T57C Atalante cabrio () FR-D1H (D) (chassis unknown or 37312 modified ? )
T57C Stelvio Gangl. 1939 (57830)

(From BugattiBuilder.com)
---
Back to the Bugatti revue
---
Vive La Marque !!