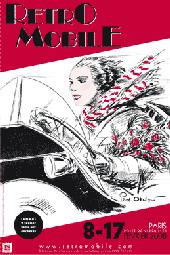 A virtual magazine for a true passion!

Editor: Jaap Horst
---
Volume 13, Issue 2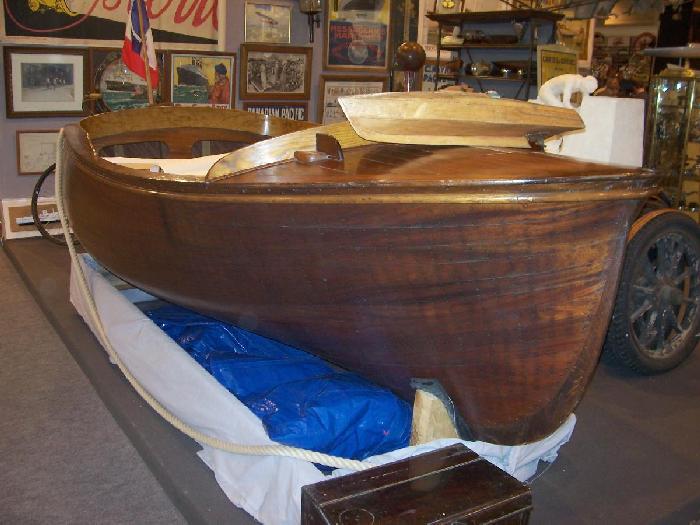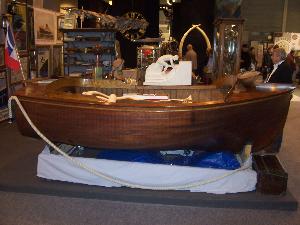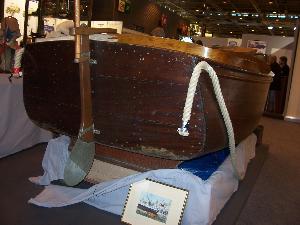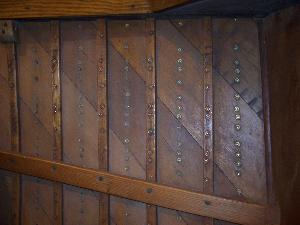 Bugatti You-you. No engine (no hole in the rear for a propeller either...). Take a look at the excellent finishing of the rivets! Apparently, this floating Bugatti was sold to the Netherlands.
Retromobile 2008
Jaap Horst
Click on a picture for an enlargement. Big pictures open in a separate window.
This year Retromobile was very different for me, compared with all years before. To begin with, I went the 2nd Saturday, not the first Friday. Reason for this was that the Bugatti Aircraft Association had organised a conference on this last saturday of the Retromobile. More about the contents of the conference on www.BugattiAircraft.com. Suffice it to say that the conference was a huge success, with approximately 50 people attending. With the discussions afterwards with fellow aircraft and Bugatti enthusiasts, this took me to well into the afternoon. See below the crowd that is starting to gather for the conference, the entire conference was about one single airplane, that never even flew!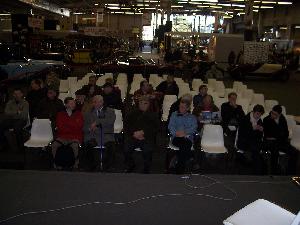 After the conference, which was in the smaller of two halls, I went to the other hall, to leave some things in the stand of the French Bugatti club. Of course, there were many people there, and I had a most interesting talk with Norbert Steinhauser, who is extremely knowledgeable on the subject of Bugatti, and who is finishing a book about the early years of Bugatti, up to 1921 (the T28). He knew quite a few things about the Bugatti aircraft engines of WW1, and also a few things on the Bugatti 100P airplane, about which we had quite a good discussion.
So, when I finally started looking around on Retromobile, it was already past 4 o'clock in the afternoon, and they would close at 6! (I'm used to the Retro closing at 10 in the evening, but that is only on the first Friday!). So, I had to run about a bit, but I'm quite sure that I didn't miss out on any of the Bugattis, and even had a few talks here and there, especially with Alain Bouissou, the master model builder (or wizard, as you please), and painter Benjamin Freudenthal. Strangely, Alain thought that this year's Retromobile was in fact quite slow (few people, even less buyers), while Benjamin thought it was very good.... Advantage of walking around on this last saturday, is that you do not encounter any friends or fellow-Bugattistes any more. Usually talking to them, and catching up with all the latest news takes quite some time, but is usually the best part as well.
This year, most Bugattis were to be found with the Bonham's auction, with of course the ex Pim Hascher and ex Guillaume Prick shortened T43 being the highlight. Luckily, this car with it's extensive Dutch history, was sold again to somebody in the Netherlands.
Here the results of the two auctions, by Artcurial and Bonhams :
- ARTCURIAL :
Lot 1K: Bugatti type 52, Baby: 26 210 €
Lot 12: BUGATTI Type 57 Cabriolet Stelvio 1935 #57314 Engine: #162: 320 664 €
Lot 15: BUGATTI Type 57 Atalante 1939 #57753 Engine: #544: Not Sold
- BONHAMS :
Lot n°102: By order of the executors of the late John Gardiner, Bugatti Type 51 Project: €47,150
Lot n°103: By order of the executors of the late John Gardiner, Bugatti Type 55: €92,000
Lot n°119: 1951 Bugatti Type 101 Coach 101 502: €185,700
Lot n°120: 1929 Bugatti Type 43 Grand Sport 43303: €1,327,500
Lot n°125: 1925 Bugatti Type 30 Tourer 4637: €310,000 This car was not on show anymore
Lot n°147: 1936 Bugatti Type 57 Atalante Coupé #57427: Not Sold
Lot n°168: 1937 Bugatti Type 57 Ventoux #57546: Not Sold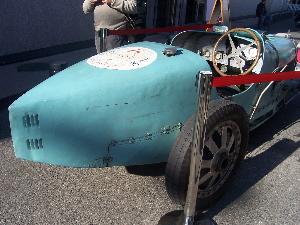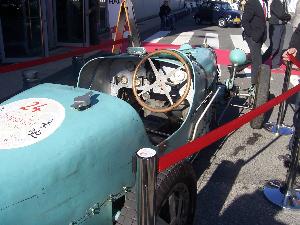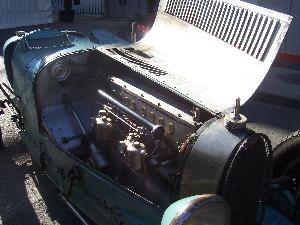 This T35 was used for demonstrations outside. Of course to see, but especially to hear it in action!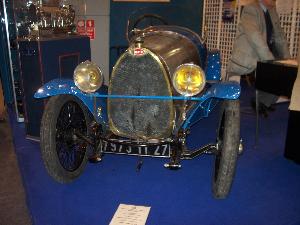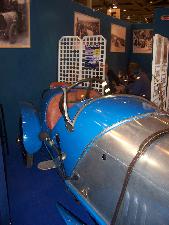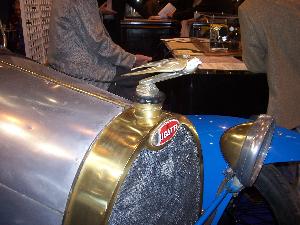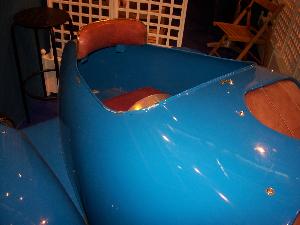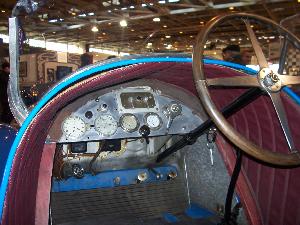 A very nice 3-seater T22 Brescia, on the stand of the French Bugatti Club. Chassis 1680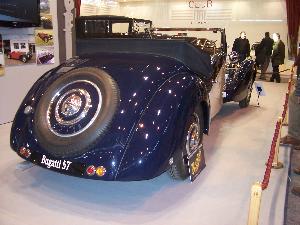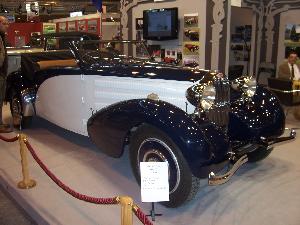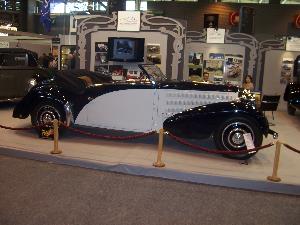 1936 T57 Stelvio Gangloff, chassis 57366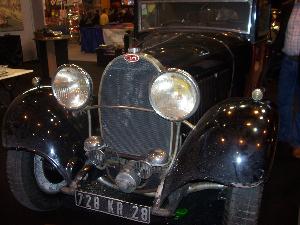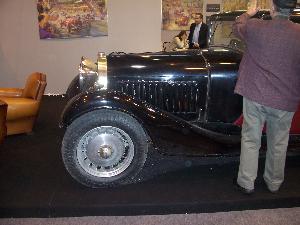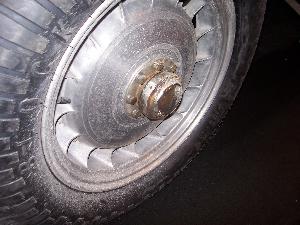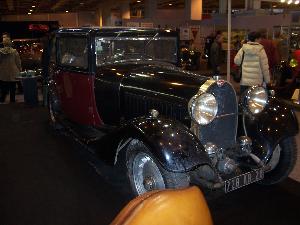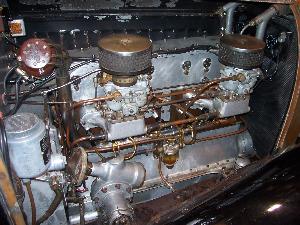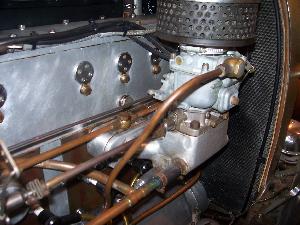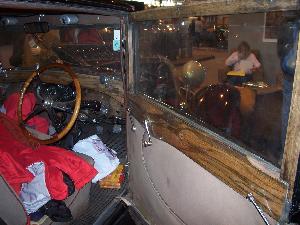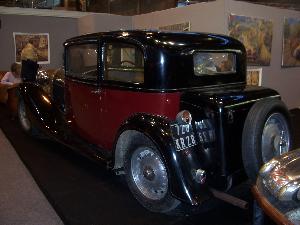 A very original T44/T49, highly modified in period, with e.g. a Cotal gearbox. The car belonged to Dr. Espanet. Strangely, this highly original car was shown on the stand of the "King of Replicas" Pur Sang. Chassis 49134.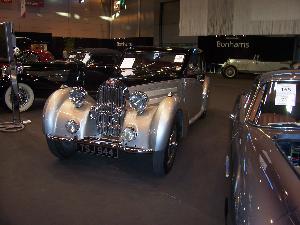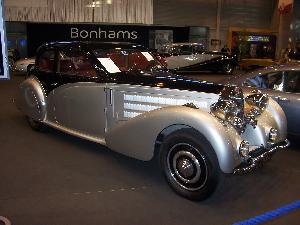 The first of the auction cars, 1937 Bugatti Type 57 Ventoux #57546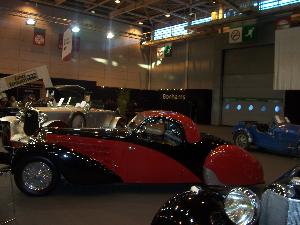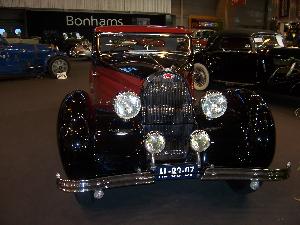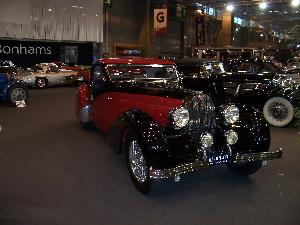 1936 Bugatti Type 57 Atalante Coupé #57427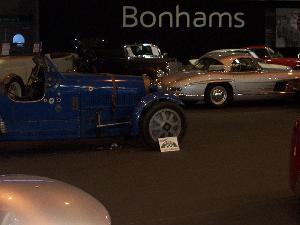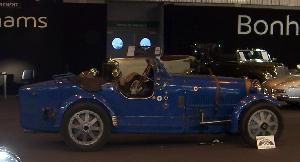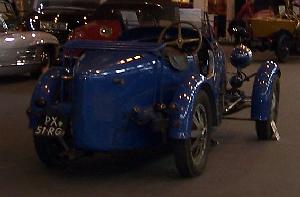 1929 Bugatti Type 43 Grand Sport 43303, ex Guillaume Prick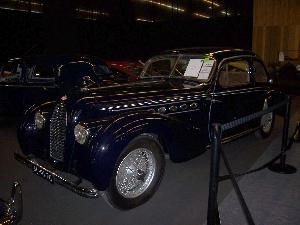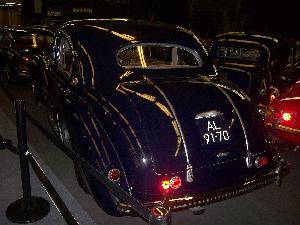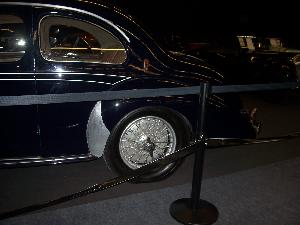 1951 Bugatti Type 101 Coach Guillore 101 502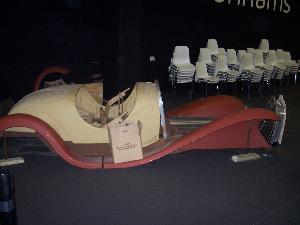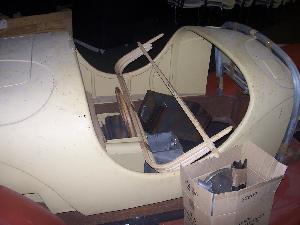 A heap of t55 roadster parts, mostly replica parts. The bunch was sold anyway.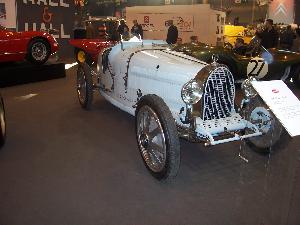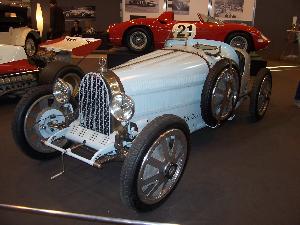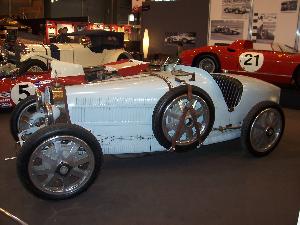 A highly original T39, chassis 4604. More about this car in a future issue of Pegasus.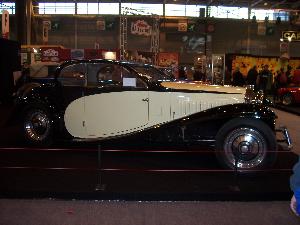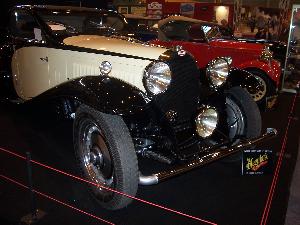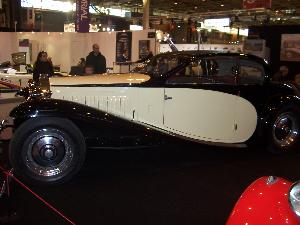 A new Profilee body on an original T46 chassis, 46136. Shown by Jaap Braam Ruben on the stand that he always shares with Bruno Vandiesse.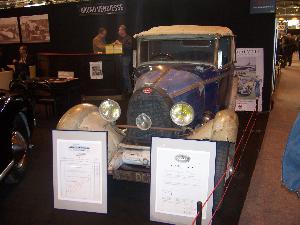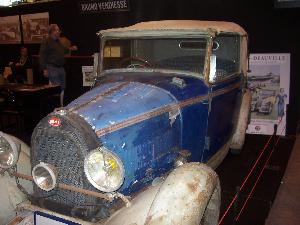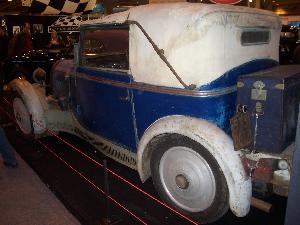 And what a contrast on the same stand, with this only mechanically restored T40, which was first presented after 50 years "hybernation" at the Molsheim Festival in 2004, and created quite a stir! The story of this car, 40816, was published in 2004 in the Bugatti revue. I also hope that, as the article says: "The car ran perfectly the whole weekend and only some adjustements had to be done to the carb. Be sure that as long as the car will be at home, it will stay like it is today! There are so many 'Pebble Beach' cars that, this one will stay as it is."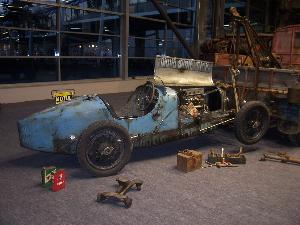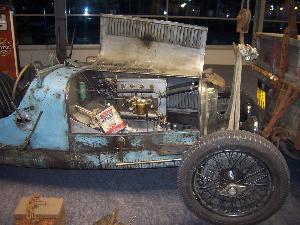 A nice display with a T37 "en Depanage", which, as we all know, never happens.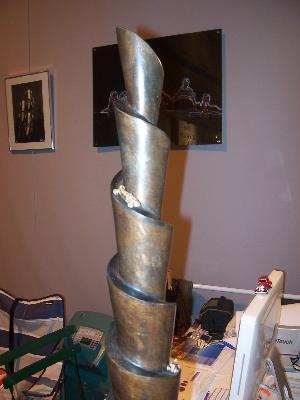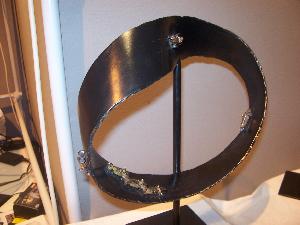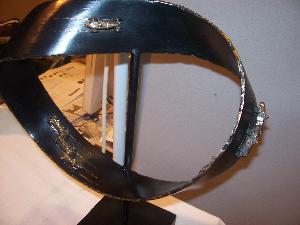 Two bronze statues, on the left "Tower of Babel", with a few Bugattis trying to reach the top. In reality, the tower pivots, so it turns and rocks a little. On the right two photographs "Moebius". Again, Bugattis competing each other, on this special circuit where you can only overtake your competition if you are TWO laps ahead of him!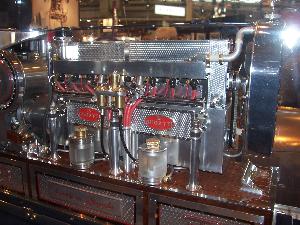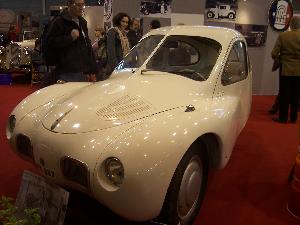 This strange contraption managed to find it's way to the stand of the French Bugatti club. It is in itself a brilliant working miniature of a Royale engine, however, the auxiliary equipment are strangely designed, with a Royale theme in mind.
On the right, a nice little car, the Mathis VEL 333 of 1946. Of course, Mathis worked together with Bugatti in the early days, and this car kind of resembles the T68 coupe, even in the color! It has a 2-cylinder engine of 707 cc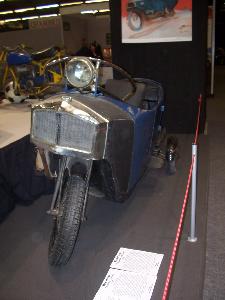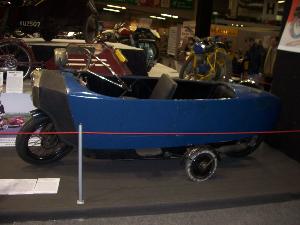 The "Monotrace", an interesting 2-wheeled, 2 passenger car.
---
Back to the Bugatti revue
---
Vive La Marque !!