A virtual magazine for a true passion!

Editor: Jaap Horst
---
Volume 10, Issue 2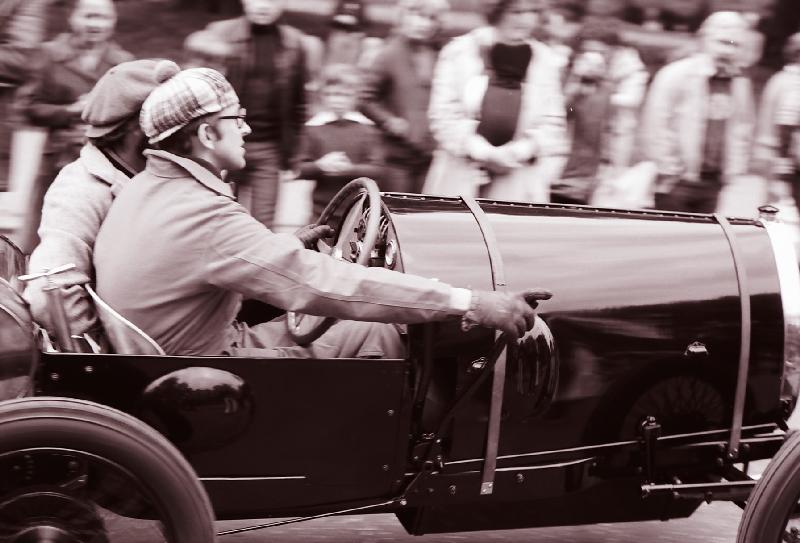 Results of the Photo contest
The winners are: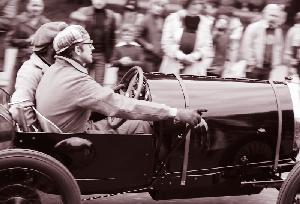 Martin K. Gordon for this classical b/w photo, with lots of concentration from the driver, and the speed captured in the picture, great!!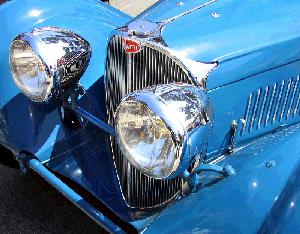 Mark Savory with this classical picture of the radiator, loads of chrome and shine, hours of polishing and a lot of sunlight! You need sunglasses to look at it.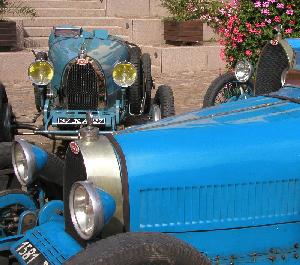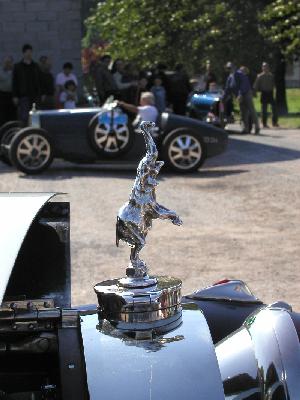 Marco Bertazzoni sent in 3 brillant photographs, I can´t choose which one of the above to give the prize to, either a very nice shot of 3 radiators in one, showing like a "family feeling". The other one is the classical Elephant radiator mascot shot, but with a T35 added in the background. Both pictures would be brillant for a book cover.
Congratulations winners!!!
The winners can make a choice of one of the prizes:
a Bugatti Page/Revue CDRom
Barrie Prices´ Bugatti T46&50 book
the catalogue of the Beurs van Berlage exhibition in 1999.
---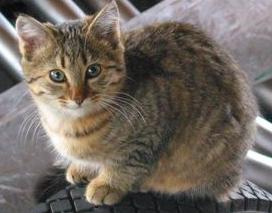 Of course there were far more brillant photographs, but the Jury had to make a choice, didn´t I? There were quite some entrants, though I needed a second call to get a reasonable number of pictures.
And, even when it specifically says that the subject should be Bugatti, there still are people who send in all other kind of cars, like the one on the right, by Chris Gardner (click it to see what car it is). Obviously, these entries will not be shown here!!
Below an overview of all entries.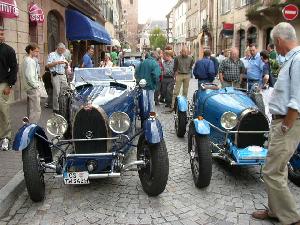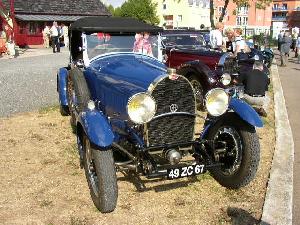 Gerrit Bus
---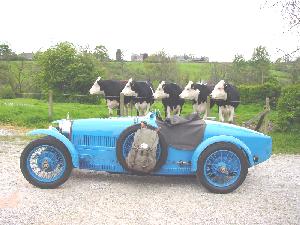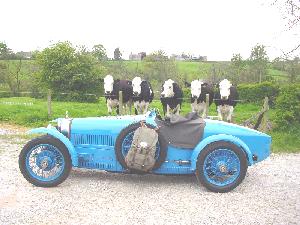 Photo´s taken in 2002. We had just come back from a drive, and the cows came up to say hellow. First they looked at Barry, and then they looked at me, just click, click, that fast. Toggle back and forth between them, and it is very good fun.
Don Stephan
---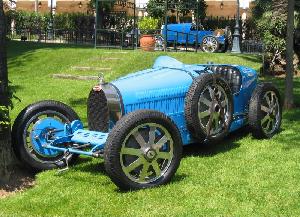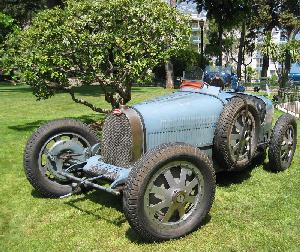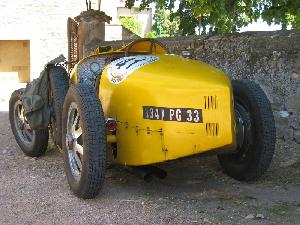 Pascal Lozach
---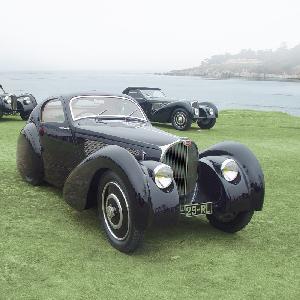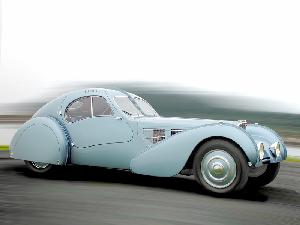 Richard Owen
---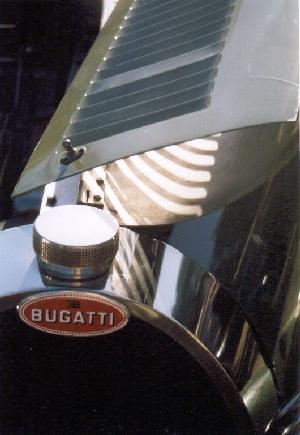 Photo made at Bugatti meeting, Appingedam, Holland, april 2004.
Herman van Oldeneel
---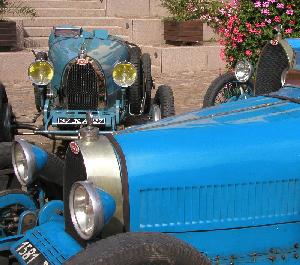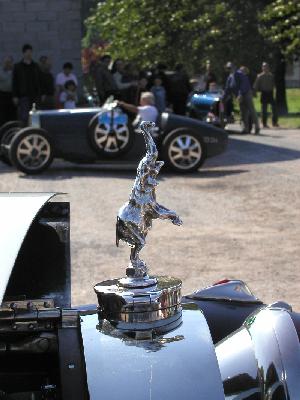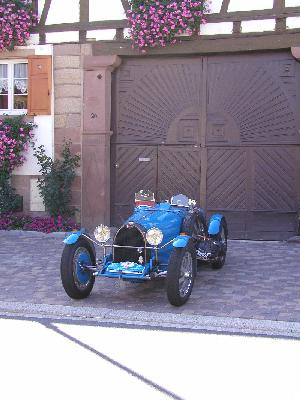 Here are three of my Bugatti pictures for your photo contest!
Marco Bertazzoni
---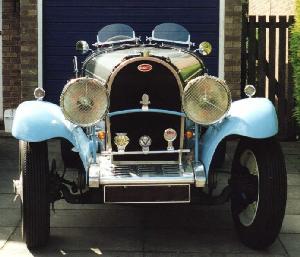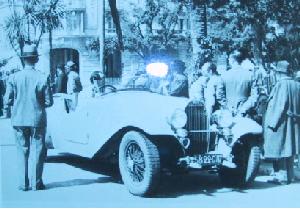 Mike Pountney.
---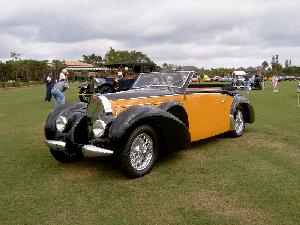 Photo taken at the 2005 Palm Beach International
Edward J. Macaluso
---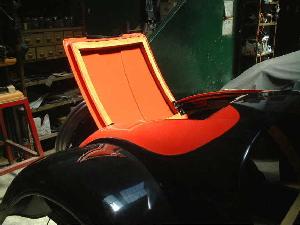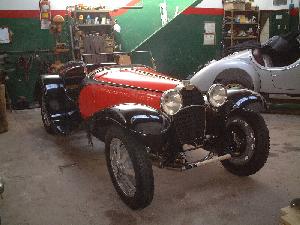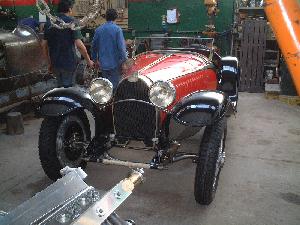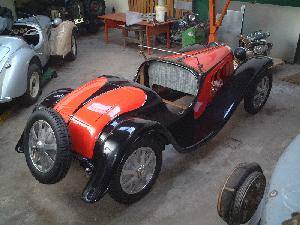 Sergio Fonseca
---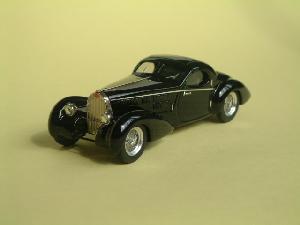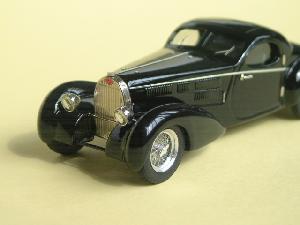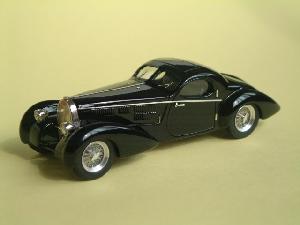 Marcel Brossi.
---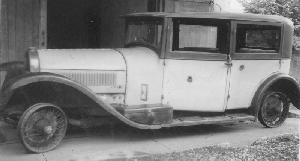 My 44 (44 964) , photo made shortly before the latest wash...
Flip Klopper ..... (or his father or grandfather)
---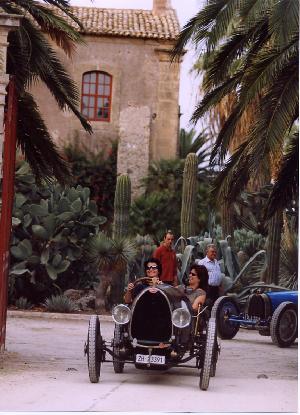 Andy Gantner's T13 #2479 on the Italian BOC rally in Sicilia 2004. Driven by Andy's partner Claudia Marbach and co-pilot Patricia Gentry.
Malcolm Gentry
---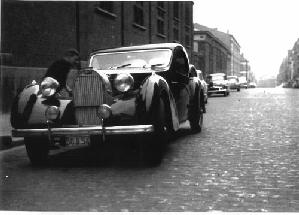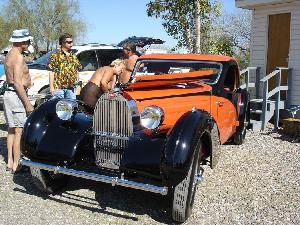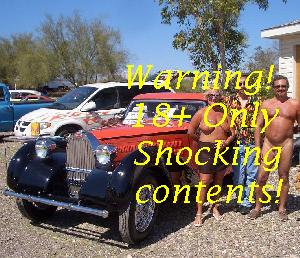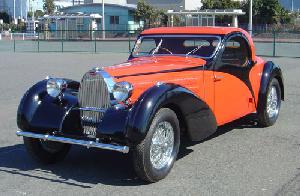 Here is my entry for the contest. This is one way of enjoying your Bugatti on a Sunday in Arizona. The car is a 1938 Bugatti Type 57C Atalante #57557 twice at Pebble Beach placing 1st in class in 1981 and 3rd in class in 2004 with the same restoration. After Pebble this year I showed the car at a local "7th Annual Buff and Shine Car Show" at Shangri-la Nudist Camp which is close to my home. Out of approximately 70 cars the Bugatti was voted by the attending public as Best in Show.
Ed Fallon
---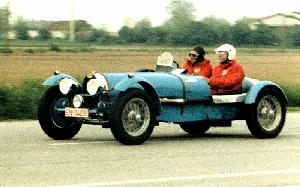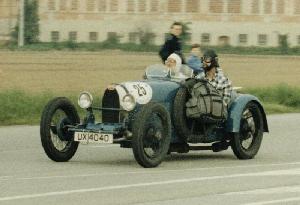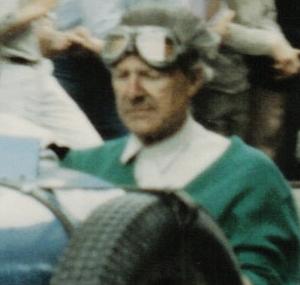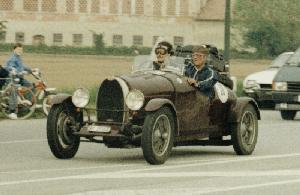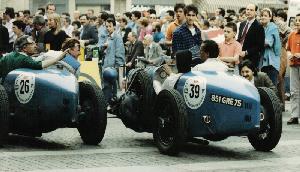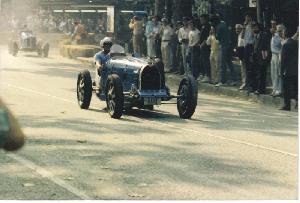 Hallo, some pics for you of Bugs at the Mille Miglia 1986, 87 and 88 and the Grand Prix Città di Milano, raced in downtown in 1986.
Massimo Mina
---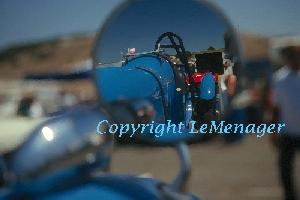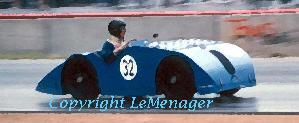 Photos from Laguna seca Historic Races years ago.... but moderly altered....
Warner LeMenager
---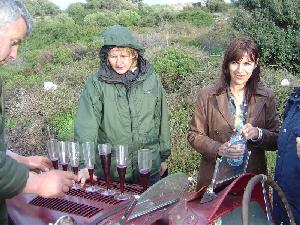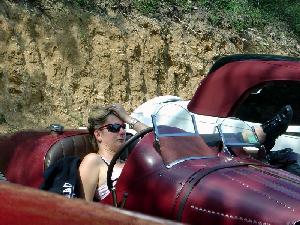 Did you ever think you could use your GP car as a bar ? and as a bedroom afterwards !
Eric Berard
---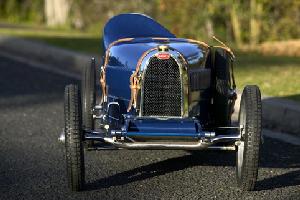 Is this a Baby Bugatti or a 35GP?
Rick Nicolaas
---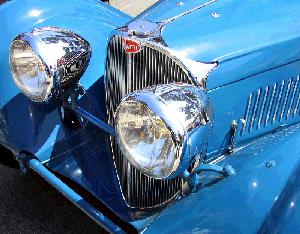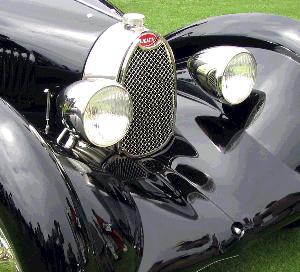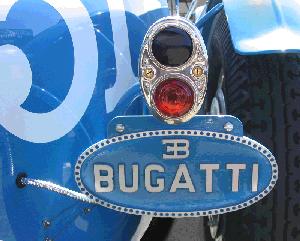 Three photos taken at the 2003 Pebble Beach concours event.
Mark Savory
---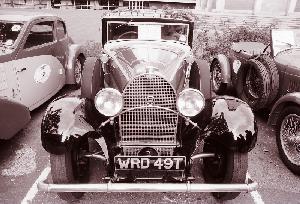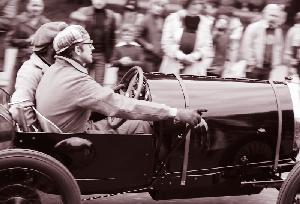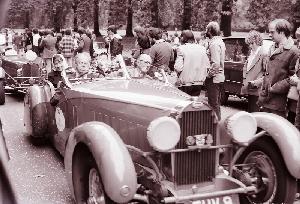 I happened upon your web-page and it sent me scurrying into my photo. archive to dig out negatives from when I was a student in London. I attended the rally which was held at the end of the "Amazing Bugattis" exhibit at the R.C.A. and these are some of the shots I took that day. I would like to enter them into your contest and also thought they may be of interest to you.
Martin K. Gordon
---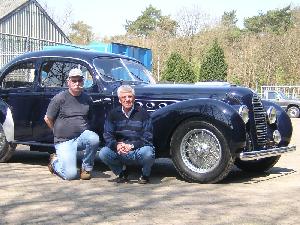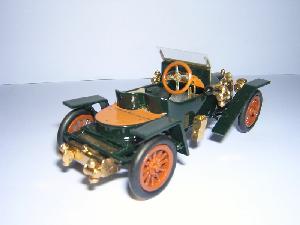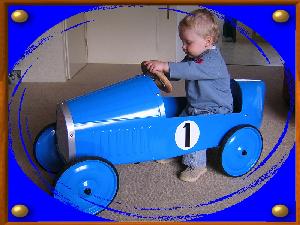 Photo´s of Gerrit Bus and myself with a Bugatti 101 Guilloré, recently in Norg the Netherlands, a 1/43 model of a type 15 by MCM and my grandson Cody in a Bugatti pedal car (owned by Gerrit).
Peter Brand
---
Back to the Bugatti revue
---
Vive La Marque !!