A virtual magazine for a true passion!

Editor: Jaap Horst
---
Volume 9, Issue 3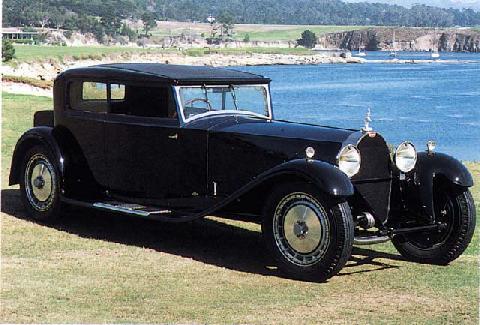 A Bugatti Experience Royale
A first edition of this article appeared in Volume 6, Issue 1 of the Bugatti Revue.
However, when the author Tommy Milton III saw the article, he asked me how I got it. From the Internet, was my reply, I had tried to contact the author without success, so had decided to publish it without permission.
Of course was Mr. Milton not pleased with this, especially because it was an article that was placed on the Internet not to publish, but only to show a friend. I had found it by chance. When Mr. Milton, Grandson of the famous race driver, learned that I ment no harm, and that I found the article in fact very good, he promised to rewrite it. The results can be seen in his new article, click on the image below.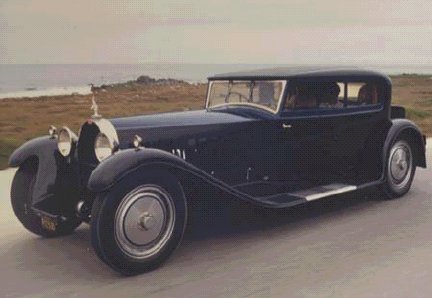 Click on the picture to go to the article!
Acrobat Reader is needed to view the article, it can be downloaded by clicking here.
There is in fact a true Bugatti connection with Tommy Milton (the first), as he build a twin engined record car in 1920, with which he broke the speed record with a speed of 156.047 MPH in April 27, 1920. This car was made by putting two Duesenberg engines side by side, which set-up may have been inspired by the twin - eight Bugatti-King engine, that was manufactured at the Duesenberg plant in Elizabeth. The Duesenberg - engine itself also was to some extent inspired by the design of the Bugatti-King. (Info taken from Pegasus No. 11. )
See below Tommy Milton in his record car, and the twin-engine set up.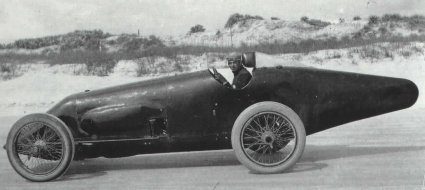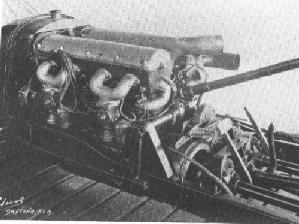 ---
Back to the Bugatti revue
---
Vive La Marque !!