A virtual magazine for a true passion!

Editor: Jaap Horst
---
Volume 6, Issue 2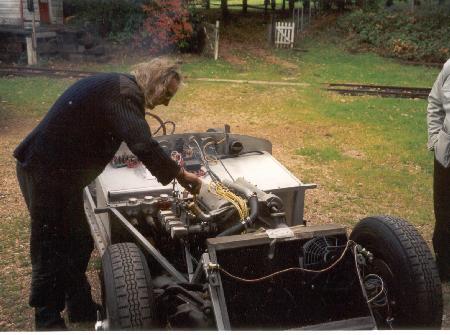 The Bugatti T102 and other post-war four cylinder designs

Part 2
Jaap Horst
After the last issue I received an interesting mail from England, clarifying the history a little bit. There have been 4 versions of the T252/3: Opening picture:T252 MkI in private posession in England, owner also has T253 engine.
T73
The T73 is the same as the T73C, differences are: cast exhaust manifold, distributor ignition, small supercharger, different engine mountings.
The T252 MkI
This was in fact half the Colombo engine, with hairpin valve springs, and 2 valves per cylinder.
The T252 MkIIa
Same block as MkI, but new cylinder head with normal valve springs, timing chain at the front. Design by Bertrand (with Bugatti since 1924)
The T252 MkIIb
New block with MkIIa type head, but timing chain at the rear
The T253
Back to Colombo hairpin valve spring type motor, but supercharged.
Some pictures: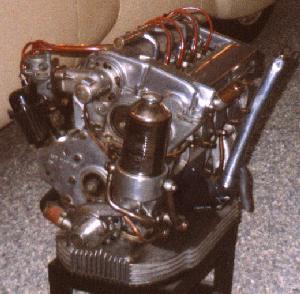 T252 MkIIa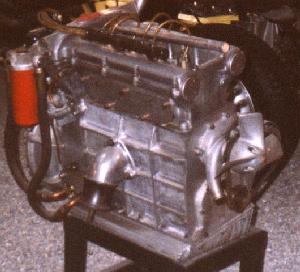 T252 MkIIb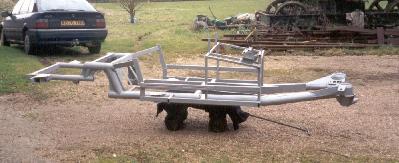 Chassis for T253 engine is ready.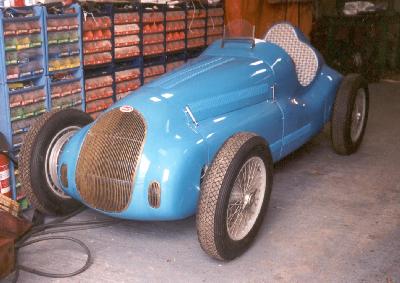 T73C 004, also in private collection in England.
Read in the former issue part 1
---
Back to the Bugatti revue
---
Vive La Marque !!